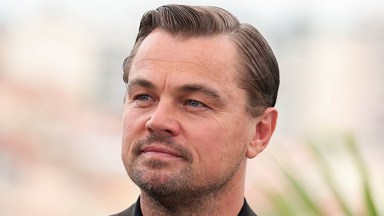 Image Credit: Matt Baron/BEI/Shutterstock
Leonardo DiCaprio is known for being dedicated to his acting roles, and his recent performance in Killers of the Flower Moon is no exception. The film includes a disturbing spanking scene in which Robert De Niro's character, William Hale, uses a large paddle to hit Leo's character, Ernest Burkhart. Cinematographer Rodrigo Prieto revealed to Insider that Leonardo, 48, wore butt pads to film the moment.
"I do remember doing them quite a few times and thinking, 'Oh, that must hurt,'" Rodrigo told the outlet in an interview published on October 24. "There was some padding on his butt. But you could tell De Niro was really hitting him. … Leo is game for so much. He'll do anything."
Rodrigo then admitted that he didn't think the paddling scene – which takes place halfway through the story — "was in the first script."
"That was something that was added, and it's shocking in the film," he added.
Filmmaker Martin Scorsese's adaptation of David Grann's 2017 book, Killers of the Flower Moon, depicts the story of the indigenous people in Osage County, Oklahoma, who were murdered after oil was discovered beneath their land. The love story between Leo's character, Ernest, and his wife, Mollie, (portrayed by Lily Gladstone) also unravels throughout the movie as Ernest and his uncle, William, attempt to kill her family in order to regain their "headrights" (royalties).
While the film, which was released in theaters on October 20, includes the romance between Ernest and Mollie, the original script focused on the crime plot. Not only that, but Leo was initially cast in a different role as FBI agent Tom White. Actor Jesse Plemons was given the role after Leo was recast.
During a September interview with British Vogue, the Titanic actor explained why the initial plot "didn't feel like it got to the heart of [the real-life period]."
"We weren't immersed in the Osage story," Leonardo pointed out. "There was this tiny, small scene between Mollie and Ernest that provoked such emotion in us at the reading, and we just started to penetrate into what that relationship was, because it was so twisted and bizarre and unlike anything I've ever experienced before."
The Oscar winner described the movie as "a completely forgotten part of American history and an open wound that still festers." For her part, Lily told the publication that she didn't "want to label this [as] a western" but instead "a tragedy."
View Related Gallery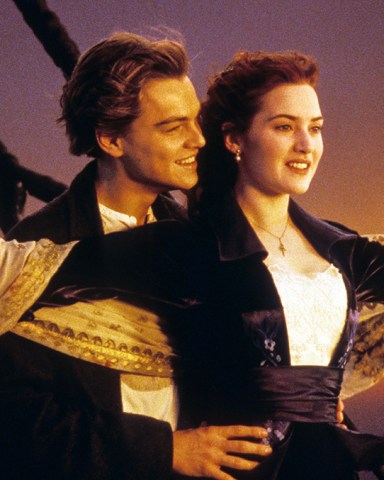 TITANIC, from left: Leonardo DiCaprio, Kate Winslet, 1997. ph: Merie W. Wallace / TM and Copyright © 20th Century Fox Film Corp. All rights reserved. Courtesy: Everett Collection.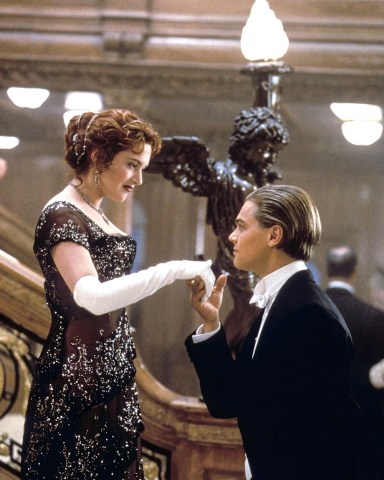 Sourse: hollywoodlife.com