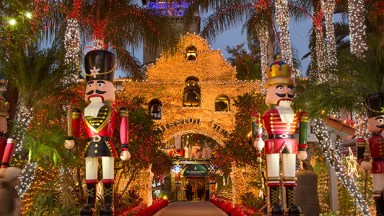 Image Credit: The Mission Inn Hotel & Spa
It's the most wonderful time of the year! The Mission Inn Hotel & Spa in Southern California has created a wholesome tradition that has been continued for 30 years — hosting a spectacular Festival of Lights! They have announced the anticipated return and this year's festival will take place from November 18, 2023, to January 7, 2023, and is presented by the keepers of The Mission Inn, Kelly and Duane Roberts.
On November 18th, there will be an exhilarating Switch On Ceremony to celebrate the beginning of the Festival of Lights, where the whole town will glow and a star-studded concert will follow. Cheech Marin, who is an acclaimed comedian and actor, will be a featured guest, along with several performances with a celebrity-packed lineup — it's the perfect start to the season filled with endless joy and holiday spirit.
There will be performances by Mark McGrath of Sugar Ray, Wally Palmar of The Romantics, Tommy Tutone, Grammy Award Winner Skin Martin of Dazz Band/former lead singer of Kool & The Gang, Dean Torrence of Jan & Dean, Eliott Lurie of Looking Glass, and Jason Scheff, former lead singer of Chicago.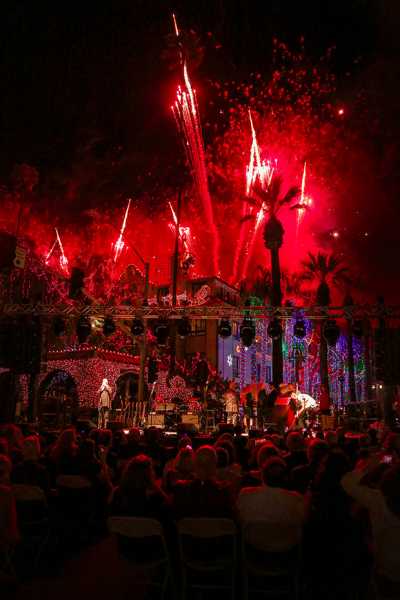 The Mission Inn Hotel & Spa's Festival of Lights has become a beloved holiday tradition for the residents in Southern California — everyone's looking forward to the event all year round. Although this festival has been going on since 1992, it only continues to get more elaborate and popular. If you're looking for a place to be, this is the best date spot, family outing, or just a fun activity — people travel from far away to see the beautiful lights. The Festival of Lights has even won the title of "Best Public Lights Display" by USA Today.
Delly and Duane Roberts are thrilled about the 31st annual Festival of Lights and welcome all visitors with open arms. "This event represents a time of joy, unity, and celebration," they said. "We're thrilled to welcome everyone to The Mission Inn Hotel & Spa's Festival of Lights."
The Mission Inn Hotel is also now offering festive packages: the Holiday Elf Package, Mistletoe Magic, and Eat, Drink, and Be Merry, which provide delicious food and exclusive holiday amenities. If you're looking to learn more, visit The Mission Inn Hotel & Spa's Festival of Lights website here.
Sourse: hollywoodlife.com