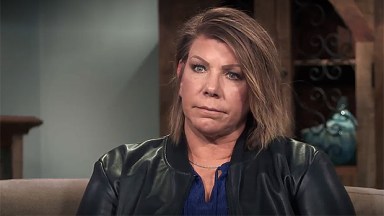 ' With Meri: She's Not a 'Fit for Me' />
Image Credit: TLC
Kody Brown and Meri Brown have endured their fair share of struggles over the years, and Kody, 54, has made his decision about his future with Meri, 52. Despite Meri still holding out hope, Kody doesn't want to reconcile.
"Meri and I went through an entire process here over the past 7 years, and we've gotten back to the place where I feel like we are getting along," Kody says in the October 1 episode of Sister Wives. "We get along with each other. But I don't want to reconcile the relationship because I don't think it's a fit for me."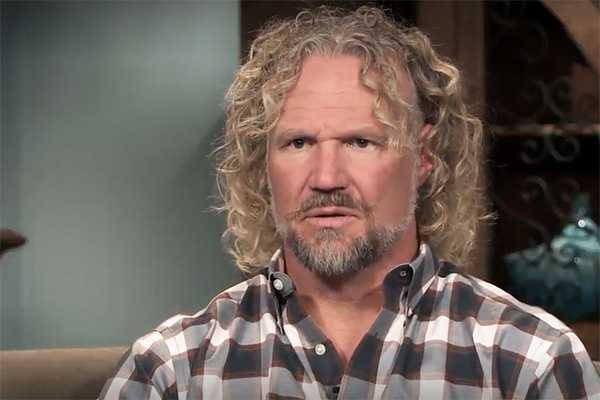 Kody Brown in the October 1 episode. (TLC)
Earlier in the episode, Meri explains to Robyn Brown that she's going to be splitting her time between Flagstaff and Parowan, where her bed and breakfast is located. She's going to move into a smaller home in Flagstaff. Meri has yet to tell Kody of her plans, and she wants Robyn, 44, there when she does it.
"There's no question, Robyn. He's done with me… There's no question," Meri says. Robyn knows that Meri's "goal" has been to "stick it out" with Kody until they "decide to figure it out." Robyn wants Meri to have hope, but Meri knows where she stands.
"I've heard him say things that are not very kind about me, and that have made it very clear to me where he is in our relationship," Meri admits. However, if Meri had it her way, things would look differently.
"I care so much, and I really, really just want this to work out," Meri says. "I just really feel like that he is going to sometime realize that, you know, this is something that he committed to as well and then we can work on moving forward. I want him to work on this relationship with me and also like, I don't care anymore, but I do care. I know what I really want."
Robyn confesses that she's "torn" about telling Meri to go find her happiness and begging her to stay. Despite the ongoing drama, Meri has a clear head about her side of things. "I have a really good life. I have a lot of things going on and I have a lot of things on my plate, and I just have to keep doing those parts of my life with the people that want to be involved in it," Meri tells Robyn.
View this post on Instagram
Meri was Kody's first wife. They married in 1990. They divorced so he could legally marry Robyn and adopt her three kids from a previous relationship. Over the years, Kody and Robyn faced ups and downs, including Meri's catfishing scandal. During the tell-all reunion that aired in 2022, Kody admitted that he was never "going to be in a conjugal relationship" with Meri again. Over a year later, his feelings haven't changed, and they've since split for good. New episodes of Sister Wives air Sundays at 10 p.m. on TLC.
Sourse: hollywoodlife.com