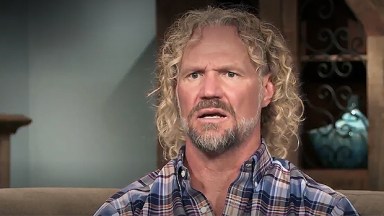 Image Credit: TLC
The divide between Kody Brown and Christine Brown continues to widen, and Janelle Brown is right in the middle. During the October 22 episode of Sister Wives, Kody, 54, goes off about his ex and believes Christine, 51, is influencing Janelle's opinions of him.
"I do believe we could reconcile," Kody says about Janelle, 54. "I do believe that it would require Christine and Janelle to sort of it, like, it's been nice hanging out a lot. It's just Christine has so much influence over Janelle. I just think it's pathetic. So I don't want to say anything to Janelle because I'm afraid Christine will find out about it, or the kids will find out about it."
Kody and Janelle have been separated ever since their intense fight before Christmas. They went out for Janelle's birthday, but Janelle has been adamant about not wanting to reconcile with Kody.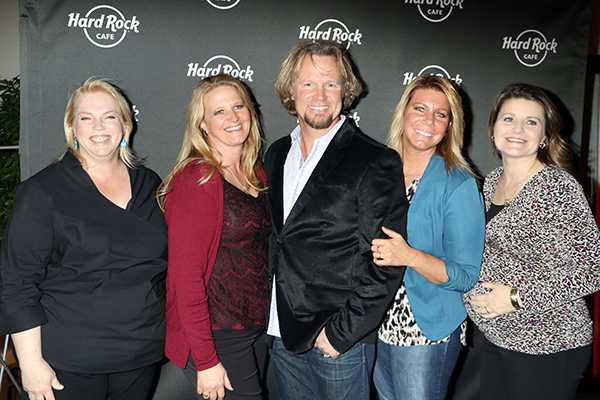 Kody Brown and the sister wives in 2015. (Arlene Richie/Shutterstock)
During the Easter holiday, Janelle admits that she doesn't "anticipate ever spending a holiday with Kody" again. She also reveals that she's "not really missing Kody. I'm not missing Robyn and Meri. I'm finding a lot of peace. Maybe the most peace I've felt in a long time at this holiday."
Kody is convinced that Christine and Janelle are trying to deepen the rift between him and their kids. "An identity without their dad. This is exactly what Christine and Janelle's plan is to separate me from my children so they can have 'em all to themselves," he claims.
The Brown patriarch has been at odds with Janelle's sons, Garrison and Gabe, ever since he implemented strict COVID-19 rules. "Janelle became compliant with Gabriel and Garrison, and this has wrecked our relationship," Kody says. "I did nothing to Gabriel and Garrison but try to make them accountable. Accountability is something that Janelle and Christine do not know anything about."
As Kody continues to only see his side of situations, Christine is lending her support to Janelle. Christine has been understanding about Janelle's separation from Kody, but she hasn't influenced Janelle's decisions one way or the other. "I'm so disgusted by Kody's behavior. Just disgusted. Disappointed. Appalled," Christine says about her ex. New episodes of Sister Wives air Sundays on TLC.
Sourse: hollywoodlife.com