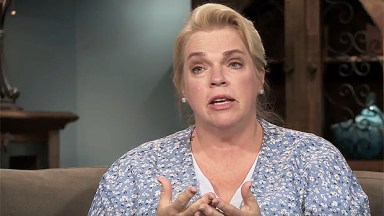 Benefits' for Years as She Discusses Their Future />
Image Credit: TLC
Christine Brown sits down with Janelle Brown to get an update about Janelle's situation with Kody Brown. During the October 22 episode of Sister Wives, Janelle, 54, reflects on her separation from Kody, 54, as Christine, 51, asks her some tough questions. One of those questions is if Janelle would stay married to Kody if things changed.
"Yeah, I would. If he could really fully engage with me as a marriage partner again," Janelle reveals. "Like, we've been friends with benefits for years. I'm ready now for something a little bit more. If he were to give me what I needed in a relationship, I would stay."
Christine believes that will never happen because of Kody's allegiance to Robyn Brown. "Kody's not going to change," Christine says. "Does she really want to be married to Robyn's husband? Because that's what it's going to be. She deserves to have someone who loves her, who's not going to have, what does she say, friends with benefits. Something that's not a marriage. He'll just continue to give her scraps."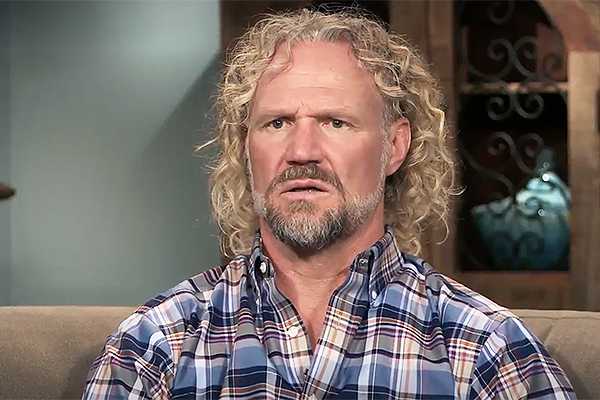 Kody Brown in the October 22 episode. (TLC)
Christine and Janelle both agree that Kody is just a "monogamist" now. Christine has already split from Kody, Janelle is separated from him, and Kody has no intention of ever getting back with Meri Brown. That just leaves Robyn, 45. "If I cared, it would bother me. But I don't care. I really don't. They can have each other," Janelle admits.
While talking with Christine, Janelle confirms that her fight with Kody before Christmas was the "end" of their marriage. "I'm more at peace when he's not around, so… I need something different. I need more of a companion," she tells Christine. Kody took Janelle out for her birthday, but he just dropped her off at her apartment after they had dinner.
Even though Janelle doesn't plan on getting back together with Kody, she's not opposed to another plural marriage in the future. "You have to know, I would consider a plural marriage again. I like it. I like plural marriage," Janelle admits.
Earlier in the season, Kody admitted that he didn't think Janelle was still in love with him. "I think she thinks I'm hot. I got nice pecks and a great six-pack abs, but that's all she's interested in," Kody said. However, Janelle denied Kody's claims. "There's way more to a marriage than just physical attraction, and I feel like we're in big danger here," she stated. New episodes of Sister Wives air Sundays on TLC.
Sourse: hollywoodlife.com