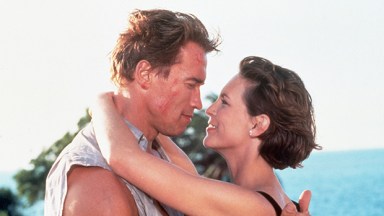 Image Credit: Snap/Shutterstock
Harry and Helen Tasker together again! Nearly 30 years after the release of their blockbuster True Lies, Jamie Lee Curtis and Arnold Schwarzenegger reunited for a good cause. The Oscar winner, 64, shared her True Lies reunion selfie with Arnold, 76, on her Instagram page.
"'Ya, my name is Ingeborg, I'm from Stuttgart.' I LOVE the way my friends suit up and show up for the causes that move their souls and hearts. @schwarzenegger LOVES @afterschoolallstars and I LOVE ARNOLD! THE GOAT!" Jamie captioned her Instagram post.
(function() { var zergnet = document.createElement('script'); zergnet.type = 'text/javascript'; zergnet.async = true; zergnet.src = (document.location.protocol == "https:" ? "https:" : "http:") + '//www.zergnet.com/zerg.js?id=92014'; var znscr = document.getElementsByTagName('script')[0]; znscr.parentNode.insertBefore(zergnet, znscr); })(); View this post on Instagram
The Knives Out star got into the Halloween spirit and dressed up in a red yodeling costume and flower crown. Arnold kept things simple in a black T-shirt and black shorts that he wore with knee-high socks.
Jamie and Arnold have remained close since starring in the 1994 film True Lies. The pair played married couple Helen and Harry Tasker. In the movie, Harry is a secret spy who is also trying to save his marriage. The film became a huge hit and earned over $350 million at the box office.
Just like with Freaky Friday, Jamie is open to a True Lies sequel. "I walked up to him and I was like, 'Dude, why aren't we doing another movie?'" the actress told ET in October 2022. When the reporter expressed interest in another movie, Jamie said, "I'm gonna call Jim [James Cameron] today."
Arnold supported Jamie as she received her star on the Hollywood Walk of Fame in October 2022. He spoke fondly of her during his speech at the event.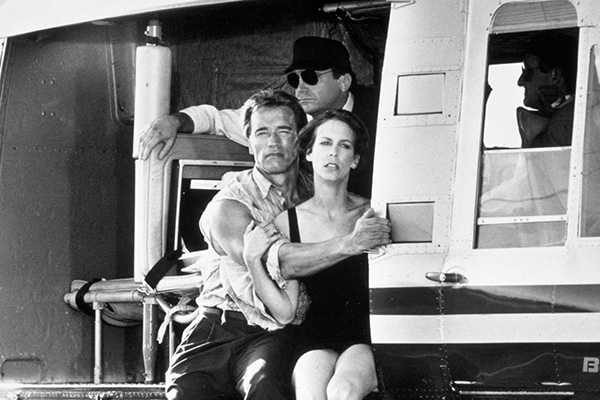 Arnold Schwarzenegger and Jamie Lee Curtis in 'True Lies.' (Snap/Shutterstock)
"When you go online and you check out Jamie Lee Curtis, you can see all the wonderful things they're saying about her. But there's always one thing that really pisses me off, and that is when they say that she is a supporting actress in the movie True Lies," he said, according to PEOPLE. "Because she wasn't supporting — she was the female lead. She was the star. She was starring with me."
The Terminator star called the Halloween legend the "most extraordinary actress" he's ever worked with over the course of his career. "This is a serious, serious player that can kick some serious ass," he raved.
Sourse: hollywoodlife.com