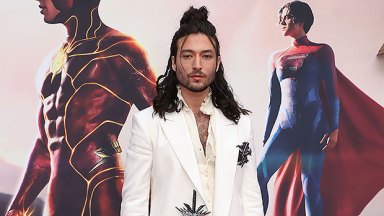 View gallery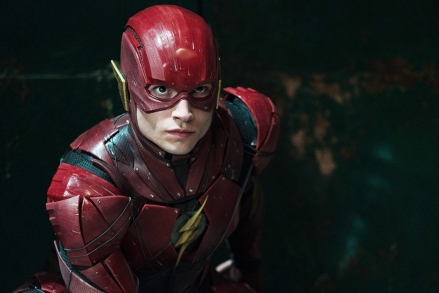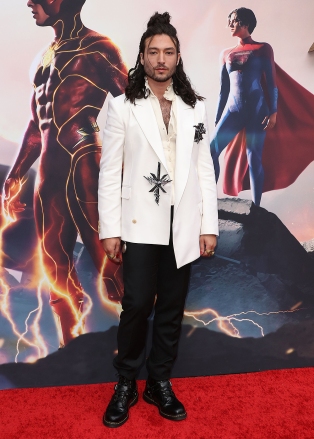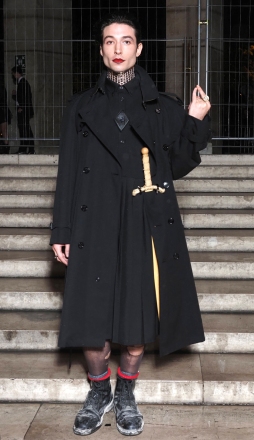 Image Credit: Matt Baron/BEI/Shutterstock
The elusive Ezra Miller, 30, was seen stepping onto the red carpet at The Flash premiere in Los Angeles on Monday, June 12! In photos and video, the controversial and embattled star was seen rocking a white jacket with two large ornaments, with a beige, lace-lined poet's shirt underneath. They finished the look with a pair of black dress pants and wore their hair long with side braids, a small tuft of hair gathered into a bun, and a carefully sculpted goatee.
Ezra Miller takes the carpet for #TheFlash premiere in Los Angeles pic.twitter.com/osdZl8fM0n

— Deadline Hollywood (@DEADLINE) June 13, 2023
The Fantastic Beasts actor appeared relaxed and confident while facing photographers at the big event, despite a spate of run-ins with the law and startling accusations of violent behavior and theft over the past year. And while the film is set for a wide release on June 16, the star has been mostly out of public view. Ezra, who uses they/them pronouns, was arrested twice between March and April 2022, with the first occurring after an alleged physical altercation at a karaoke bar in Hawaii, with charges of disorderly conduct and harassment resulting.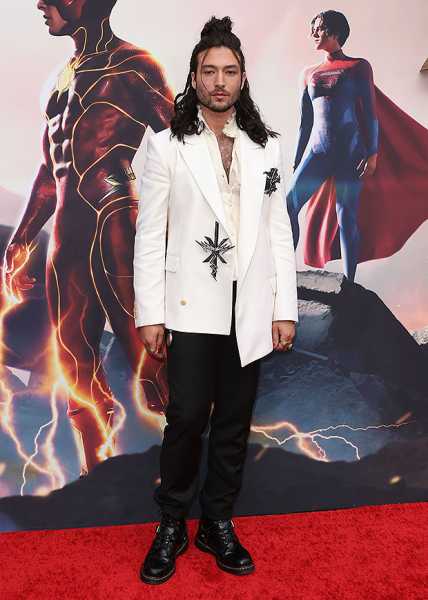 After a difficult year, Ezra Miller faces cameras at the Los Angeles premiere of 'The Flash' on June 12, 2023. (Matt Baron/BEI/Shutterstock)
Just weeks later, in April of 2022, they were arrested again in Hawaii for allegedly throwing a chair at a woman. A plea deal resulted in a $500 fine. It was only months later that they were accused of allegedly "harassing" a 12-year-old child named Tokata "Gibson" Iron Eyes, with the parents filing a temporary harassment prevention order against Ezra in Massachusetts.
"Ezra uses violence, intimidation, threat of violence, fear, paranoia, delusions and drugs to hold sway over a young adolescent Tokata. Ezra has brainwashed Tokata. Ezra Miller has ensured that Tokata is without a phone and has given her bankcard to another of his workers," court documents stated. The order was granted, but the child pushed back on the parents' allegations, instead turning accusations on the parents.
"My father and his allegations hold no weight and are frankly transphobic and based in the notion that I am somehow incapable of coherent thought or opposing opinions to those of my own kindred worrying about my well being," the child declared via Instagram. "I am now aware of the severity of emotional and psychological manipulation I was made to endure while in my parents home."
The drama came to a head when the Perks of Being a Wallflower star was arrested in August of 2022, and subsequently charged with burglary. The allegation in that incident was that they stole bottles of alcohol from a residence several months earlier in Stamford, Vermont, per CNN.
On August 15, 2022, Ezra provided a statement to Variety indicating they had begun treatment to address their ongoing and mounting issues. "Having recently gone through a time of intense crisis, I now understand that I am suffering complex mental health issues and have begun ongoing treatment," they said. "I want to apologize to everyone that I have alarmed and upset with my past behavior. I am committed to doing the necessary work to get back to a healthy, safe and productive stage in my life."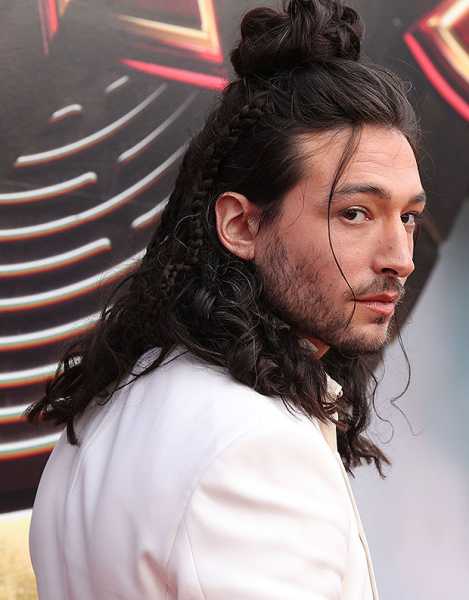 Matt Baron/BEI/Shutterstock
In January of 2023, they accepted a plea deal, and their attorney also issued a statement. "Ezra Miller pled guilty this morning to a misdemeanor unlawful trespass in Vermont Superior Court and accepted the conditions imposed by the court," their attorney told Variety at the time. "Ezra would like to thank the court and the community for their trust and patience throughout this process, and would once again like to acknowledge the love and support they have received from their family and friends, who continue to be a vital presence in their ongoing mental health."
The Flash director Andy Muschietti expressed support for the embattled actor in April of 2023, just weeks ahead of the film's premiere. "Ezra is well now," he said during a Q&A, per Entertainment Weekly. "We're all hoping that they get better… They're taking the steps to recovery. They're dealing with mental health issues, but they're well. We talked to them not too long ago, and they're very committed to getting better."
Click to Subscribe to Get Our Free HollywoodLife Daily Newsletter to get the hottest celeb news.
View Related Gallery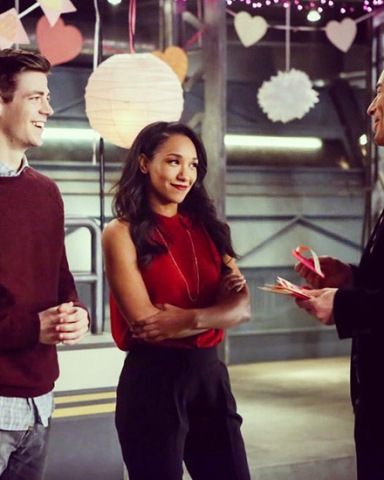 'The Flash' (Image Courtesy of The CW)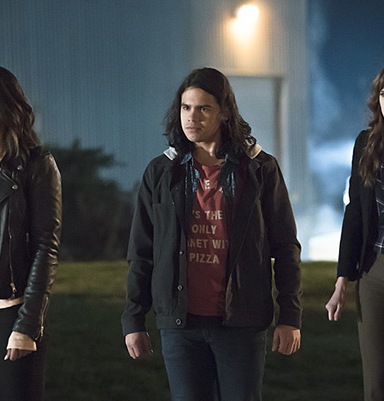 'The Flash' (Image Courtesy of The CW)
Sourse: hollywoodlife.com