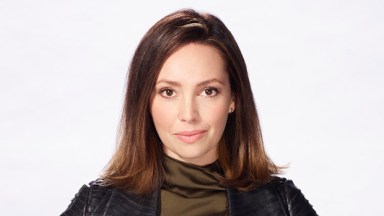 Image Credit: Chris Haston/NBC
Emily is replacing Jen Lilley as Theresa on Days of Our Lives.
Emily is currently playing Gwen on the soap opera.
Emily got her start in soaps on The Young and the Restless.
The Days of Our Lives drama is just as juicy behind the scenes. On October 2, fans were shocked to learn that Jen Lilley would no longer be playing the role of Theresa Donovan on Days of Our Lives. Emily O'Brien will be playing the role of Theresa moving forward.
The thing is, Emily already has a role on Days of Our Lives, which makes this shocking recast very interesting. HollywoodLife has rounded up 5 key things to know about Emily.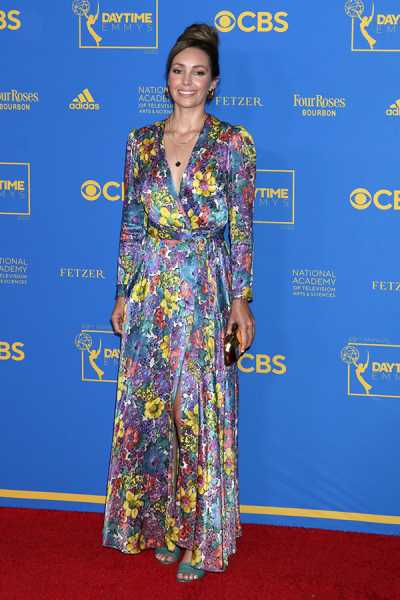 Emily O'Brien at the 2022 Daytime Emmys. (Kathy Hutchins/Shutterstock)
Emily Is Taking Over the Role of Theresa From Jen Lilley
Soap operas are known for recasting, but this might just be one of the most dramatic recasts in history. The October 2 episode credits revealed that Emily will be playing Theresa as the show continues and not Jen. Jen has played the role of Theresa on and off since 2013.
Jen revealed to Soaps.com that she feels bad for Emily about how the whole situation went down. "That poor girl has had to have conversations with me. How horrible she must have felt!" Jen said. When the Hallmark star learned everything, she went to Emily and hugged her. "That must be so awkward for you," Jen told Emily.
Jen noted that the situation was "just not handled the right away." She added, "Everybody was mad, because everybody was kind of lied to."
Emily Will Be Playing Double Roles on Days of Our Lives
This whole recast situation is definitely surprising considering that Emily already has a role on Days of Our Lives. Emily has played the role of Gwen Rizczech (now von Leuschner) on the soap since 2020. Gwen is the daughter of Jack Deveraux. Going forward, Emily will be playing both Theresa and Gwen on Days of Our Lives.
Emily Rose to Fame on The Young and the Restless
Emily began playing Jana Hawkes on The Young and the Restless in 2006. The role marked Emily's entrance into the soap world. Emily was a notable main character on the soap until Jana was killed off in 2011.
View this post on Instagram
Emily Is a Voice Actress
In addition to her work in soaps, Emily is an in-demand voice actress. She notably had voice roles in the Netflix animated series Love, Death and Robots. Emily has also provided voices in video games like League of Legends, Final Fantasy XIV, Guardians of the Galaxy: The Telltale Series, and Batman: The Enemy Within.
Emily Was Born in England
Emily was born in Bedfordshire, England. She is half Persian. She moved to the United States and graduated from Carlsbad High School in California in 2003. She graduated from Mira Costa College with a degree in theater in 2005.
Sourse: hollywoodlife.com