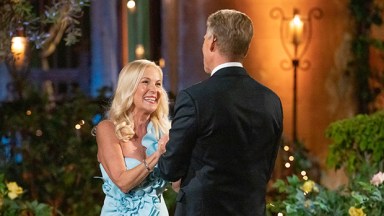 Image Credit: ABC
Ellen Goltzer is a retired teacher.
Ellen is from Florida.
Ellen's best friend, Roberta Zaktzer, recently passed away.
The world is rallying around Ellen Goltzer. Fans met the delightful 71-year-old in The Golden Bachelor premiere, and she revealed that she's been a longtime fan of Bachelor Nation with her best friend, Roberta Zaktzer. Ellen opened up about her best friend's battle with cancer on the show.
Roberta was featured on The Golden Bachelor, but she passed away prior to the premiere date. Ellen is still in the running for Gerry Turner's heart, and The Golden Bachelor fans are sending all their love and support. Scroll down to learn more about Ellen.
Ellen's Best Friend Died Before The Golden Bachelor Premiere
Ellen revealed in her introduction video that her best friend, Roberta, urged her to sign up for The Golden Bachelor. "My friend Roberta and I have been best friends for 60 years. She has cancer, and it's been difficult," Ellen said. "Being a big fan of Bachelor/Bachelorette brings us together so we collectively made this decision that you have to do this."
View this post on Instagram
At the end of the premiere, The Golden Bachelor revealed that Roberta had passed away. Roberta died on September 10, just weeks before Ellen made her debut on The Golden Bachelor. "True friendship is forever," Ellen wrote on Instagram. The season will be dedicated to Roberta.
Ellen Has Children
Ellen is the proud mom of two sons. Ahead of The Golden Bachelor, Ellen revealed a photo of her boys. "My handsome boys hoping their Mom doesn't embarrass them. No promises but I will try to behave myself. LOL," she wrote on Instagram.
Ellen Lives in Florida
Ellen currently lives in Delray Beach, Florida. She is a retired teacher. According to her ABC bio, Ellen "wears her heart on her sleeve." She is "compassionate, intelligent, and has a great sense of humor."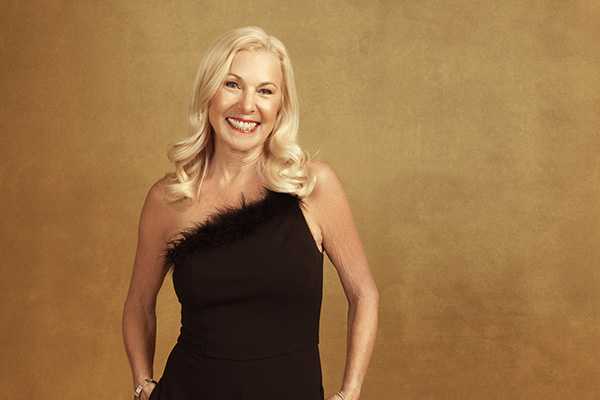 Ellen Goltzer is a contestant on 'The Golden Bachelor.' (ABC)
Ellen Thinks Gerry Is 'Handsome'
Ellen gushed in her intro that she thinks "Gerry is very handsome. He's got a lot of spunk." After Gerry met Ellen for the first time, he was clearly impressed. He called her a "lovely woman."
Ellen Loves to Play Pickleball
Ellen has joined the pickleball craze just like Gerry. "I really like the fact that Gerry likes pickleball, so I'm not going to let this time pass me by. No way. He could be the one." She also loves to play golf and bocce ball.
Sourse: hollywoodlife.com