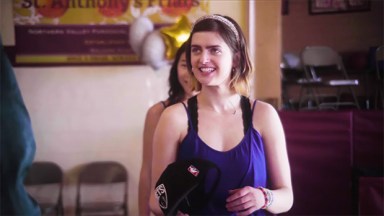 Image Credit: YouTube/Ben Marshall
Chloe Troast is a New York-based comedian.
She's performed in various sketch groups, as well as standup and improv over the years.
She was announced as the only new castmember for season 49 of 'Saturday Night Live.'
Saturday Night Live will return on October 14! After the writers' strike reached an agreement, the comedy institution announced that season 49 would premiere mid-way through October. One of the most exciting parts about every new season of SNL is that new cast members will join the troupe to show off their own comedic stylings. For season 49, only one new cast member will be introduced: Chloe Troast.
The show announced that Chloe would be joining the cast in an Instagram post on October 4. As she prepares to make her debut from Studio 8H at 30 Rock, get to know Chloe.
Chloe Has Collaborated With Please Don't Destroy
(function() { var zergnet = document.createElement('script'); zergnet.type = 'text/javascript'; zergnet.async = true; zergnet.src = (document.location.protocol == "https:" ? "https:" : "http:") + '//www.zergnet.com/zerg.js?id=92014'; var znscr = document.getElementsByTagName('script')[0]; znscr.parentNode.insertBefore(zergnet, znscr); })(); View this post on Instagram
While Chloe is the only fresh face joining the cast this season, she will have some friends to greet her when she gets to 30 Rock. She has collaborated with the trio Please Don't Destroy, plenty of times in the past, including writing a "Middle School Dance" sketch with Ben Marshall. She's set to appear in the trio's upcoming film The Treasure of Foggy Mountain. She also has a role in the upcoming movie Sweethearts, per IMDb.
She Occasionally Performs as the Character 'Pepper Slit'
While Chloe has a wide range of comedic abilities, one of her most popular characters so far is Pepper Slit. She's an old-timey theater and cabaret actress, who once earned much critical acclaim. She created a mockumentary "Iconic Americans" where she gives a hilarious recounting of Pepper's backstory. She's also performed as the character live. Fans can only wait and see if she'll bring Pepper to SNL!
She Regularly Performs Live Comedy Around NYC
While she's about to appear in movies and on TV, Chloe is a regular in the live scene of New York comedy. She co-hosts a weekly standup show in the Big Apple. She also regularly collaborates with groups like Car World, Lisa, and A Crazy Amazing Friendship, per Vulture.
She's Originally From New Jersey
Chloe grew up in the Bergen County town of Ho-Ho-Kus, New Jersey, according to Variety. She went to college at New York University and studied at the Gallatin School of Individualized Design. The school allows students to design their own majors, and the comic said she got "basically just an English degree." After graduation, she stayed in the city where she regularly performs comedy.
She Loves to Crochet
Besides making people laugh, one of her interests is crocheting, and she's pretty good at it! She has an Instagram account dedicated to her crocheting projects, including hats, sleeves, and head coverings. She says that you can buy her creations on Depop or DM her for something specific, but she may be a little bit more busy now!
View Related Gallery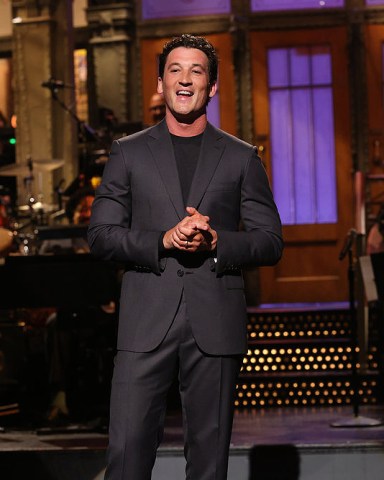 SATURDAY NIGHT LIVE — "Miles Teller, Kendrick Lamar" Episode 1827 — Pictured: Host Miles Teller during the monologue on Saturday, October 1, 2022 — (Photo by: Will Heath/NBC)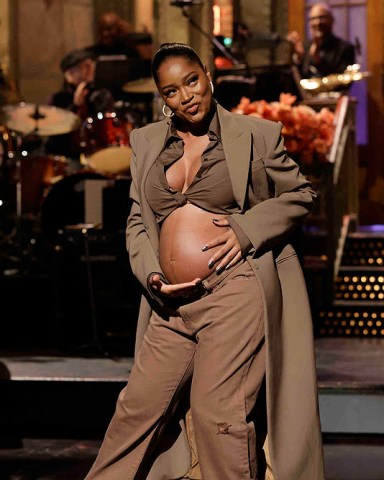 SATURDAY NIGHT LIVE — "Keke Palmer, SZA" Episode 1833 — Pictured: Host Keke Palmer during the Monologue on Saturday, December 3, 2022 — (Photo by: Will Heath/NBC)
Sourse: hollywoodlife.com