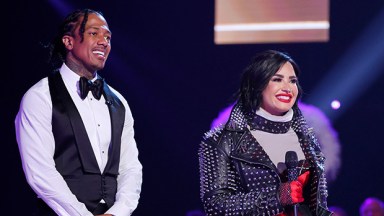 Image Credit: FOX
The Masked Singer took things to the next level for the show's first unmasking of season 10. The hit FOX series aired a special kickoff episode on Sept. 10. At the end of the special episode, Demi Lovato was revealed as Anonymouse.
Demi, dressed from head to toe in her Anonymouse costume, began the episode by belting on a stellar rendition of Heart's "What About Love." The celebrity panelists didn't guess Demi initially and thought her voice sounded like Miley Cyrus, Christina Aguilera, Lady Gaga, and Ariana Grande.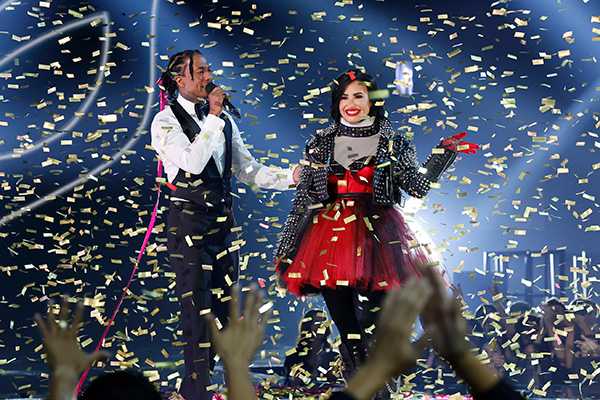 Demi Lovato in the special 'Masked Singer' episode. (FOX)
Throughout the night, Anonymouse revealed several clues, including that she was on Time 100's list of most influential people. One hint was a graffiti drawing of her Camp Rock co-star Nick Jonas and the state of Texas, Demi's home state. The celebrity panelists continued to make guesses about Anonymouse, and Nicole Scherzinger was the first to throw out Demi's name.
By the end of the episode, most of the celebrity panelists were totally on board with the "Heart Attack" singer being Anonymouse. The celebrity panelists and the audience totally freaked out at Demi's reveal on The Masked Singer. "I wanted to do your show because it seemed so fun, and it has been so fun," Demi said after she was unmasked.
The special episode was filled with incredible performances from Masked Singer alums. Michelle Williams and Rumer Willis teamed up for a stunning cover of Aretha Franklin's (You Make Me Feel Like) A Natural Woman." Nicole hit the stage with Barry Zito and Victor Oladipo for a performance of Bebe Rexha and Florida Georgia Line's "Meant To Be."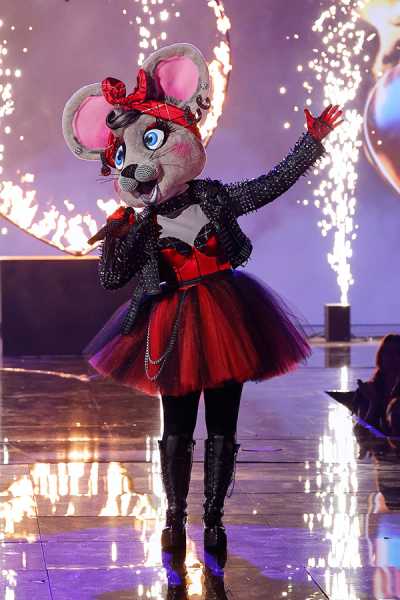 Demi Lovato performing as Anonymouse. (FOX)
Bow Wow and Joey Fatone performed a super fun rendition of "ABC" by The Jackson 5. Nicole glowed up on stage as she sang Prince's legendary hit "Purple Rain." She looked regal in a glittering white gown.
Two new costumes for season 10 were unveiled during the special episode: Gazelle and Royal Hen. These masked celebrities will join the previously announced Donut, Hawk, S'more, Hibiscus, Cow, Anteater, and Diver. Season 10 of The Masked Singer will officially premiere on Sept. 27 at 8 p.m. on FOX.
Sourse: hollywoodlife.com