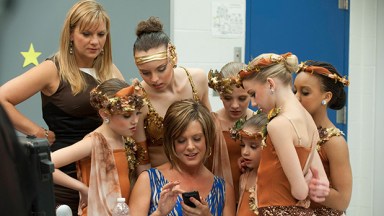 Image Credit: Barbara Nitke/Lifetime TV/Everett Collection
Dance Moms transcended into a pop culture phenomenon. The series became an instant sensation when it premiered on Lifetime in 2011. Viewers watched young dancers grow up and compete while under the tutelage of the formidable Abby Lee Miller, while also dealing with the drama from their often over-the-top moms.
The young stars of Dance Moms are all grown up, and many of them are coming together for a Lifetime reunion special. There was a plethora of drama over the course of the show's 9 seasons, and there's a lot for the cast to discuss. HollywoodLife has rounded up everything we know about the highly-anticipated Dance Moms reunion.
'Dance Moms' Reunion Premiere Date
The Dance Moms reunion doesn't have an exact premiere date, but we do know that the reunion special will air in 2024 on Lifetime. According to the network, the special will feature "fan-favorite dancers and moms from the iconic series reuniting to talk about the good, bad, and everything else in between."
View this post on Instagram
"You heard it here first," Lifetime announced on Instagram. "The squad is officially back together for a #DanceMoms reunion coming 2024 only on @lifetimetv !!"
Who Is Returning for the 'Dance Moms' Reunion?
The Dance Moms reunion will feature show alums JoJo Siwa, Chloé Lukasiak, Paige Hyland, Brooke Hyland, Kendall Vertes, and Kalani Hilliker. Lifetime hasn't announced which moms will be involved. JoJo and Lifetime shared a photo from the set of the reunion on November 1.
When Dance Moms fans began asking where other cast members were, such as Maddie Ziegler, Kenzie Ziegler, and Nia Sioux, JoJo responded in the comments, "Grateful for this day! For everyone wondering about the few people missing, Everyone was invited today but only some wanted to be here."
Brooke also shared the same reunion photo on her Instagram and wrote, "Took a 10 year break, but returning to your tv for a @dancemomstv reunion in 2024 #DanceMoms." Brooke and her sister Paige famously left the original show following season 4 after their mother was arrested for assaulting Abby Lee.
Speaking of Abby Lee, she was not mentioned in Lifetime's announcement. It's unclear if she'll be featured in the reunion special. Abby was one of the main stars for the majority of the show's run since her dance studio, Abby Lee Dance Company, was at the center of the series.
Abby revealed she was leaving Dance Moms in May 2020. "Thank you Lifetime for an incredible run and all I have learned. But I have decided to move on and not extend my agreement," she said in a statement.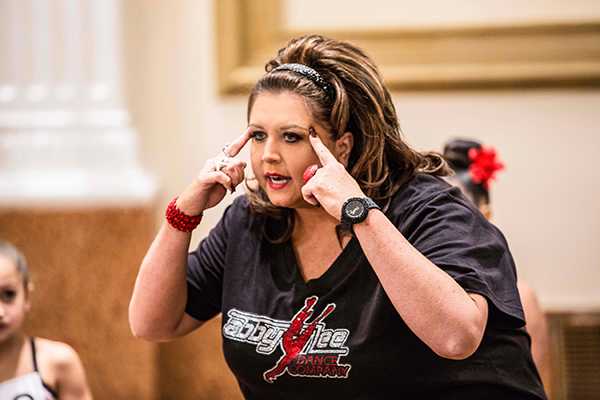 Abby Lee Miller on 'Dance Moms.' (Karolina Wojtasik/Lifetime TV/Everett Collection)
Weeks later, Lifetime and Abby parted ways following accusations that she made racist remarks. Her newest spinoff, Abby's Virtual Dance-Off, was supposed to premiere that summer. Abby later apologized in a long Instagram message. "I genuinely understand and deeply regret how my words have affected and hurt those around me in the past, particularly those in the Black community," she wrote. "To Kamryn, Adriana and anyone else I've hurt, I am truly sorry."
She continued, "I realize that racism can come not just from hate, but also from ignorance. No matter what the cause, it is harmful and it is my fault. While I cannot change the past or remove the harm I have done, I promise to educate myself, learn, grow and do better. While I hope to one day earn your forgiveness, I recognize that words alone are not enough. I understand it takes time and genuine change."
Why Did 'Dance Moms' End?
Dance Moms premiered in 2011 and became an instant hit. There have currently been 8 seasons of the show. Dance Moms hasn't ever been officially canceled by Lifetime, but there hasn't been a new season since 2019.
In 2022, Abby discussed a potential season 9 of Dance Moms. "Dance Moms season 9 won't be on the same network. It will be on a different streaming service. It's separate, so it's shot a little bit differently. I can't give it away yet, but…" she told Pop Crave.
The reality star noted that the show would be a "little bit different" from the original show. As of November 2023, there's been no update about Dance Moms season 9.
Sourse: hollywoodlife.com