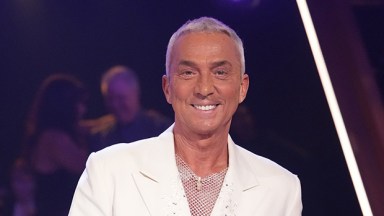 Image Credit: ABC
Bruno Tonioli is the liveliest judge on Dancing with the Stars. Each and every week, the ballroom judge gives the most dramatic commentary after the performances on the dance floor. Dressed to the nines in his fierce (and often sparkling) suits, Bruno, 67, is the person DWTS fans always want to see react to the latest routines.
The British-Italian choreographer has a fabulous life on and off the dance floor. He's been in a longtime relationship for over a decade with Jason Schanne. HollywoodLife has rounded up everything you need to know about Bruno's partner.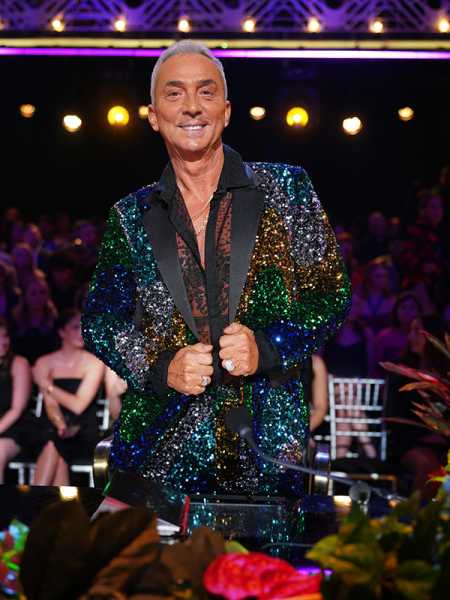 Bruno Tonioli on 'Dancing with the Stars.' (ABC)
Is Bruno Tonioli Married?
Bruno and Jason started dating in 2010. They had a commitment ceremony two years later in 2012. Over the years, the Britain's Got Talent judge and Jason have kept their relationship mostly out of the public eye and have maintained a private life together.
The couple famously made a rare public appearance together at the Mary Poppins Returns premiere in 2018. Bruno and Jason walked the red carpet together in London. Jason, dressed in a sharp suit, had his arm sweetly wrapped around Bruno's shoulder.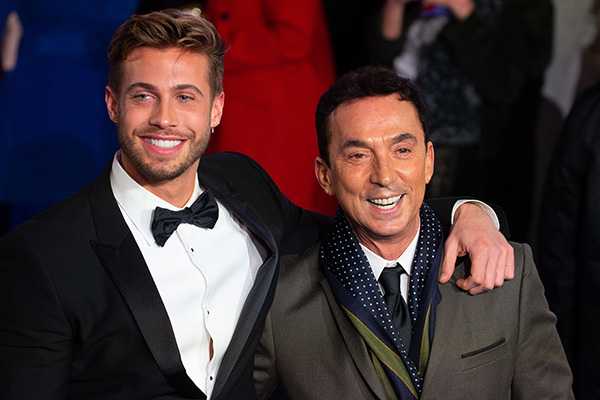 Bruno Tonioli and Jason Schanne in 2018. (Mark Thomas/Shutterstock)
The Strictly Come Dancing alum has been open about the struggles he faced growing up. "When I was 10, I knew there was something different about me," Bruno told The Daily Mirror in 2005. "Everyone was football-mad but I just wanted to watch musicals and see art."
He continued, "It was frightening. I really WAS the only gay in the village. I was labelled 'the queenie guy' and 'the queer', which was the worst thing you could be told in Italy in those days."
Bruno revealed that he decided to "reinvent" himself after being bullied. "So I grew my hair, started smoking, always wore the latest gear, and had the best-looking girls as my friends," he said. "I turned it to my advantage and became very popular, just by doing an act. So bullies no longer had any reason to attack me… Instead of being an object of derision, I was able to become an object of admiration."
Who Is Jason Schanne?
Jason has worked as a model, but not much else is known about Bruno's partner. Jason was born in 1986, making him more than 30 years younger than Bruno. While Bruno has a very public work life, Jason is extremely private.
Does Jason Schanne Have Social Media?
Jason does not appear to have any social media unless he has a private account. Bruno has a large following on Instagram with over 253,000 followers. Bruno is very active on Instagram, but he doesn't share too much about his personal life and Jason.
Sourse: hollywoodlife.com