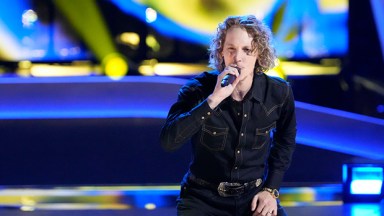 Image Credit: NBC
BIAS is a standout performer on Gwen Stefani's team, and the country singer will be returning to the stage for the all-new Battles round during the October 23 episode of The Voice. The 23-year-old facing off against Jacquie Roar. The two artists perform a stellar duet of Jelly Roll's "Need a Favor."
Niall Horan called BIAS' performance "absolutely brilliant." John Legend told the singer that he felt the "star power" in this performance. Gwen will have to choose between BIAS and Jacquie at the end of the Battle. BIAS could have a very long run on The Voice season 24. Get to know this rising star in the country music world.
BIAS Wowed in His Blind Audition
BIAS took a risk by performing Blake Shelton's "God's Country" for his Blind Audition. Gwen and Reba McEntire turned their red chairs for BIAS. Niall pointed out that Blake's song is a "very, very hard song to sing."
Gwen admitted that she loved the "energy" BIAS had throughout his performance. John pointed out that he thought BIAS' performance was a "really cool take on Blake's song." In the end, BIAS chose Gwen to be his coach!
BIAS Is His Stage Name
BIAS' full name is Grant Bias. He uses BIAS as a stage name in his music career. His Instagram handle is @officiallybias.
BIAS Is From Tennessee
BIAS is a country boy through and through. During his Blind Audition, BIAS revealed that he's from Chattanooga, Tennessee. He attended the Univerity of Mobile in Alabama.
BIAS Is Married
BIAS recently celebrated his one-year anniversary in September 2023. He is married to Karley Bias, who is a singer as well. "I have envisioned what this day would look like for many years, but never in a million years could I have dreamed of such a beautiful day. Karley, I can't express in words how much I love you. I'm so grateful for who you are and what you mean to me. This is to us. We deserve this," BIAS wrote after he and Karley got married.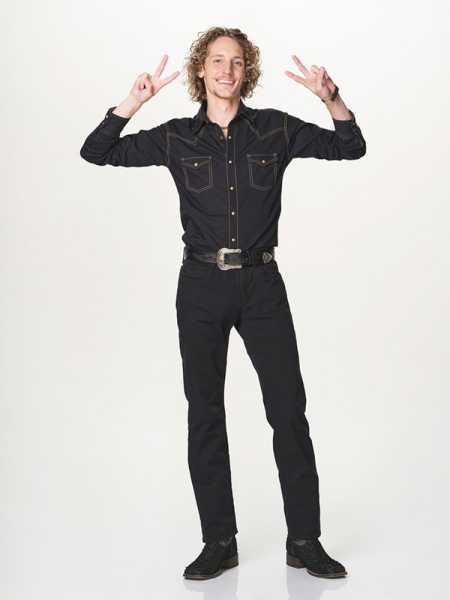 BIAS is one of 'The Voice' season 24 contestants. (NBC)
BIAS Is a Songwriter
BIAS co-wrote the song "First Things First," which ended up at the top of the Christian radio charts, according to his LinkedIn. The song was performed and recorded by the group Consumed By Fire. In addition to singing, BIAS has produced for over 25 artists.
Sourse: hollywoodlife.com