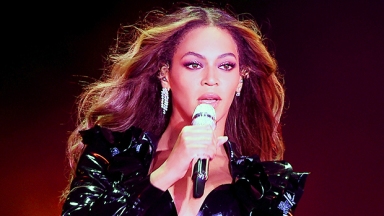 View gallery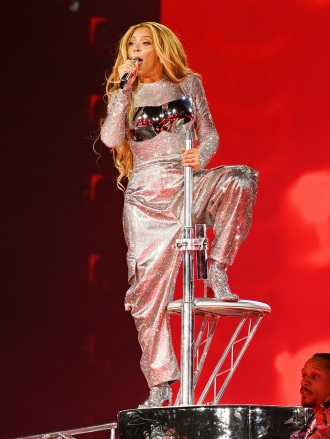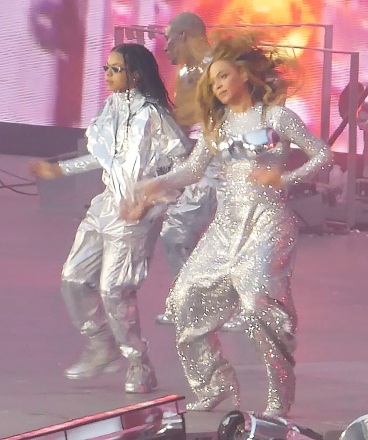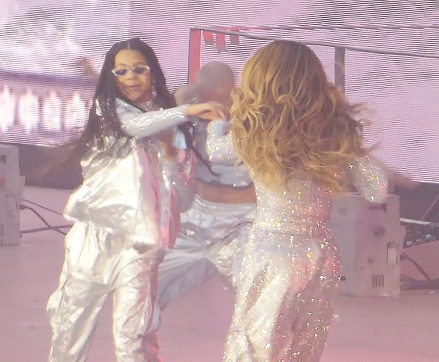 Image Credit: Frank Micelotta/PictureGroup/Shutterstock
Beyonce's backup dancer jumped in for a quick save, helping stop her from having a wardrobe malfunction, while she was performing on her Renaissance World Tour at the Volksparkstadion in Hamburg, Germany on Wednesday, June 21. A fan captured the moment where one of her dancers hopped in and helped her avoid the malfunction with ease.
@byseyn

Damn he did it so smooth 💯 #lestwins#beyonce#blueivy#renaissance#renaissancetour#breakmysoul#hamburg @Beyoncé

♬ original sound – Seyn
Queen Bee, 41, was performing her hit and Renaissance lead single "Break My Soul," she was wearing a hot pink, sequined gown with a cut out around her chest. It appeared that one of the straps keeping her covered may have been slipping. One of her dancers hopped right in front of her, grabbing her hand, and performing a quick dance move, before pressing her hand against her breast to keep the dress in place. Beyonce held onto her dress as she continued performing and walked away.
This hasn't been the first time that Beyonce has run into a wardrobe malfunction while on the Renaissance tour. A fan caught the moment as she was performing "America Has A Problem" during the London stop. She was wearing a gold headpiece and it slid off her head and hit her sunglasses. She held the piece up for a second, before taking it off and tossing it off to the side, without missing a beat of her performance.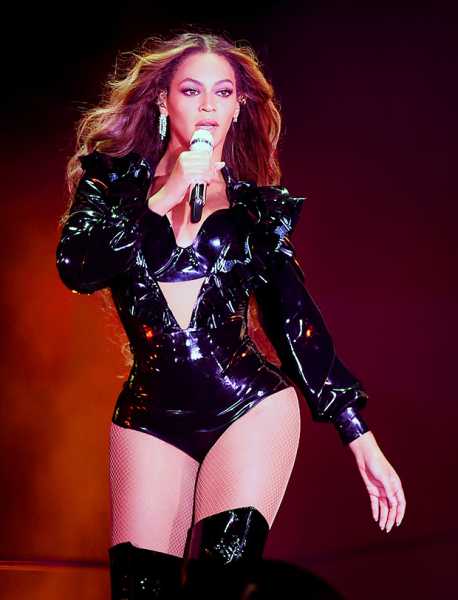 Beyonce performs on her 2018 'On The Run II' tour. (Frank Micelotta/PictureGroup/Shutterstock)
Bey has been in the midst of the Renaissance tour, entertaining fans during the European leg. The tour has been a smash hit, with the singer performing tons of her fan-favorite hits along with new tracks from her latest album. The setlist spans over 30 songs, and she has plenty of outfit changes and epic choreography to match.
Besides bringing the hits to fans in amazing concerts, Beyonce has also been joined by a very special guest mid-set on certain shows. Her daughter Blue Ivy, 11, has joined her mom on stage on a few occasions to dance with her for the songs "My Power" and "Black Parade."
Click to Subscribe to Get Our Free HollywoodLife Daily Newsletter to get the hottest celeb news.
View Related Gallery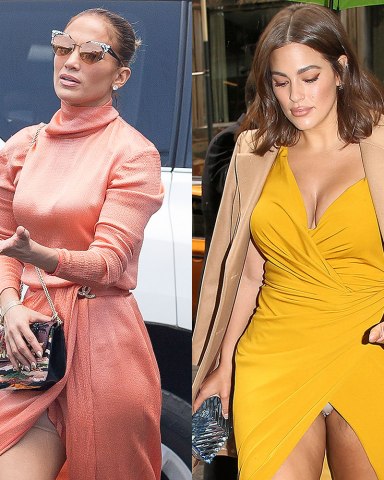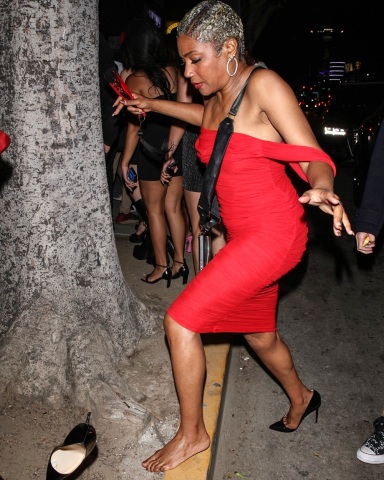 Hollywood, CA – *EXCLUSIVE* – If the shoe doesn't fit! Comedian Tiffany Haddish is spotted accidentally losing a heel while arriving at the reopening of Warwick in Hollywood. Cade Hudson helped Tiffany to recover her shoe so she didn't miss a beat! Pictured: Tiffany Haddish BACKGRID USA 1 JUNE 2023 BYLINE MUST READ: HEDO / BACKGRID USA: +1 310 798 9111 / [email protected] UK: +44 208 344 2007 / [email protected] *UK Clients – Pictures Containing Children Please Pixelate Face Prior To Publication*
Sourse: hollywoodlife.com