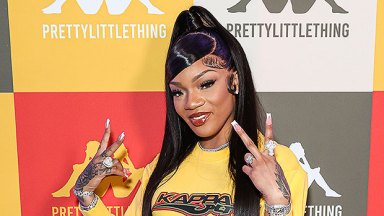 View gallery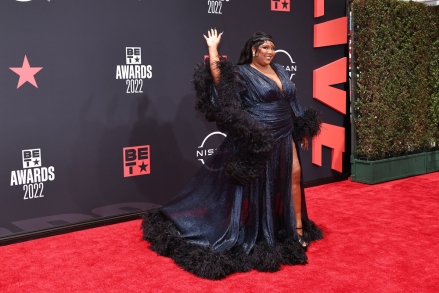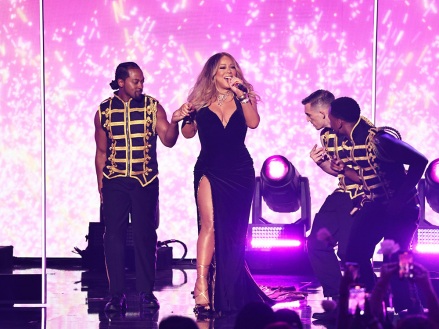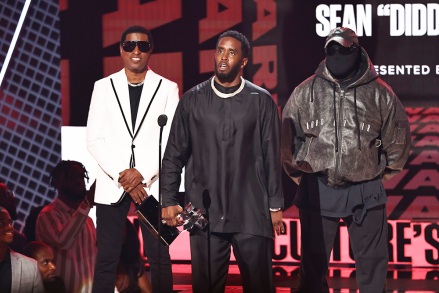 Image Credit: Image Press Agency/NurPhoto/Shutterstock
The 2023 BET Awards will celebrate the 50th anniversary of hip hop
No host has been announced, but there is a strong lineup of performers for the show
2023 marks the award show's 22nd year
The 2023 BET Awards is gearing up to be an epic show with a strong lineup of hip-hop and rap icons as well as some new voices making their debut. The show is set to air live on Sunday, June 25 from Los Angeles and will celebrate a huge milestone: the 50th anniversary of hip hop. "For five decades, Hip Hop has not only influenced American culture but has become a global phenomenon and one of the most influential musical genres of our lifetime," Connie Orlando, EVP Specials, Music Programming & Music Strategy at BET said in a statement.
"From music to fashion, art, and entertainment, we are honored to have always provided a platform for Hip Hop to thrive," Connie continued. "We look forward to paying tribute to the pioneers and innovators as we amplify the new generation of Hip Hop artists like only BET can." BET is certainly paying tribute to the genre with such a solid lineup of artists at this year's show. Learn about the 2023 BET Awards performers below.
View Related Gallery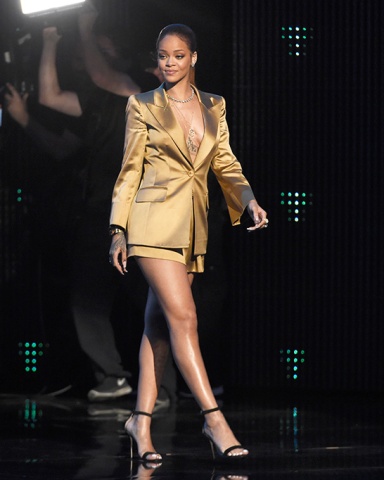 Rihanna speaks at the BET Awards at the Microsoft Theater, in Los Angeles 2015 BET Awards – Show, Los Angeles, USA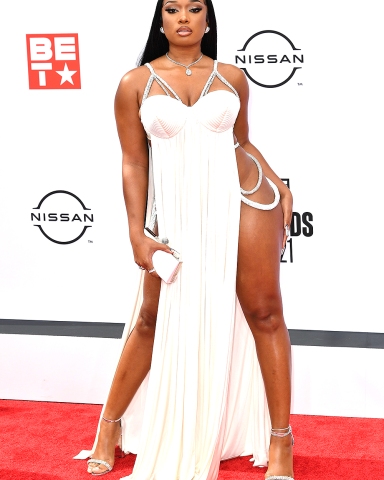 Megan Thee Stallion hits the 2021 BET Awards red carpet in a white hot dress. The sexy ensemble featured a slit completely up one side, as well as a plunging neckline.
Who Is Hosting?
The host of the 2023 Awards has not yet been announced as of June 21, 2023. Last year's show was led by Golden Globe-winning actress Taraji P. Henson. She also hosted the 2021 BET Awards.
Confirmed Performers
Lil Uzi Vert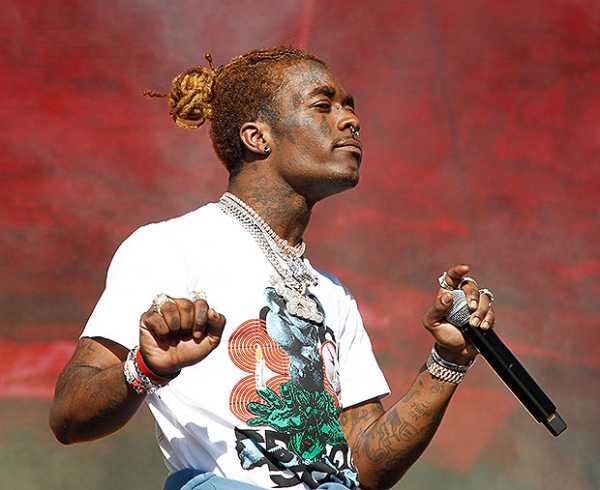 Lil Uzi Vert will perform at the 2023 BET Awards, but is not nominated (Photo: Everett Collection)
Lil Uzi Vert has been dropping tunes since the early 2010s, but made it big after being featured in Migos' 2016 chart-topper, "Bad & Boujee." Lil Uzi Vert showed they were no one-hit-wonder after their 2017 and 2020 albums, Luv Is Rage 2 and Eternal Atake, reached the No. 1 spot on the Billboard 200 chart. Uzi's third studio album, The Pink Tape, is set to arrive in the near future. Meanwhile, fans can enjoy their 2022 EP, Red & White.
Lil Uzi Vert is known for their eclectic style and fresh take on trap. The Philadelphia native made headlines in 2021 for getting a massive pink diamond implanted into the center of their forehead, which was worth about $24 million. In Sept. 2021, Uzi admitted the jewel got ripped out of their forehead while crowd surfing during a music festival in Miami, per TMZ. IN 2022, they updated their pronouns on Instagram pronouns to they/them.
GloRilla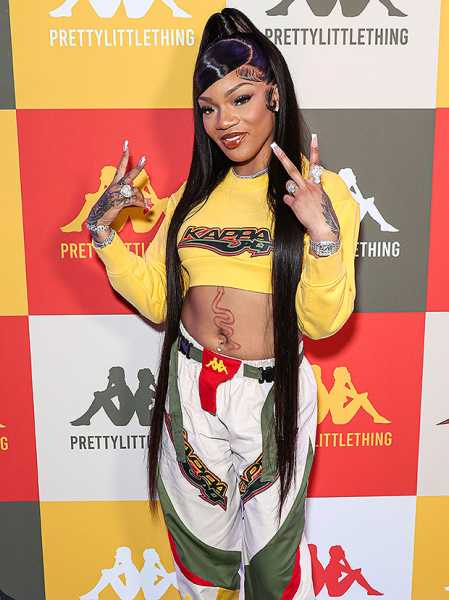 GloRilla is one of the fastest rising hip-hop and rap stars between 2022 and 2023 (Photo: Shutterstock)
GloRilla is the rising star everyone is talking about. She burst onto the rap/hip-hop scene with her 2022 single "F.N.F. (Let's Go)" and gained more mainstream fame with her Cardi B collaboration, "Tomorrow 2," in Nov. 2022. That same month, she was named Billboard's R&B/Hip-Hop Rookie of the Month and made it into the 2023 XXL Freshman Class. "I'm excited actually to be a part of it because it's a new wave. I'm glad to be actually one of the ones leading the new wave," she told Refinery29 in Aug. 2022 of her success.
The Tennessee native has previously said her rise to fame was not easy. "I never stopped putting out music. I got discouraged a lot of times, but I ain't ever stop — I had started going broke," she explained during a Nov. 2022 episode of Million Dollarz Worth Of Game (h/t AfroTech). "I was losing everything like my apartments, my cars. I was almost down to nothing. It was like the end of last year and the beginning of this year. I was just all the way starting over and was like, 'D***, I'm finna have to go back to work.' I was just doing s***, surviving last year, and then it got to the gritty part, and I started just getting broke as hell and was living with my friends and s***."
GloRilla said she is most proud of herself for "making it" during her Rookie of the Month interview with Billboard. "Being able to … Put other people on. Put my folks on, take care of my family. I really feel like I helped break a door down for my people," she added.
She also proudly stated that she is just in the beginning stages of a long and successful music career. "You know, I never felt like I was a one hit wonder, but I know a lot of people was saying that. But everything I've been dropping, people be messing with," GloRilla noted. "They're like, 'Oh, okay,' so I feel like I have done it, but I still feel like I got way more. I want like 100 plaques, 100 No. 1s."
GloRilla leads the pack at the 2023 BET Awards along with Drake, who each have six nods. GloRilla won the Best Breakthrough Hip Hop Artist of the Year at the 2022 BET Hip Hop Awards.
Doechii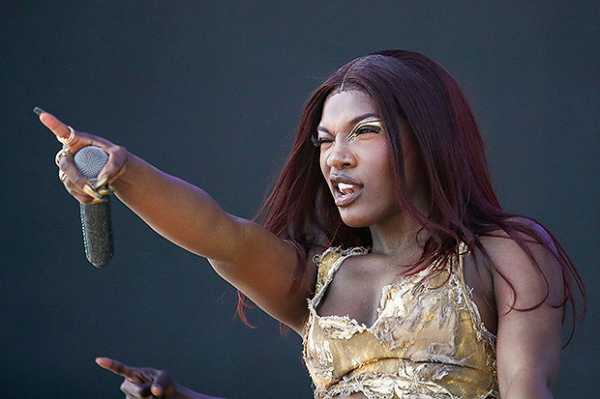 Doechii is up for Best New Artist at the 2023 BET Awards (Photo: Shutterstock)
Doechii has been making music since she was in sixth grade, and her dedication to the craft is finally paying off. She gained some traction in 2018 with her single "Girls", and in 2020, she dropped her debut EP, Oh the Places You'll Go. Doechii made her BET Awards debut in 2022, and in October of that year, she confirmed she was working on her debut album. "There's a certain type of cocky rap that I got out of my system in [ the EP she/ her/ black b****]. I'm really over that," she told Complex about the direction of her future music.
"I'm ready to create music and speak from the heart," the Florida native confirmed. "I want more musicality in my songs. And these days, I've been wanting to sing more than I've been wanting to rap." She added, "These days I've been wanting to sing more than I've been wanting to rap."
Doechii released a new single, "Stressed", in Oct. 2022, and in June 2023, her song "What It Is (Block Boy)" featuring Kodak Black reached the top of Billboard's Rhythmic Airplay chart. Doechii is up for Best New Artist at the 2023 BET Awards.
Coco Jones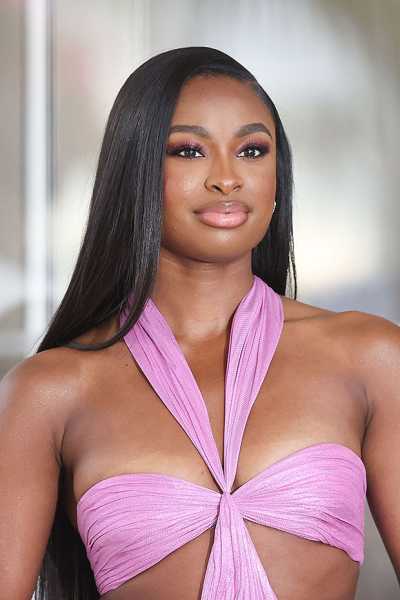 Coco Jones is up for three awards at the 2023 BET Awards (Photo: Shutterstock)
A unique backstory, singer and actress Coco Jones originally broke into the entertainment industry via the Disney Channel, on which she landed a recurring role in the musical sketch comedy, So Random!, and then starred in the 2012 film, Let It Shine. Coco is currently starring as the new Hilary Banks in the Fresh Prince reboot, Bel-Air. In terms of music, Coco dropped a seven-song project called What I Didn't Tell You in 2022, and has plans to release a full album in 2023.
Coco was named Best New Artist during the 54th NAACP Image Awards Program and Dinner in Feb. 2023, and reflected on her music career following her big win during a Feb. 2023 interview with Vibe. "I won my award for Outstanding New Artist, so I'm on a high right now. I'm just happy to be here," she gushed. "What's next for me in music is [a] debut album this summer and I want to go on tour, so I'm working on it," she added.
At the 2023 BET Awards, she is up for the Best Female R&B/Pop Artist award as well as Best New Artist and Best New Actress.
The 50th Anniversary Celebration of Hip-Hop
But the big moment of the night will be the explosive, massive, collaborative performance honoring five decades of creating hip-hop music. The performance will not just feature one or two artists, but rather a nearly full roster of singers, rappers, and producers from every era. Fat Joe, Ja Rule, Kid 'N Play, MC Lyte, Master P, Remy Ma, Soulja Boy, The Sugarhill Gang, Trick Daddy, Trina, Tyga, Uncle Luke, Warren G, Ying Yang Twins, and Yo-Yo are taking to the stage, along with these other great performers.
69 Boyz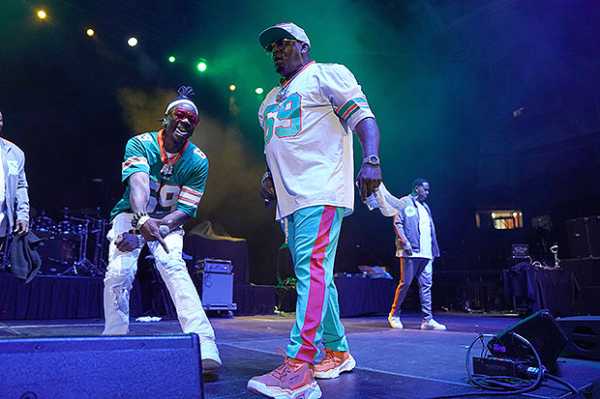 69 Boyz has been around since 1994 (Photo: Shutterstock)
69 Boyz, also known as "The Dance Floor Doctors" or the "Kings Of Bass", is composed of frontman Van "Thrill Da Playa" Bryant and his hype man sidekick, Barry "Fast" Wright. The duo is based out of Florida and was formed in 1994, according to its Spotify profile. They dropped their debut album that same year, which was titled 199Quad. It would go on to become a RIAA double-certified platinum album, and its lead single, "Tootsee Roll", reached the top of the Billboard Rap Charts and spent 27 weeks on the Billboard Hot 100. 69 Boyz's sophomore album, The Wait Is Over, dropped in 1998, and their third project, 2069, came two years later. Their fourth album, The Notorious Basss, arrived in 2020. While 69 Boyz is not on tour, the group has a handful of shows coming up in the summer of 2023.
Big Daddy Kane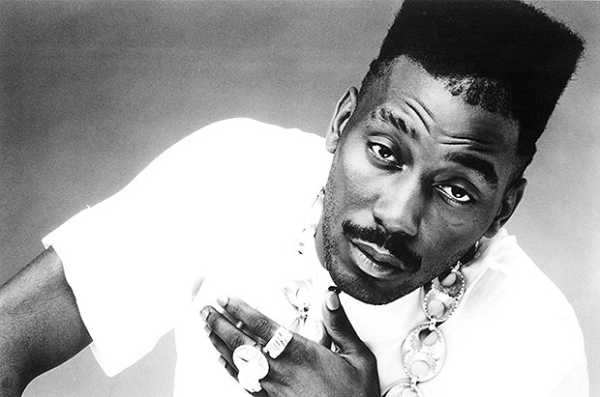 Big Daddy Kane has not released an album in more than a decade (Photo: Everett Collection)
Big Daddy Kane is a rapper, producer, and actor who is known for his versatility. "Kane possessed a prodigious rhyming technique honed from numerous B-boy battles; he could also be an Afrocentric consciousness-raiser versed in the philosophy of the Nation of Islam's Five Percent school, or a smooth urban soul crooner whose singing was no match for his talents as an M," his Spotify bio reads.
After working on rapper Biz Markie's music in the mid-1980s, Kane dropped his first single in 1987, called "Raw." A year later, he released his debut album, titled Long Live the Kane. He continued producing music over the next decade, although his success did not quite match that of his early years. His apparent farewell album, Veteranz Day, came in 1998, but he went on to release an album of collaborations in 2005, and a full project titled The Wrath in 2009, per All Music.
Chief Keef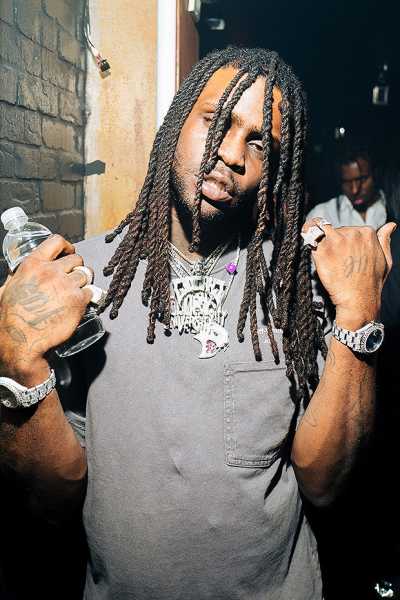 Chief Keef will perform at this year's 2023 Bet Awards (Photo: Shutterstock)
Chief Keef broke into the scene at 16 years old in 2010 with a string of popular mixtapes, and his debut album came in 2012 with Finally Rich. The album made the Top 30 of the Billboard 200, per his Spotify profile. He dropped two albums in 2015 albums and then released 10 mixtapes between 2017 and 2018. He then focused on two series of projects called The Leek and The GloFiles. His last album, 4NEM, debuted in 2021.
DJ Unk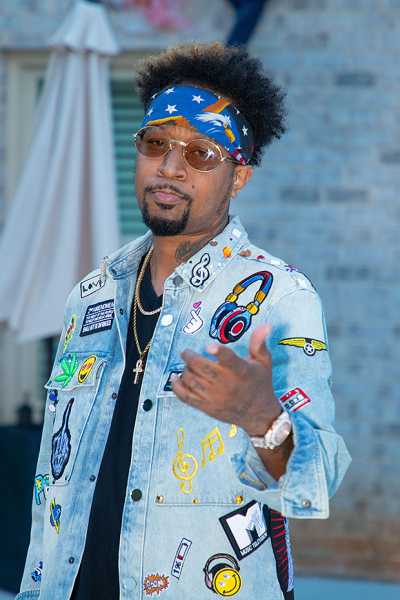 DJ Unk has been performing for more than 15 years (Photo: Shutterstock)
DJ Unk is best known for his Billboard Top 10 hit "Walk It Out" which was released in 2006. His debut album, Beat'n Down Yo Block, followed the same year. He has only released two albums to date, according to Gazette Review, and a myriad of singles, plus three mix tapes. His work has been featured in a handful of television shows and films. His career took the backseat for quite some time after he suffered a mild heart attack at the age of 26, which he contributed to his unhealthy lifestyle.
"It comes from not exercising, from not eating right. Basically man, I work hard everyday. Everything I do every day I try to make something happen in my household. I constantly be on the go, I constantly be on airplanes, in different weather and you know it just took a toll on me. It was stress," he explained to XXL in 2010.
E-40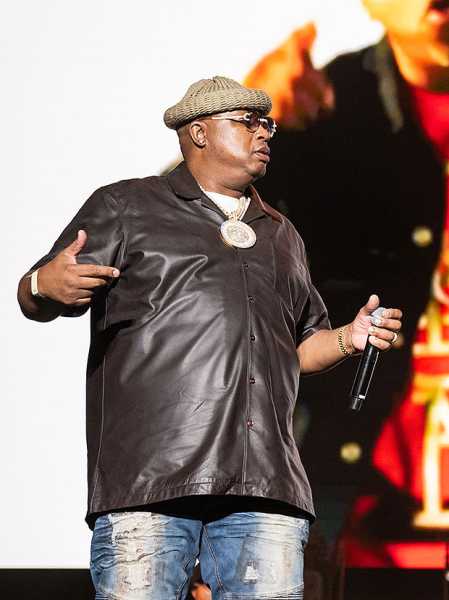 E-40 has had an incredible impact on the hip-hop genre (Photo: Shutterstock)
E-40 (born Earl Stevens) has a career that spans over 30 years and includes more than 25 albums. He began his music career in a four-person group, The Click, which formed in the mid-1980s. He released his first EP, Mr. Flamboyant, in 1991, through the record label he founded: Sick Wid It Records. His debut album, Federal, arrived two years later, and proved he was going to stick around in the hip-hop genre. He was charting Top Ten albums throughout the 2000s. His latest album was a 2020 bundle with Too $hort named Ain't Gone Do It/Terms & Condition.
In addition to being a prolific musician, E-40 is a businessman who has founded his own tequila brand, a line of pre-mixed cocktails, a culinary brand, and so much more.
Fast Life Yungstaz & Easton (F.L.Y.)
F.L.Y. is a hip-hop group comprised of Myko McFly, Vee, and Mook. The group shot to fame following the 2009 release of their debut album, Jamboree. The album spawned the hit single, "Swag Surfin".
Click to Subscribe to Get Our Free HollywoodLife Daily Newsletter to get the hottest celeb news.
Sourse: hollywoodlife.com