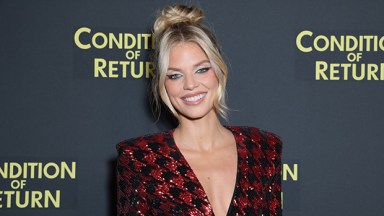 Image Credit: CraSH/Shutterstock
AnnaLynne McCord isn't afraid to take on a challenging role. In fact, she embraces them. The actress leads the psychological drama Condition of Return and plays Eve, a woman who is arrested after committing a mass shooting. HollywoodLife spoke exclusively with AnnaLynne about playing such a complicated role. (Note: Condition of Return was granted a SAG-AFTRA interim agreement.)
"I was terrified to do this role. And that's why I immediately said yes to it, quicker than I've ever said yes to any project that I've ever done in my entire career," the 36-year-old said. "I've played plenty of stereotypical villain roles. Hopefully, they weren't stereotypical when I played them. But this is something so much more than that because of the relevancy of what's going on in our world right now. I didn't want to do a project that could in any way glorify this. After talking to the director and the producer, knowing that my reticence was really coming from a good place with good intentions, I knew that it would be something that we could use if it was done correctly and be a conversation starter about this issue."
The role of Eve was also "triggering" for AnnaLynne because of the film's "conversation around religion." The 90210 alum has always had a "really difficult relationship with the church" due to her past abuse at the hands of a pastor.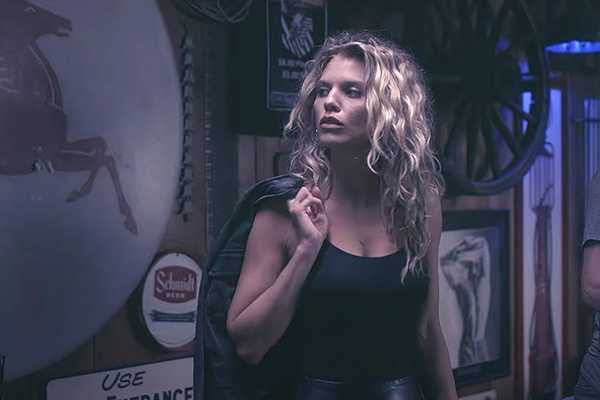 AnnaLynne McCord as Eve in 'Condition of Return.' (Stonecutter Media / Courtesy of Everett Collection)
"I was confronted in a lot of ways doing this role, but I think those are the most important moments in our life when we face confrontation and adversity and nerves," AnnaLynne continued. "We can't shy away from or stick our heads in the sand on issues that feel confronting to us, or we'll never do anything great in the world. So the role itself was bigger than just a movie role, and I do appreciate the role. However, it required me to find grace for this young woman. Find understanding. If I couldn't love her and be excited about her, I had to at least give room for why she believes that she needs to do all the things she did in that film. That was kind of my challenge with it."
At first, the actress admitted that it was "really hard" for her not to judge her character over the heinous act she committed. "It was really hard to be authentic, and I had to get to that place before I could do this film. Thankfully, I was able to get there. I feel like you know we've always tried to grow as human beings. I feel like I went to another level of myself with that," she said.
AnnaLynne opened up about her dissociative identity disorder diagnosis back in 2021, and she continues to be candid about her mental health journey. "I am so grateful for every single teacher, every therapist, my doctor, and EMDR specialists who treated my PTSD, to the meditation practitioners and reiki practitioners and breath work teachers, all of the different many, many, many, many things I've done to get to a more healed place," AnnaLynne told HollywoodLife. "Instead of waking up wanting to end my life, I wake up being grateful that I'm alive. I sometimes pinch myself and wonder if it is gonna go away, and it just doesn't.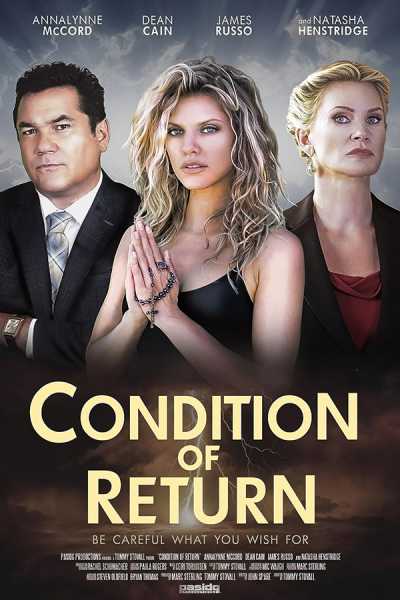 The 'Condition of Return' poster. (Stonecutter Media / Courtesy of Everett Collection)
She continued, "I didn't think that people like me with stories like mine got to have the quality of life that I have now. I didn't think it was real. And when people tried to tell me, I thought that they were just sugarcoating and glossing over really horrible stuff that I've lived through, and they weren't getting it. And the truth is, they could see the potential for my life that I couldn't see. I am so thankful to have all of those beautiful members who have been supportive of me through the years to get me to the place that I'm at today. And so for me, I'll spend the rest of my life hoping to be one of those individuals offering that out to someone else in the world and paying it forward."
AnnaLynne stars alongside Dean Cain, James Russo, and Natasha Henstridge in Condition of Return. The film was released theatrically on September 22 and will be available via streaming on October 24.
Sourse: hollywoodlife.com