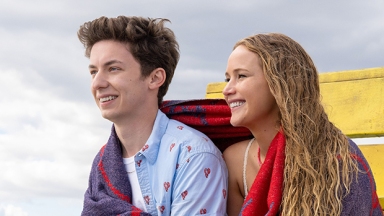 View gallery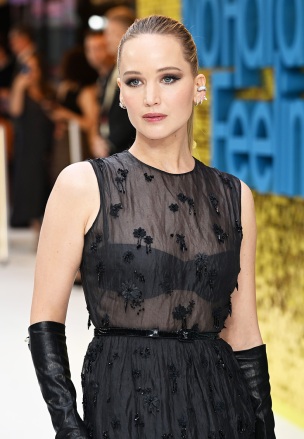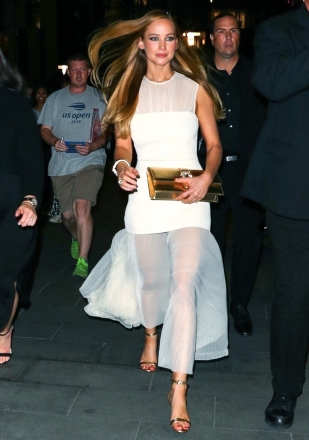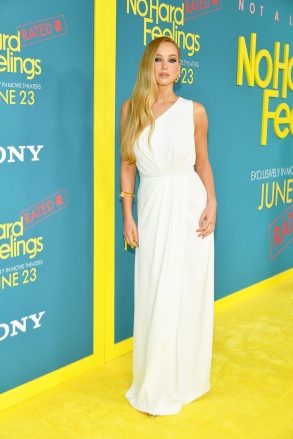 Image Credit: Sony/Everett Collection
Andrew plays Percy in No Hard Feelings.
Andrew's been on Broadway.
Andrew was accepted to Harvard.
No Hard Feelings is the summer comedy we've all been craving. Jennifer Lawrence stars in the new film alongside 21-year-old Andrew Barth Feldman. To get her hands on a car so she can save her mom's house, Maddie "dates" 19-year-old Percy for the summer. Jennifer and Andrew bring all the laughs with their hilarious antics and adorable chemistry.
So, who is Andrew Barth Feldman? This actor has been on the stage, on the big screen, and on TV. HollywoodLife has rounded up everything you need to know about Andrew.
View Related Gallery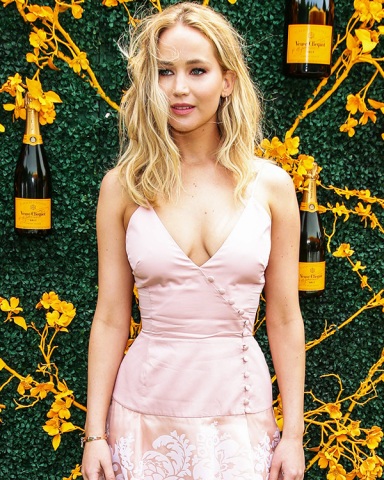 Jennifer Lawrence 12th Annual Veuve Clicquot Polo Classic, Arrivals, Liberty State Park, New Jersey, USA – 01 Jun 2019
New York City, NY – Jennifer Lawrence looks stunning in a form-fitting dress and heels filming a scene with co-star Andrew Barth Feldman for "No Hard Feelings" in Long Island, New York. Jennifer was filming a scene in which she walked out of North Shore Animal League, a pet rescue center, grabs a bike and loads it onto the back of a van. Sony will release the film which is being billed as an 'R-rated comedy with a heart'. Pictured: Jennifer Lawrence BACKGRID USA 20 OCTOBER 2022 BYLINE MUST READ: T.JACKSON / BACKGRID USA: +1 310 798 9111 / [email protected] UK: +44 208 344 2007 / [email protected] *UK Clients – Pictures Containing Children Please Pixelate Face Prior To Publication*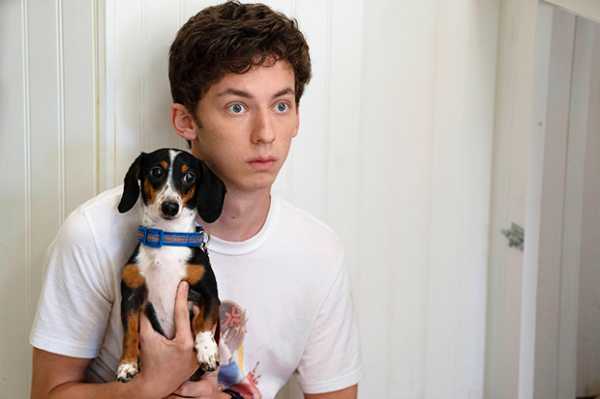 Andrew Barth Feldman as Percy in 'No Hard Feelings.' (Sony/Everett Collection)
Andrew's making his film debut in No Hard Feelings.
Andrew's no stranger to performing, but No Hard Feelings marks his feature film debut. His character, Percy, is a socially awkward and reclusive 19-year-old who is set to attend Princeton. Maddie is hired to bring Percy out of his shell so he's ready for college.
Jennifer and the No Hard Feelings team knew Andrew was the right actor to play Percy from the moment he auditioned. "One of the last things I did was a chemistry read with her," Andrew told Vanity Fair. "It was down to me and two other guys. And I was like, 'I'm going to have to look Jennifer Lawrence in the eyes today and say, "Let's f**k."' That's something that I have to do."
Andrew left Harvard to do No Hard Feelings.
Andrew was already attending Harvard University when he got the role of Percy in No Hard Feelings. Jennifer personally called Andrew to tell him that he'd gotten the role. "She said, 'Andrew, I'm so sorry, you're not going to be able to go back to Harvard this semester,'" he told Vanity Fair.
Andrew's had a leading role on Broadway.
Andrew was just 16 years old when he took over the role of Evan Hansen in Dear Evan Hansen in 2019. The role was originated by Ben Platt. After nearly a year of performances, Andrew exited Dear Evan Hansen in January 2020.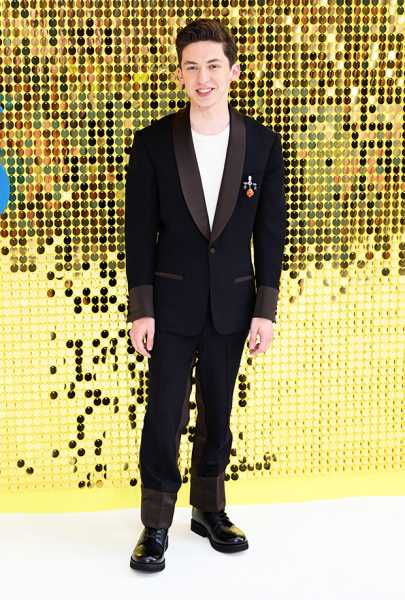 Andrew Barth Feldman at the 'No Hard Feelings' premiere. (Stuart Hardy/ABACAPRESS.COM/Shutterstock)
Andrew notably appeared in HSMTMTS season 2.
He played French exchange student Antoine in season 2 of High School Musical: The Musical: The Series. The role was his first-ever TV role. "When I was in Dear Evan Hansen, we did some performances here and there on Good Morning America and things like that, but never have I gotten to really act and play a character on TV," he told HollywoodLife EXCLUSIVELY. "Not to mention that this is definitely my favorite character that I've ever gotten to play. It's just so much fun. It's the best ever."
Andrew lost his mother.
Andrew's mother, Barbra Barth Feldman, died during his run in Dear Evan Hansen. She passed less than 6 weeks after being diagnosed with cancer. "She was with me every night. The catharsis that the show provided—I don't know how that grieving process would've been if I didn't have that," Andrew told Vanity Fair about how Dear Evan Hansen helped him.
Click to Subscribe to Get Our Free HollywoodLife Daily Newsletter to get the hottest celeb news.
Sourse: hollywoodlife.com