Prince Harry's new memoir, Spare, sheds some light on the occasionally tense dynamic between Duchess Meghan and Princess Kate.
Before Harry, Meghan, Kate, and Prince William took the stage at the 2018 Royal Foundation Forum, the sisters-in-law reportedly had an awkward encounter, according to Page Six.
Spare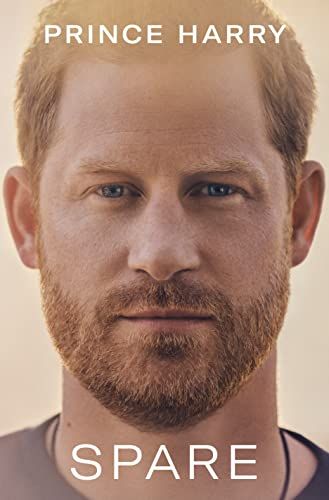 Spare
Now 38% Off$22 at Amazon
Meghan forgot her lip gloss and asked to borrow Kate's—an "American thing," Harry writes. "Kate, taken aback, went into her handbag and reluctantly pulled out a small tube," the Duke of Sussex continues, per Page Six. "Meg squeezed some onto her finger and applied it to her lips. Kate grimaced."
Harry writes that the foursome "should've been able to laugh about" the incident, but the press "sensed" it was "something bigger." He also writes that Kate must have been "on edge," since Meghan's entry into the royal family meant she was now "going to be compared to, and forced to compete with, Meg."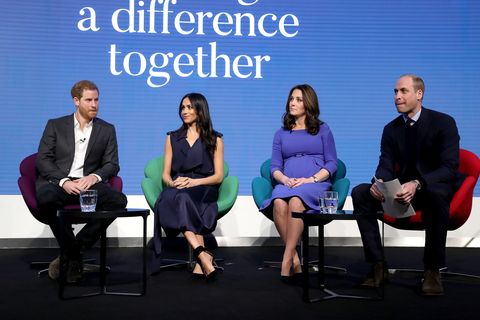 Harry, Meghan, Kate, and William at the 2018 Royal Foundation Forum in London.Chris Jackson//Getty Images
Prior to meeting Meghan, Harry writes that he was already looking forward to creating a "Fab Four" team with his brother, Kate, and his future partner.
"I also said I couldn't wait for them to meet her, that I looked forward to the four of us spending lots of time together," the duke writes, per Page Six, adding that it was his "dream" to find an "equal partner" to join his and the Waleses' endeavors.
Despite his optimism, Harry claims William put the brakes on his dream, telling him to "slow down." The Prince of Wales reportedly said, "She's an American actress after all, Harold. Anything might happen."