Meghan, Duchess of Sussex, dropped a bombshell during her 2021 interview with Oprah Winfrey when she refuted a tabloid story that said she made Catherine, Princess of Wales, cry days before her wedding to Prince Harry, instead claiming that "the reverse happened."
Now, we finally know the details about what went down between the two women thanks to Harry's explosive memoir, Spare.
Though the Daily Mail initially reported that Meghan had offended Kate during a phone call by saying Kate had "baby brain" (the princess had just given birth to her third child, Prince Louis), a new report from Page Six is offering a different perspective.
Spare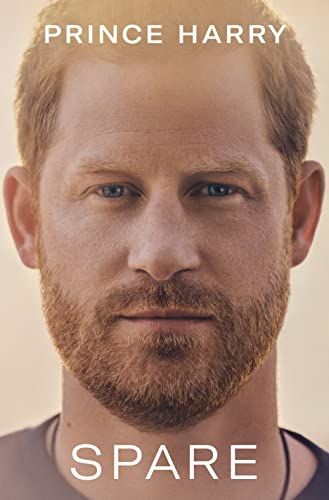 Spare
Now 38% Off$22 at Amazon
According to the outlet, during the week of Harry and Meghan's 2018 nuptials, Kate texted Meghan about a "problem" with Princess Charlotte's flower girl dress.
The "French haute couture dresses," custom-made by Givenchy's then creative director, Clare Waight Keller, were "hand-sewn based solely on [the bridesmaids'] measurements," and therefore expected to need some tweaks, Harry writes in his book.
Meghan reportedly told Kate that she could bring Charlotte to the palace, where a tailor had been hired to do alterations for all the bridesmaids. This answer, however, was "not sufficient" for Kate, who subsequently requested time to talk to the Duchess of Sussex.
Harry writes in his memoir that Kate told Meghan Charlotte's dress was "too big, long and baggy," and that the little royal "burst into tears when she tried it on." While Meghan again insisted that the tailor perform the necessary alterations to Charlotte's dress, Kate told the bride-to-be that all the bridesmaid dresses needed to be completely remade, with just four days left before the wedding. Per Page Six, Harry shares that Kate then cited the advice of her own wedding dress designer, Alexander McQueen's Sarah Burton, who agreed that the dresses had to be redone.
Kate ultimately agreed to take Charlotte to the tailor, but Harry writes that he later found his soon-to-be-wife in tears "on the floor" following their argument. The duke also shares that Kate apologized the next day with flowers and a card.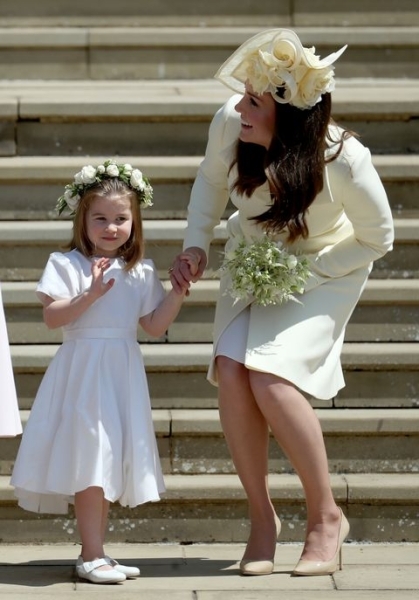 WPA Pool//Getty Images
During the Sussexes' joint interview with Winfrey, Meghan hit back against tabloid stories that claimed she made Kate cry. "A few days before the wedding, she was upset about something pertaining to … flower girl dresses. And it made me cry," she said. "And it really hurt my feelings, and I thought in the context of everything else that was going on in those days leading to the wedding, it didn't make sense to not be just doing whatever everyone else is doing, which was trying to be supportive knowing what was going on with my dad and whatnot."
Meghan refused to offer more details about their argument, explaining, "I don't think it's fair to her to get into the details of that, because she apologized. And I've forgiven her. What was hard to get over was being blamed for something that not only I didn't do, but that happened to me. And the people who were part of our wedding going to our comms team and saying, 'I know this didn't happen.'"
The duchess added that she never wanted the fight to receive press attention and that it hurt her how the media reversed the blame. "I would have never wanted that to come out about her ever, even though it had happened," she said. "I protected that from ever being out in the world."