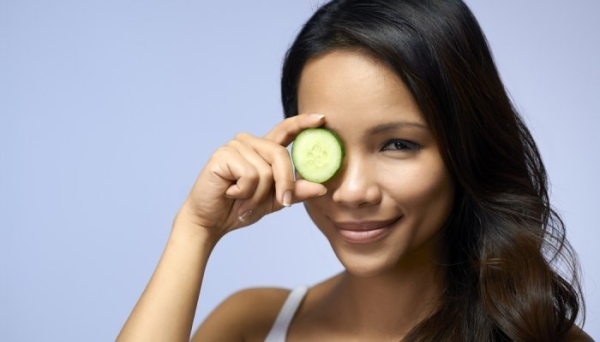 Taking place in Paris on October 30 – 1st November 2023, the next edition of the Sustainable Cosmetics Summit will discuss the various impacts of cosmetic and personal care products.
The summit will feature green ingredients, sustainability metrics, and biodiversity & customer impacts. The highlights of the agenda include:

Measuring Impacts of personal care products
For the first time, the summit will give detailed insights into how sustainability associated impacts of personal care products are measured. Professor Miguel Mendonca Reis Brandao from KTH University (Sweden) will host a workshop on sustainability metrics. He will show how environmental, social, and financial indicators can be utilised by cosmetic and related firms in their sustainability programmes.
The EcoBeautyScore Consortium will give an update on its science-based approach to measure impacts and its harmonised scoring system for cosmetic products. Ioana Dobruscu from Water Footprint Implementation will explain how operators can measure the water footprint of such products. Aurelie Weinling from Garnier will show how the brand is reducing its impacts via its Green Beauty initiative. Garnier has pledged to move away from virgin plastic and to have CO2 neutral factories by 2025.

Climate-Friendly Cosmetics
The climate emergency is putting pressure on cosmetic companies to reduce their carbon emissions. Lucy Kirkup from ClimatePartner will discuss how operators can measure, reduce, and offset their carbon emissions. Details will be given of its certification scheme, which is gaining traction with cosmetic brands. Sabine Kaestner from one of Europe's leading natural cosmetic companies Lavera, will share their experiences in adopting the ClimatePartner label.

Regenerative Agriculture
A growing number of cosmetic & raw material firms are looking at adopt regenerative agriculture because of its sustainability merits. Davines is a frontrunner, setting up the European Regenerative Organic Center in partnership with the Rodale Institute. Its Research Director Dario Fornaro will give details of the cosmetic raw materials it is growing according to regenerative agriculture, which improves soil fertility, enhances biodiversity, sequestrates carbon, and can have socio-economic benefits.

Sustainable Coconut Charter
Coconut oil is widely used in personal care products, however the industry is facing a crisis. Many of the coconut palms in South-East Asia are reaching the end of their lives, whilst farmers are leaving the industry. Laura Schlebes from AAK will explain how the Sustainable Coconut Charter aims to improve farmer livelihoods, lessen the carbon footprint of coconuts and boost supply to meet rising global demand. AAK is one of the first signatories of the Sustainable Coconut Charter.

Biodiversity Impacts
At last year's UN Biodiversity conference, 195 countries made a commitment to protect 30% of land and water by 2030. An industry expert will discuss the implications of the Kunming-Montreal Global Biodiversity Framework, especially in terms of sourcing of cosmetic ingredients. Emma Trogen, Deputy Director General of Cosmetics Europe, will share some of the initiatives the industry association is undertaking to protect biodiversity.

Novel Green Chemicals
New technologies are facilitating the move to green cosmetic ingredients. There is high interest in precision fermentation as it can produce sustainable alternatives to petroleum-based ingredients. The Danish start-up Biosyntia will show how it is using fermentation techniques to produce cosmetic ingredients.
Dr. Prateek Mahalwar, Founder of Bioweg, will explain how it is using new technologies to make micropowders and rheology modifiers from agri-food waste. The start-up recently partnered with Ginkgo Bioworks to create sustainable alternatives to plastics. Other speakers will cover innovations in upcycled materials and ingredients for waterless cosmetics.

Regulations Update
Details will be given of the new EU deforestation-free regulation which ensures products sold in Europe do not come from deforested or degraded land. The regulation applies to palm oil, soya, cocoa, and other agricultural commodities. Farmforce will show how its technology can help operators develop deforestation-free supply chains for their raw materials.
Greenwashing is a major issue in the cosmetics industry, as many products are marketed as natural, organic, vegan, free-from, etc. without meeting any industry standards or certification. The EU Green Claims Directive aims to establish clear criteria for companies to make such claims. The Obelis Group will give details on the proposed directive and its marketing implications to brands.

Responsible consumption
Various studies show the highest environmental impact of cosmetic and personal care products is at the consumer level. For rinse-off products like shampoos and soaps, over 95% of carbon emissions are from consumer use. Approaches to encourage responsible consumption and disposal of cosmetic & personal care products will be discussed. Dr. Helen Holmes from the Sustainable Consumption Institute (University of Manchester) will discuss approaches to modify consumer behaviour for sustainability. Julien Kailbeck from the Slow Cosmetique Association will share its experiences in encouraging consumers to make greener choices when buying personal care products.

Future predictions
As sustainability issues rise on the corporate agenda, there are questions about the future. How will raw materials and packaging change so there will be more sustainable cosmetics? How are emerging trends likely to influence product development? How will consumer behaviour evolve in the coming years? The futurist Monique Large (PollenConsulting) will give some of her predictions in the opening keynote of the summit.
Organized by Ecovia Intelligence, the European edition of the Sustainable Cosmetics Summit will be hosted at the Crowne-Plaza – Republique Paris. More information is available from www.sustainablecosmeticssummit.com/Europe/