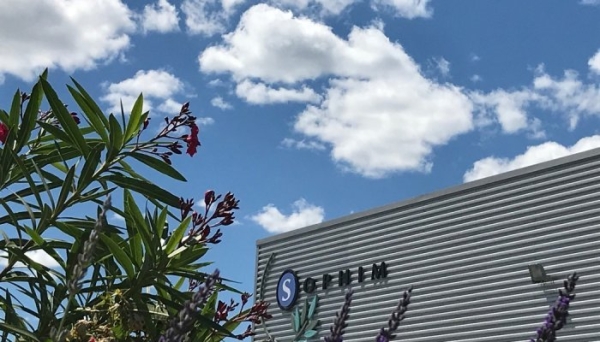 The French family-owned manufacturer of natural cosmetic ingredients, specialising in the production of squalane from vegetable origin, has secured a EUR 20 million funding round to accelerate its growth. This capital will be used to double the company's production capacity at its two industrial sites and accelerate its international expansion.
The total includes 4.5 millions euros from Smalt Capital – the only financial investor in the round and Sophim's partner since 2014 – as well as banking support and funding in recovery bonds.
"We have found in Smalt Capital a trusted partner, who shares our values and supports our ambitions," says Jacques Margnat, President of Sophim. "This investment will allow us to double our production capacity at our two industrial sites, to meet strong demand for our products, especially internationally."
Founded in 1996 and based in Peyruis, in the south of France, Sophim distributes its cosmetic ingredients in more than 60 countries. One of its flagship products, Phytosqualan, is a squalane that is 100% of vegetable origin, made from olives. Developed in the company's R&D laboratory, the production of botanical squalane follows the principles of the circular economy, by recovering olive fatty acids, a raw material that had been poorly recovered and whose local supply is preferred by Sophim to reduce its carbon footprint. Most of the company's products are approved by the COSMOS label.
"In our rapidly growing environment, sustainable development must remain a priority," adds Alexis Margnat. "Ecological responsibility is at our heart and has always been an essential element in the development of our business project."
Portfolio