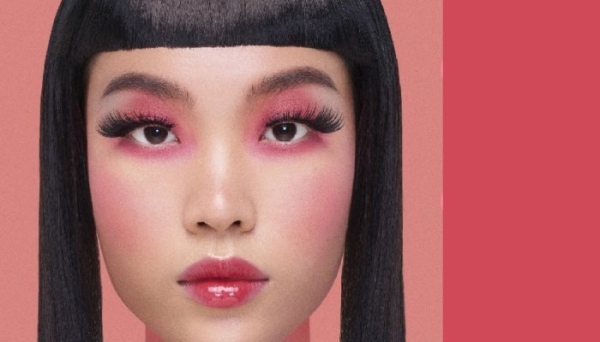 On the occasion of the private 'New York Make-up Event' hosted by Chromavis in New York from September 18 to 22, the Italian color cosmetics maker will present MIMESIS – Life in Art, a wide range of innovative make-up and nail collections.
Described as "a perfect match of make-up artistry, technology, and color", MIMESIS aims to reshape the concept of make-up thanks to transforming textures that boast surprising lightness and create extraordinary layers of light and transparencies. Formulas are supercharged with active ingredients to ensure multiple long-lasting benefits and comfort. A strong emphasis will also be placed on new technologies and visual special effects.
The MIMESIS collections feature:

"POWERFORMANCE", a collection that challenges the unlimited aspirations of professional make-up artistry. It encapsulates high-performance, long-lasting, smudge-free, and one-stroke textures, which boast vibrant shades, an immediate payoff and prove perfect to create outstandingly technical looks in the easiest way.

"EDITORIAL RENAISSANCE", a collection that celebrates the eclectic flair of unlimited creativity. It is inspired by an imaginative world of renewed euphoria and flashing artistic glory. Multi-use products with surprising sensorialities leap off the screen with their unexpected bright colors and multi-finishes and create impactful and spectacular looks.

"UNFILTERED SILHOUETTES", a collection that transforms the concept of nude make-up. The ethereal textures seamlessly blend into the skin, creating a layering of light and soft tones that softly sculpt the features, to create the ultimate blur&sheer effect.
Chromavis will also present the "ICONIC LIQUIFIED" collection to introduce its 'Atelier Service', a business model that provides influencers, creators, and brands with smart cosmetic creations, offering full marketing services, operational support, and a never-before-seen time to market.
Nail collections will focus on nail care, nude colors and festive nail art kits, all presented in natural formulations charged with caring active ingredients.
Chromavis private Make-up Event will take place at the Chromavis USA showroom, 589 Fifth Avenue, suite 606B, New York City, NY. By appointment only.

Portfolio