Plus, Chlöe talks her next-level "Have Mercy" glam.
By
Lindy Segal
Sep 29, 2021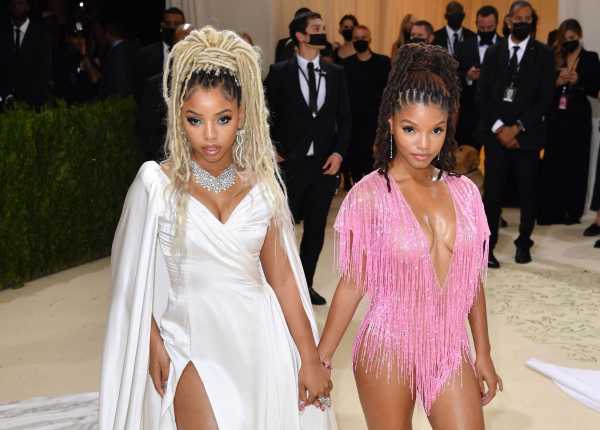 ANGELA WEISSGetty Images
Chlöe and Halle Bailey are on a hot streak. They're fresh off of appearances at the Met Gala and the MTV Video Music Awards; Chlöe set Twitter on fire with her solo debut, "Have Mercy"; and Halle is starring in a little movie remake called The Little Mermaid. Oh, and this is all in addition to their shared music careers (they've been nominated for four Grammy Awards as Chlöe x Halle) and roles on Grown-ish, which is currently in its fourth season.
Through it all, Chlöe, 23, and Halle, 21, remain as tight as can be and earlier this year were named the first sister brand ambassadors of Neutrogena, adding to their already extensive résumés. Chatting with the pair, we dive into their beauty routines, self-care, and, of course, Chlöe's next-level "Have Mercy" glam.
This content is imported from Instagram. You may be able to find the same content in another format, or you may be able to find more information, at their web site.
Source: www.harpersbazaar.com