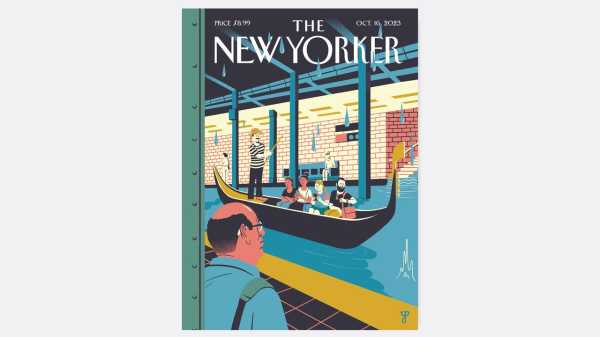 Save this storySave this storySave this storySave this story
New Yorkers are, by necessity, used to having their plans upended at the last minute. Anyone who regularly rides the bus or subway knows to be on the lookout for announcements of service changes or delays. But climate change is now affecting coastal cities like New York in even more unpredictable ways. Early in the summer, smoke from Canadian wildfires blanketed the skyline with a hazy fog. On September 29, 2023, in the first several hours of the day, almost eight inches of torrential rain fell, overwhelming streets and subway stations and basements—and even third-floor apartments—in every borough. No one was prepared for the flash flood; the Mayor's announcement to shelter in place came much after the downpour. For the cover of the October 16, 2023, issue, the artist Yonatan Popper, who lives who lives in Kibbutz Ga'ash, on the coast north of Tel Aviv, imagined the scene that confronted his friends in New York. Last week, I talked to the artist about his love for the city and his relationship with the subway.
You live in a kibbutz. How do you get around?
My kibbutz is like a tiny village, so walking or riding a bike is the best way to travel.
Have you been affected by climate change?
The heat waves and the humidity are terrible this year, worse than any other year I can remember.
What do you like most about New York?
I fell in love with the city on my first visit, in 2004, and have visited many times since—as often as I can. I'm fortunate to have friends in the area who are like family to me. One of my favorite things to do is sit in Central Park and sketch the people who pass by.
What's the worst (or best) experience you've had on the subway?
When I visit, the subway is my main mode of transportation and I love taking it. It's a great source of inspiration—a glimpse into people's lives.
The worst thing to me, on the subway, is watching your train leave the station just as you step down to the platform. A close second is sharing a platform or a car with someone wearing headphones who is singing loudly to themselves.
See below for more covers about the flooded city: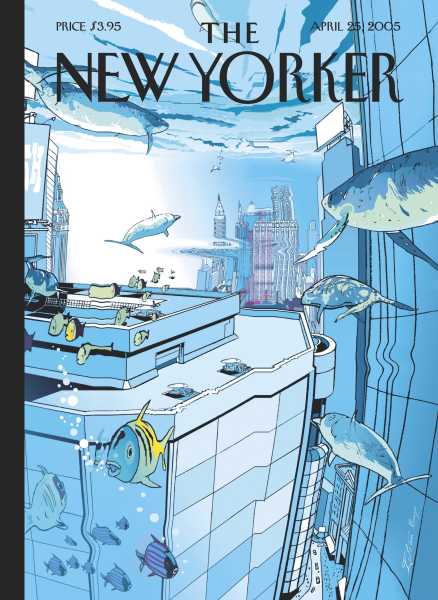 "Underwater," by Istvan Banyai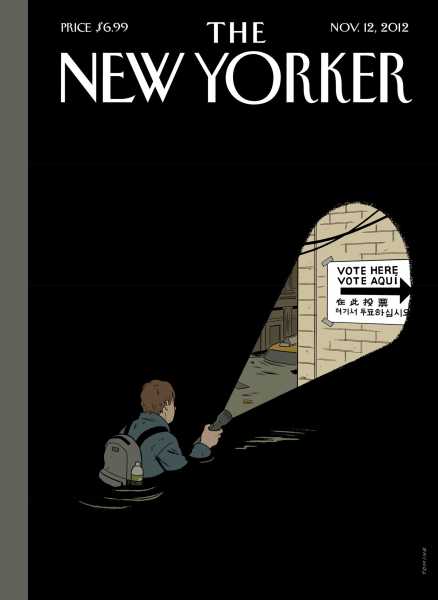 "Undeterred," by Adrian Tomine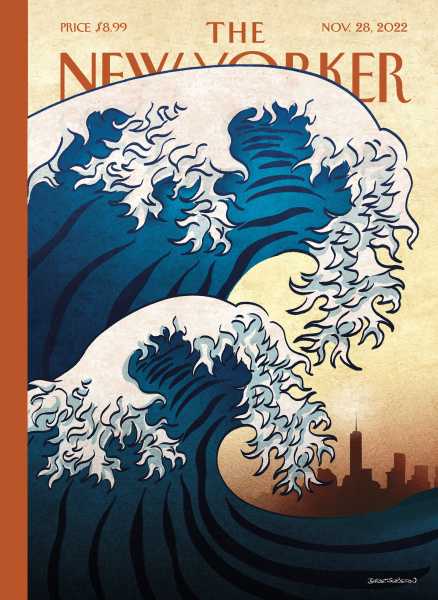 "The Future Is Here," by Birgit Schössow
Find covers, cartoons, and more at the Condé Nast Store.
Sourse: newyorker.com