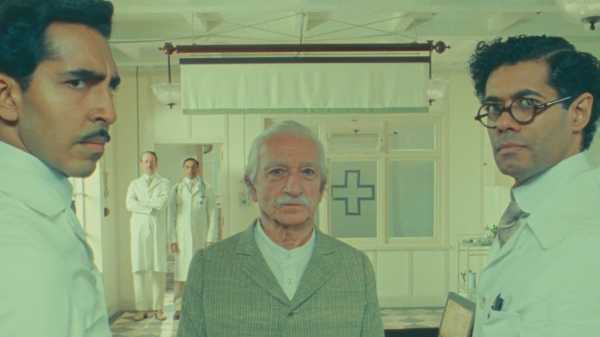 Save this storySave this storySave this storySave this story
Wes Anderson's new quartet of films, based on stories by Roald Dahl, which dropped on Netflix last week, may be brief—three are seventeen-minutes long, one runs thirty-nine—but there's nothing minor about them. They make even clearer what his features have long shown: Anderson is one of the two most original inventors of cinematic forms since the heyday of the late Jean-Luc Godard. The other is the late Iranian director Abbas Kiarostami. Where Kiarostami undermined the artifices of fiction with documentary elements, Anderson overmines fiction by overloading it with intricate artifices that nonetheless have a quasi-documentary aspect—in that they reveal the contrivances on which filmed fictions depend. Anderson's Dahl shorts go further than ever in foregrounding his conceptual work, but the results are more than just theoretical; they embody a vision of human relations, of society at large, that is properly understood to be political.
This should be no surprise, given the centrality of Dahl in Anderson's artistic development. The director's 2009 adaptation of "Fantastic Mr. Fox" is the hinge in his career, the point at which he perceived and heightened the political implications of the stories he was telling, albeit in a way of his own. He expanded Dahl's brief story of cruelty (the murderous mania of its trio of farmers, Boggis, Bunce, and Bean) to emphasize the Foxes' family life—not just their emotional conflicts but also the stylish nobility of their resistance. In effect, what nearly everyone loved about Anderson's 2014 live-action feature, "The Grand Budapest Hotel"—expressly a story of a resistance and one in which high style emerges as crucial tool in resisting Nazi oppressors—was already there in "Fantastic Mr. Fox," Anderson's first great political film. At the same time, "Fantastic Mr. Fox" also brought an aesthetic renewal: in discovering the joy of total control that stop-motion animation afforded, he learned lessons about how wild emotions could be combined with even more precisely calibrated performances, even more copiously ornamental designs, and even more aphoristically literary scripts. Since then, Anderson—with an even keener awareness of directorial power—has endowed his live-action features with ever more reflexive narrative framing devices, which make the telling of stories the subject of his stories.
Richard Ayoade in "The Rat Catcher."
That's where the four new Dahl adaptations—"The Wonderful Story of Henry Sugar" (the longest), "The Swan," "The Rat Catcher," and "Poison"—come in. Though the four films have widely varied subjects, Anderson approaches them all similarly: they are giddy cinematic experiments that take the concept of storytelling daringly literally. In all four films, the stories' characters recite Dahl's texts on camera from beginning to end (with certain modifications) while enacting the events that they describe amid dazzlingly elaborate stagecraft that reveals its own artifices and the sort of exquisitely confectionery décor and costumes that are a hallmark of Anderson's refined art. (Dahl himself comes in as a character, too, played by Ralph Fiennes.) The four stories are, essentially, dramatized audiobooks, something like music videos for literature. The characters deliver their narration into the camera, addressing viewers head on, and then, with deft timing and theatrical precision, turn their heads (or even just shift their eyes) to address one another.
Lest viewers become even briefly comfortable with the enchantments of his staging and of his actors' performances, Anderson jolts them alert with ever more audacious contrivances. In "The Wonderful Story of Henry Sugar," walls are raised and backdrops lowered into the action as if in a theatre—and the backs of stage flats and the supporting struts of stage floors remain visible. In "The Rat Catcher," the titular exterminator (Fiennes) pretends to handle invisible animals as if in pantomime. In "Henry Sugar" and "Poison," stagehands run on to hand props—some of them conspicuously fake—to the characters. In "The Swan," a makeup artist applies stage blood to a character on camera. Rear-screen projections abound—and Anderson shows the borders of the rear screen, making manifest the trickery involved.
Anderson has long mastered the lesson that Godard delivered from "Breathless" onward: that viewers can remain deeply engaged in the events of a drama even while being pulled outside of that drama by fillips of form or fourth-wall-breaking winks and nods. Here he stands that notion on its head; he never breaks the framework of classically realistic drama because he never establishes it in the first place. It is not a question of characters breaking the action to address the camera but the reverse, and, for this reason, the direct address comes off as natural and central, and the acted-out drama as strange and supplementary. Ever since "Rushmore," Anderson's work has been an ongoing reproach to the unquestioned dramatic realism of even most of the great filmmakers of the time, and these four new shorts both heighten the audacious inventiveness of his wondrous artifices and sharpen their powers of critical discernment to a stinging point.
The four short Dahl adaptations are based on stories that, like "Fantastic Mr. Fox," seethe with cruelty but also more forcefully foreground matters of justice and history. As with Martin Scorsese's recent films, the Dahl quartet goes beneath the surfaces of society to reveal disturbing truths. Anderson relies on methods of direct, candid, ultimately appalled narration to deliver—as if in his own voice—large-scale tales of empire, extraction, and appropriation, local ones of brutality and hatred and ambient horror. "Henry Sugar" is a story of wide scope. Henry (Benedict Cumberbatch) is a rich fop who becomes obsessed with a magic manual and teaches himself X-ray vision and even clairvoyance; nested within his story is a history of the manual itself—delivered by Dahl (Fiennes), by the doctor (Dev Patel) who wrote the manual, by the magician (Ben Kingsley) whose skills it details, and by Henry himself. This narrative ranges from the late nineteenth century to the nineteen-seventies, it leaps from Calcutta to London to Lausanne, and it's centered on the British Empire and a special sort of spiritual exploitation, which turns a yogi's lonely devotions into a white Englishman's easy and illicit gains.
"Poison" is also set in India—indeed, mainly in a single room there, where a British man (Cumberbatch) cruelly repays an Indian doctor (Kingsley) who saves him from the mortal bite of a poisonous snake. In "The Rat Catcher," a local reporter (Richard Ayoade) tells the story of an odd, nearly feral exterminator (Fiennes) whose activities reach beyond professional responsibility into perverse pleasure. "The Swan" is the most shocking of the four, a tale of violent, nearly deadly bullying, told retrospectively by the adult (Rupert Friend) who was that bullied child (Asa Jennings); adult and child sometimes, startlingly, appear together, and, at other times, the adult reënacts his ordeals. It's essentially a survivor's story, and, despite its bland suburban setting, its iconography of illuminated train tracks and barbed wire and its details of torture make it resemble a remembrance of the Holocaust.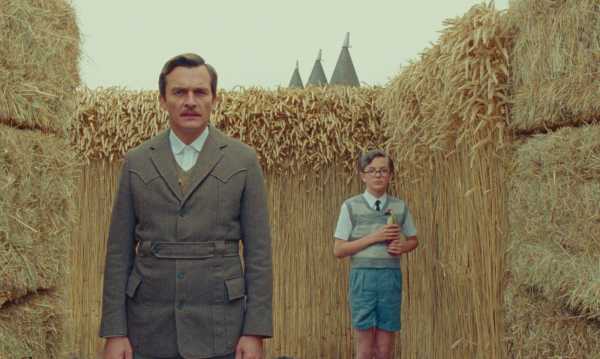 Rupert Friend and Asa Jennings in "The Swan."
Among the virtues of the age of streaming is a renewed prominence for short films. Recent brief masterworks given streaming releases include Dwayne LeBlanc's "Civic," Sophia Nahli Allison's "A Love Song for Latasha," Jay Rosenblatt's "When We Were Bullies," and Radu Jude's "The Potemkinists." Anderson's Dahl tetralogy deserves mention alongside them, but it also takes its place among classics of another venerable genre, the one-director, multi-episode feature. These include such supreme masterworks as Roberto Rossellini's "Paisan" (six tales of the Second World War in Italy and of the country's troubled reconstruction); Max Ophuls's ironically erotic and romantic Maupassant trilogy, "Le Plaisir"; and Michelangelo Antonioni's "I Vinti," a tripartite drama of disorienting cultural modernity. More recently, there have been Éric Rohmer's "Four Adventures of Reinette and Mirabelle," Nanni Moretti's "Caro Diario," Marzieh Meshkini's "The Day I Became a Woman," and Hong Sangsoo's "Oki's Movie." Though the Netflix release of Anderson's four Dahl adaptations is a wondrous bounty, they deserve screenings and a DVD compilation as the unified feature that they implicitly are. ♦
Sourse: newyorker.com