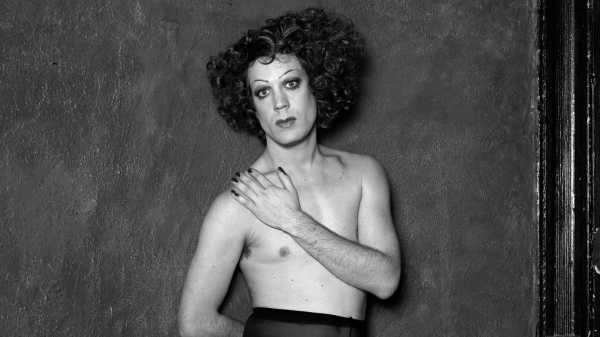 Save this storySave this storySave this storySave this story
Tony Notarberardino, a photographer from Melbourne, first arrived at the Chelsea Hotel in 1994. He was in his mid-thirties, and he had lived in Paris and London before deciding to try New York on for size. A friend who was staying at the Chelsea suggested that Notarberardino come and crash with him. "He was living with two other people in this tiny room," the photographer told me, when we spoke on the phone recently. "I was, like, 'I'm going to need my own space.' " The Chelsea, which is on West Twenty-third Street, was converted from an apartment building into a hotel in the early twentieth century, and has housed both long-term residents and temporary guests. Notarberardino thought that he would be one of the latter. Instead, "I never left," he said.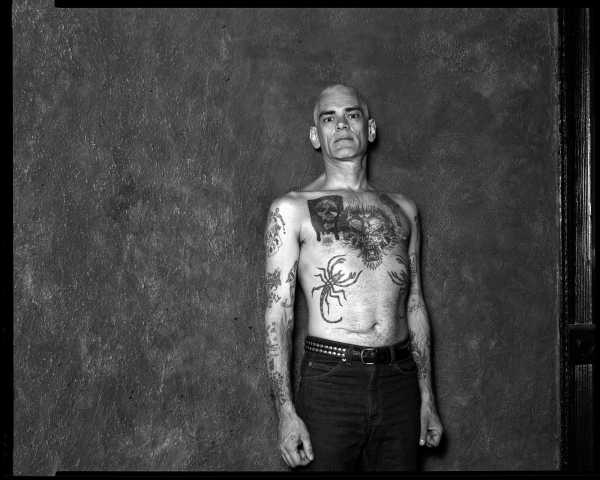 "Dee Dee Ramone, Tuesday, November 17, 1998, 1:40 A.M."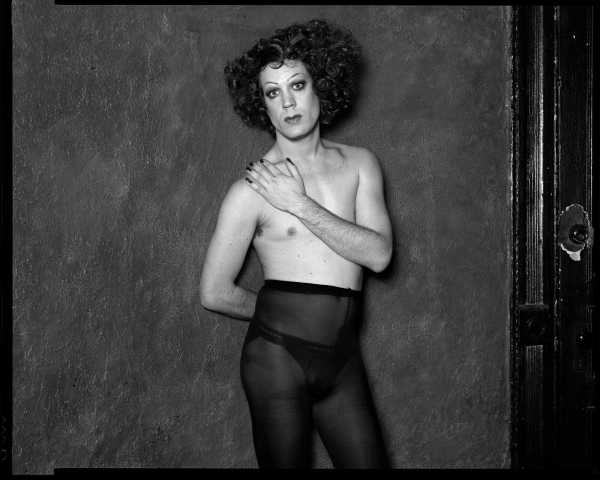 "Brandon Lee Olson, Monday, February 13, 2006, 3:45 P.M."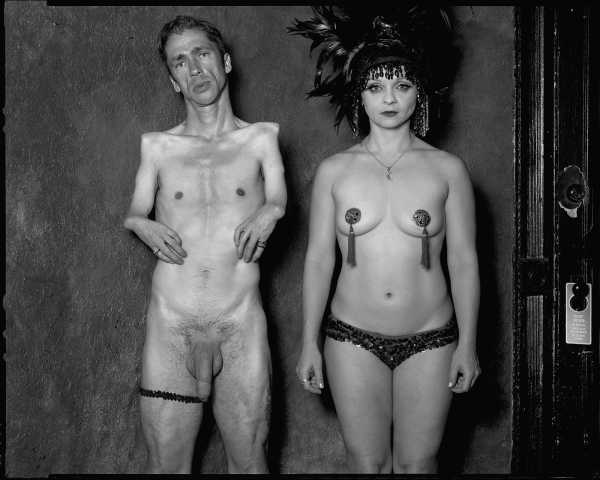 "Matt Frazier and Julie Atlas Muz, Thursday, July 29, 2010, 1:35 A.M."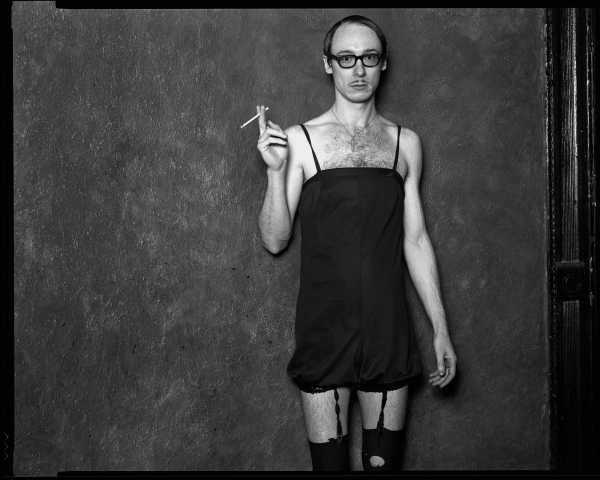 "Fancy, Sunday, April 10, 1998, 9:10 P.M."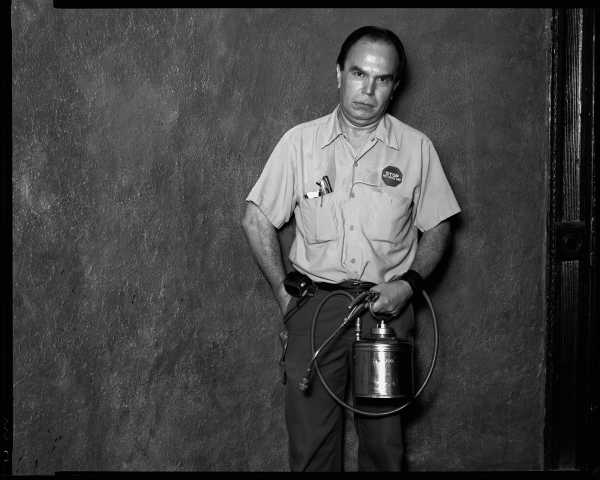 "Pest Man, Wednesday, November 5, 2008, 2:35 P.M."
For most of its history, the Chelsea has been known as a refuge for bohemians of all stripes. Its famous occupants have included Patti Smith and Robert Mapplethorpe, Dylan Thomas, Janis Joplin, Arthur C. Clarke, and, perhaps most notoriously, Sid Vicious, who was accused of murdering his girlfriend Nancy Spungen, in 1978, in Room 100. In a recent memoir, "Don't Call Me Home," Alexandra Auder—the daughter of Andy Warhol's muse Viva—recounts growing up at the Chelsea in the nineteen-eighties: "Along the halls were brown doors with brass knockers, and behind them were apartments: empty apartments, apartments with people passing through, and apartments with long-term residents who decorated their space so thoroughly that the interior bled out from the seams of their doors and into the hallways—turquoise paint, gold enamel, plants, stickers, and plastic toys." Her mother, Auder continues, would often pop over to visit neighbors such as the composer George Kleinsinger, whose room was teeming with reptiles, or the experimental-film director Shirley Clarke, whose Felix the Cat-themed apartment was decorated entirely in black and white.
When Notarberardino began living in the hotel a decade later, he was struck by the hodgepodge atmosphere, where a surprise seemingly lurked around every corner. "The Chelsea was run down, full of artists and people who couldn't afford to live anywhere else," he told me. "It was like walking into a movie, like being on the set of 'Bad Lieutenant.' " Although he was immediately drawn to the hotel's louche environment and its unconventional residents, the photographer needed three years to get up the nerve to take pictures of them. One night, in the fall of 1997, he finally took the plunge and approached an aging drag queen he saw in the hotel elevator; she agreed to sit for a portrait in his room. With this, he embarked on a series that he would spend the next two decades pursuing. "I just saw all of these amazing people," he told me. "And I couldn't not photograph them."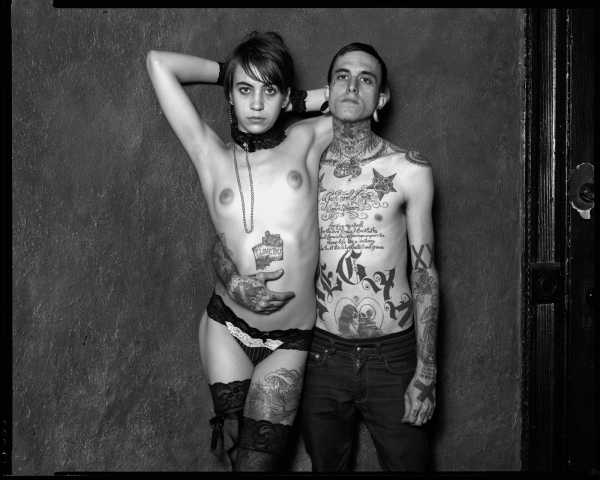 "Eve and Dallas Erl, Friday, November 13, 2009, 4:20 A.M."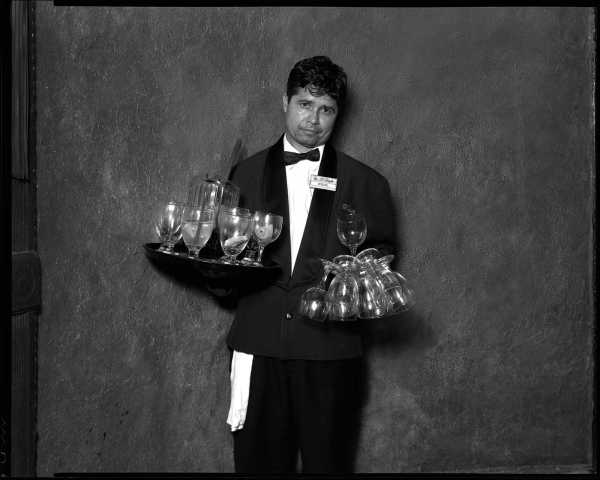 "Miguel, Wednesday, March 11, 2009, 10:15 P.M."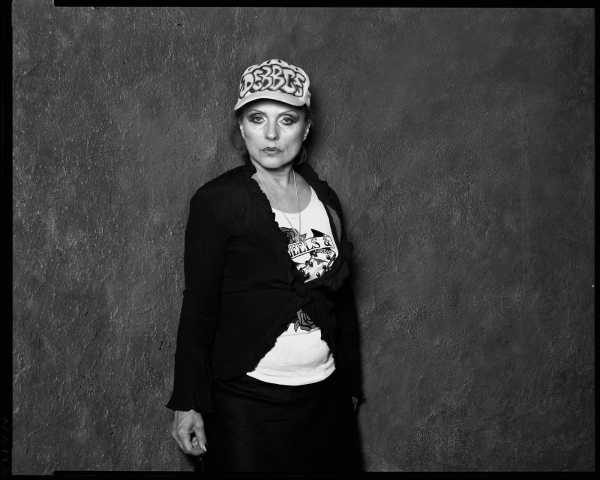 "Debbie Harry, Thursday, July 7, 2005, 2:35 P.M."
Using black-and-white film with direct flash, in an eight-by-ten format, Notarberardino captured a cross-section of the hotel's long-term tenants, as well as its employees and temporary guests. Some were celebrities—Blondie's Debbie Harry, the actor Stephen Baldwin—but most were unknowns, and over the years he photographed them all uniformly, standing against the same bare wall in his apartment. "It didn't matter if it was Sam Shepard or Sam the cleaner; it had the same importance to me," he said. There is an anthropological quality to these images, not unlike that of August Sander's photographic series of Weimar Germans, though Notarberardino's project is more particular in its aims, seeking to document not an imagined idea of the universal but, rather, participants in a specific era of New York City that was on the verge of ending.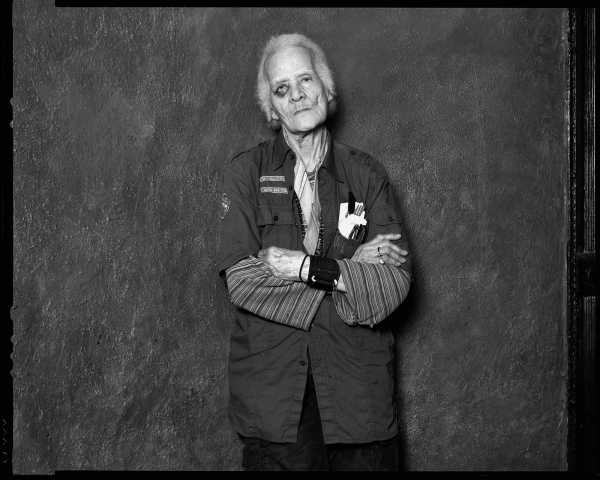 "Stormé DeLarverie, Friday, January 30, 2009, 3:15 P.M."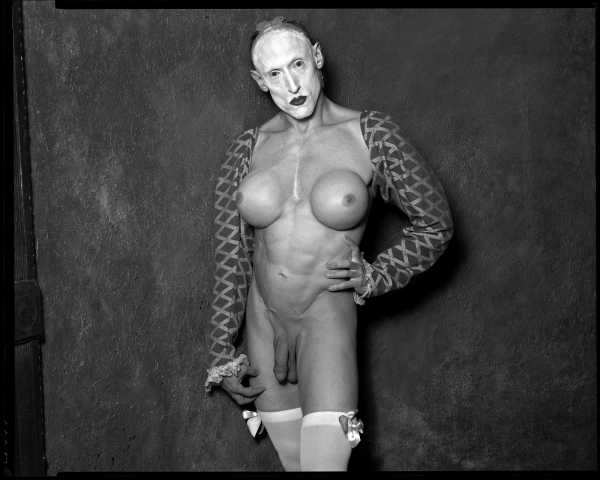 "Rose Wood, Saturday, January 29, 2005, 10:00 P.M."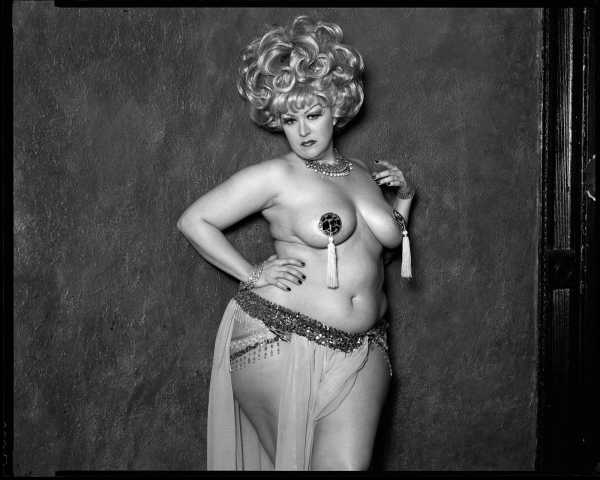 "Dirty Martini, Thursday, December 13, 2007, 11:10 P.M."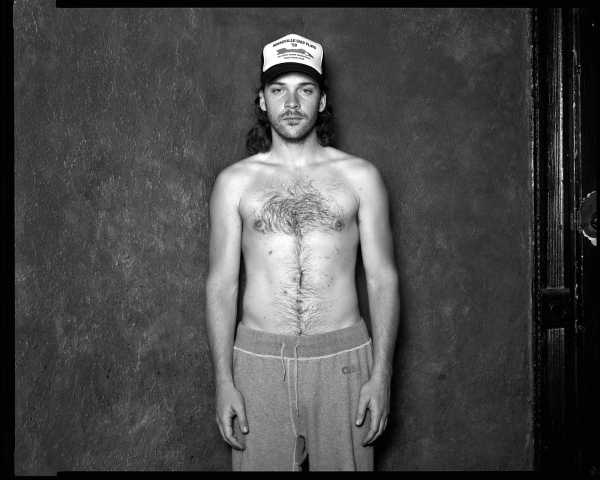 "Peter Sarsgaard, Sunday, June 13, 1999, 7:30 P.M."
Each of the images, a selection of which will be shown at ACA Galleries, in Chelsea, in March, 2024, is marked with not only a date but also the time of day at which it was taken. Often, the portrait sessions would happen at night, reflecting the after-hours existence of many of the characters to whom Notarberardino was drawn—sex workers, performers, vagrants, club kids. The party promoter Susanne Bartsch, who lived in a unit above Notarberardino, was photographed in 2007, at 11:20 P.M., posing in garters, a feathered headdress, and a lace face covering, looking not unlike a gorgeous cockatoo. ("It took me a long time to get her to take a picture," Notarberardino told me. "She always had a lot going on.") In another image, titled simply "Rodrigo Snakeman," which was taken at 3 A.M. in the year 2000, a man wears only camo pants, and a snake is wrapped around his bare torso, gleaming in velvety black-and-white. In "Bonnie," taken in 2006, at 9:30 P.M., we see an older woman smoking a cigarette. Wearing heavy makeup, a wig cap, and a revealing showgirl outfit, she makes no attempt to hide her body's age or supposed imperfections, instead staring forthrightly at the camera. There is an honesty to these pictures, despite the showmanship that many of the subjects are clearly used to. It's as if, posing in Notarberardino's apartment, they have been caught off the clock, with their guard a bit down.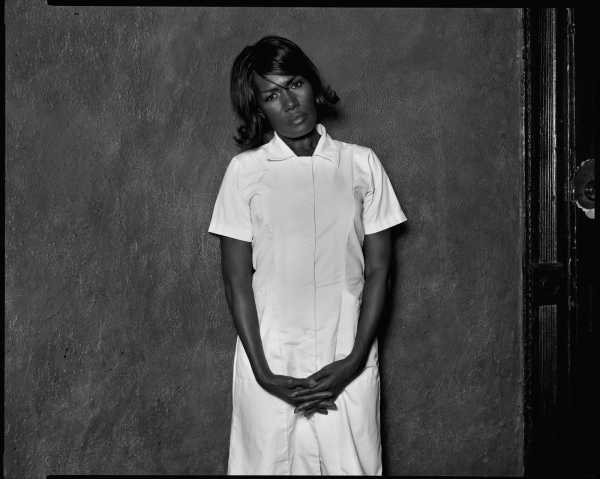 "Grace Jones, Wednesday, October 10, 2007, 4:45 A.M."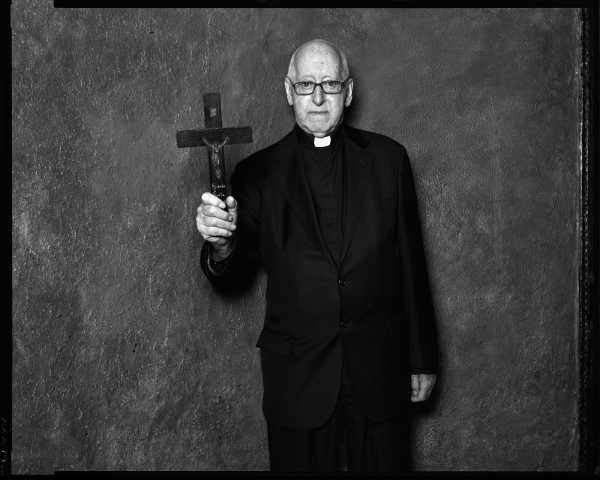 "Father Peter Jacobs, Thursday, August 9, 2007, 3:40 P.M."
In 2022, after more than a decade of renovations, the Chelsea reopened as a luxury hotel. Some long-term residents of rent-controlled units, like Notarberardino, were able to stay, after a lengthy renegotiation with the new owners. But the face of the Chelsea has changed. Its suites feature a "rainfall shower" and a "deep soaking tub," and its bar serves eighteen-dollar artisanal cocktails. "It's all different now," he told me. "It's like I'm suddenly living in a five-star hotel." The Chelsea that was shot by him for all those years, with its ragtag and colorful cast of characters, is no longer, and his body of work has become a historical document. "Now people look at these pictures, and they ask, 'Wow, these people used to live here?' " he said. "And I'm, like, 'Yeah!' "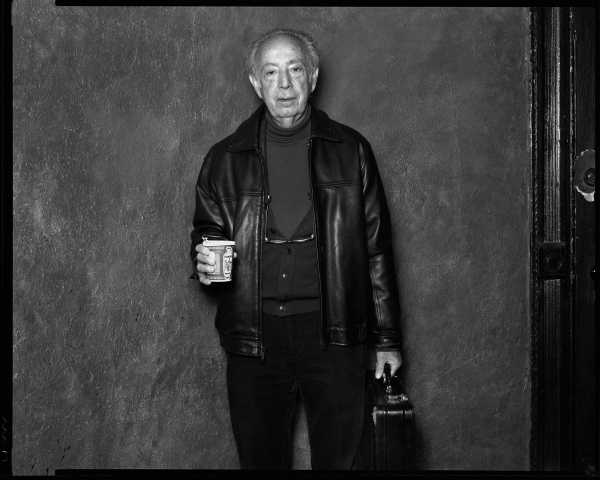 "Stanley Bard, Wednesday, November 26, 2008, 11:30 A.M."
Sourse: newyorker.com