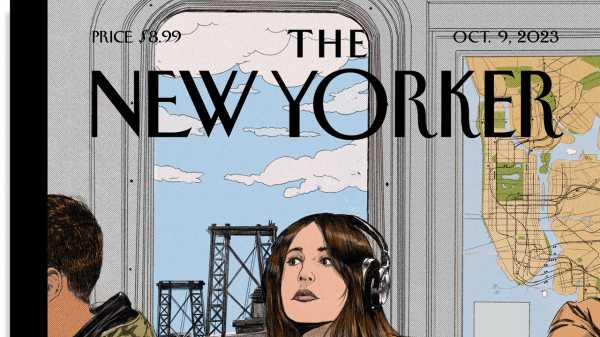 Save this storySave this storySave this storySave this story
One of the pleasures of living in the city is the proximity to so many disparate lives, a constellation of inner worlds imagined but unknown. Nicole Rifkin, an illustrator and graphic artist, spent a decade in Brooklyn; more recently, she relocated upstate. In her cover for the October 9, 2023, issue of The New Yorker, she looks back on the daily moments in city life that offer fleeting inspiration, capturing how coexistence can be a great muse. I talked to the artist about culture, community, and commitment to the act of creation.
You often turn to your own life for inspiration. Is this cover based on a personal experience?
Not really, but the woman is meant to be my friend Marisa Dabice, from the band Mannequin Pussy. She is one of my muses. I've had the great joy of watching her and her talented bandmates grow and achieve success over the years. Their music inspires me to be bold and to be comfortable with getting angry about things when I need to. It's also a great source of comfort to know that good people live good lives doing what they love. I think the way Marisa looks at the world is honest, vulnerable, and relatable. Sometimes I'd love to know what she's thinking in a certain moment, but often it's better to hear about it later, via her songwriting. I bet you there are thousands of people on the subway every day who are going home or to the studio to create something that might change your life for the better. Just like Marisa.
When you lived in Brooklyn, did you grow to love the subway?
I didn't. I am six feet five, tattooed, and a little weird. I could see the despair on people's faces when I'd squeeze on the M train at rush hour.
You are now resettled in upstate New York. What's the art scene like there?
I'm starting to feel a little more at home here in the capitol region. At first, I really missed the feeling of community, but now I see it's definitely here, too. The art scene is coming up, but you just have to be open to things being different than they were in the city. Lately, some artist friends have reintroduced me to indie comics. I'm reading Simon Hanselmann, Josh Pettinger, and Noah Van Sciver. When we moved away from the city, I was worried that my partner and I were not going to be able to see as many bands as we used to, but we've seen the Melvins and Boris play in Albany. There's also a D.I.Y. group up here called Super Dark Collective that books great bands, like my friends in Speedy Ortiz, at this cool space in Troy called No Fun. They've been really welcoming, and I hope to do some flyers for them soon.
You play music and draw, and you recently helped direct a music video, a new medium for you. What was that like?
Yes, I made a video, "The Birds Attacked My Hot-Air Balloon," for the band Pile. It was a huge creative leap for me. I'm used to a narrative taking place in a single image—or sequentially in a comic strip. For this video, I worked with other artists: the animator Nicole Amidon and the cinematographer Ryan Dight. I did the art direction; we had a lot of rotoscoped crows flying and twitching. It's good to push yourself to do something different, and I always adore working collaboratively; it's freeing. We all worked with Rick Maguire, from Pile, to make something experimental and weird. I think we were successful. It doesn't hurt that Pile is my favorite band and also, in my opinion, one of the best bands in the world right now.
For more covers about the subway, see below: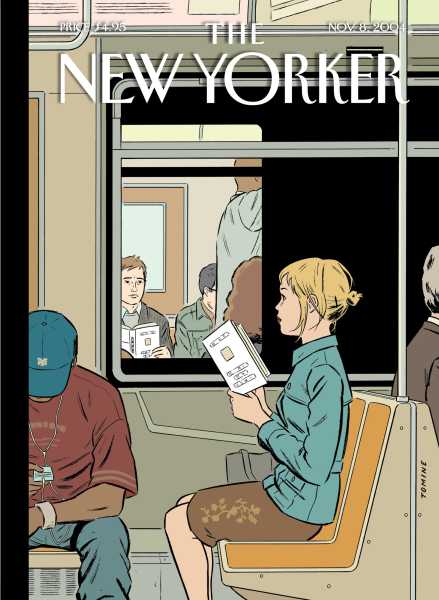 "Missed Connection," by Adrian Tomine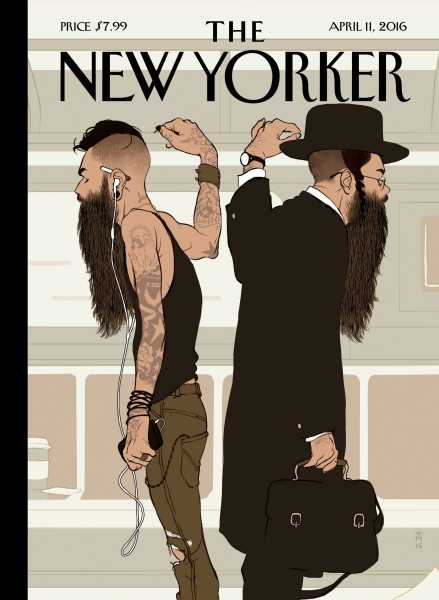 "Take the L Train," by Tomer Hanuka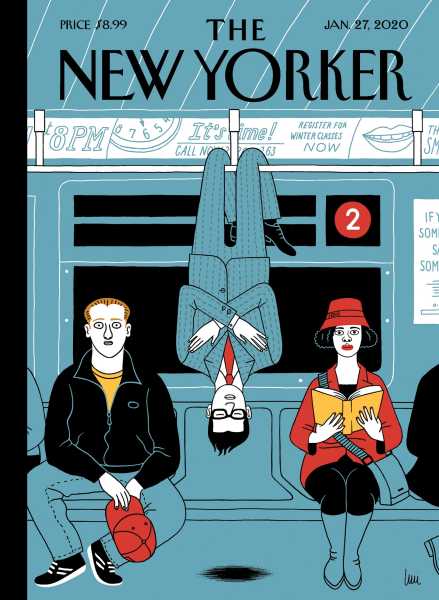 "Mindful Commuting," by Luci Gutiérrez
Find Nicole Rifkin's covers, cartoons, and more at the Condé Nast Store.
Sourse: newyorker.com