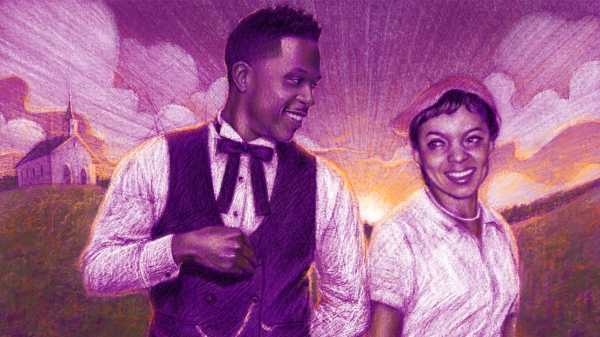 Save this storySave this storySave this storySave this story
Alex Barasch
Culture editor
You're reading the Goings On newsletter, a guide to what we're watching, listening to, and doing this week. Sign up to receive it in your in-box.
It seems fitting that John Wilson, after four years spent depicting New York in all its eccentricities, has become a hyper-local celebrity in his own right. In July, the Museum of the Moving Image heralded the return of his HBO docu-comedy, "How To with John Wilson," with an hours-long, multi-season marathon. This week, a free advance screening of the finale drew an eager crowd to a public plaza in the meatpacking district. The formula for a given episode is, by now, well established: Wilson greets viewers, in voice-over, with a mild "Hey, New York," and outlines his quest du jour before following strangers down increasingly absurd rabbit holes. The result is funny but also consistently empathetic; where Nathan Fielder, the creator of "The Rehearsal," meets his subjects' insane statements with a deadpan "Oh, O.K.," Wilson responds with an earnest "Wow." Through this lens, even tiny observations and trivial missions can become poignant. The show's pilot, which aired in 2020, begins with a pledge to help the audience master small talk and ends with Wilson, in Cancún, as an unlikely confidant to a party boy grappling with the death of a friend. It's not a spoiler to say that tonight's finale, ostensibly about tracking packages, takes a hard turn into headier territory.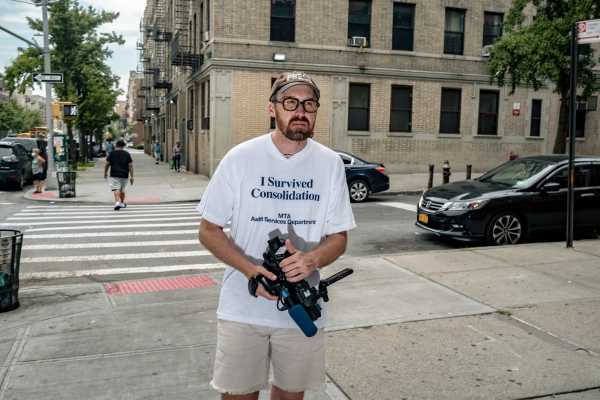 Image from "How To with John Wilson," Season 3.Photograph by Thomas Wilson / Courtesy HBO
The onset of the pandemic led to a more insular second season; the third opens out again, but it also digs deeper. Knowing that it will be the last, Wilson seems prepared to tip his hand both technically and emotionally. If we still don't see much of the man behind the camera, we do learn about his insecurities, his motivations, and how far he's prepared to go for a joke (or, in the case of one elaborate stunt involving a malfunctioning toilet, a tax credit). The penultimate episode, "How to Watch Birds," offers concrete revelations about how certain too-good-to-be-true shots have been constructed. But the most telling line comes early on, when a birder explains her own philosophy for surveying the mundane: "If we don't happen to see much, just go ahead and go 'wow' anyway, and train yourself to be amazed at what's here right now."
Spotlight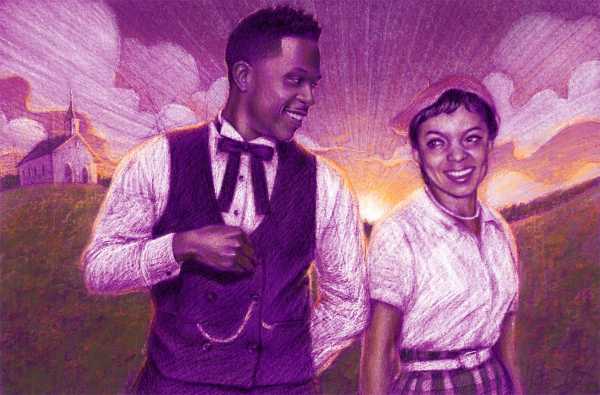 Illustration by Bernardo RodriguezBroadway
Leslie Odom, Jr., has loved the Ossie Davis play "Purlie Victorious," from 1961, since Odom began using its monologues for auditions; now, for his first nonmusical Broadway role, he stars in its long-in-coming revival, opposite the meteoric—and two-time Tony-nominated—Kara Young. In "Hamilton," Odom played Aaron Burr, a man perpetually kept outside the room where policy was made, but in this comedy he plays a man making change without asking permission, a quick-witted preacher rewriting the unrighteous bargains of the Jim Crow South.—Helen Shaw (Music Box Theatre; previews begin Sept. 7.)

About Town
Classical
Before Tom and Jerry, there were the comic-strip stars Krazy and Ignatz. At a free picnic concert, the American Symphony Orchestra plays John Alden Carpenter's "Krazy Kat: A Jazz Pantomime," evoking the lovelorn feline and murderous mouse as they cavort through a score of ingenuous strings and slapstick horns. Reviewing the first performance, for Vanity Fair, in 1922, Deems Taylor wrote that he had "realized a little more clearly what 'American' means." For Leon Botstein, the A.S.O.'s music director, "American" also means George Antheil's prancing "Jazz Symphony" and the moody, teasing "Music for Small Orchestra," by Ruth Crawford Seeger. The nineteen-twenties program, which includes additional pieces by Florence Price and by Aaron Copland, repeats at the Kupferberg Center for the Arts on Sept. 10.—Fergus McIntosh (Bryant Park; Sept. 7.)
Art Pop
The singer-songwriter Beck and the French indie-pop band Phoenix make an intriguing pair of defining art-pop acts. In 1994, Beck broke through with the twangy "Loser," a folk-rap aberration that hinted at an experimental nature. In the years since, he expanded beyond hip-hop and alt-rock sampling, into mutations of funk rock, folk rock, R. & B., and trip-hop, with a career that culminated in a 2015 Grammy for Album of the Year. Phoenix, meanwhile, trafficked in a particularly beaming kind of pop rock throughout the two-thousands, peaking, in 2009, with the colorful "Wolfgang Amadeus Phoenix." After a detour into Italo disco, the band's most recent album, "Alpha Zulu," returns to familiar Phoenix delights: floating, lite yet sophisticated fun.—Sheldon Pearce (Madison Square Garden; Sept. 9.)
Dance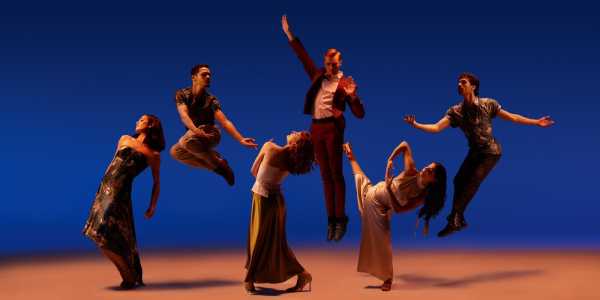 New York Theatre Ballet (pictured) also performs in the Kaatsbaan Fall Festival.Photograph by Rachel Neville
The Kaatsbaan Fall Festival, in Tivoli, New York, rolls out in the course of three weekends. Its opening (Sept. 9-10) brings a revival of the English choreographer Kenneth MacMillan's "Ballade," a work last seen in 1972, which tracks the shifting attractions among three men and one woman, performed by a pickup group that includes two dancers from the Joffrey Ballet. On the second weekend (Sept. 22-23), the New York-based contemporary-dance company kNoname Artist performs a new work by its artistic director, Roderick George: "The Missing Fruit," in which hooded figures, collapsing bodies, and voices evoke traumas surrounding issues of race and class in America.—Marina Harss
Broadway
Sandy Rustin wrote her new Broadway sex farce, "The Cottage," to seem like a throwback—and the director, Jason Alexander, asks his heavy-hitting cast to use hammy British accents and to smoke dozens of cigarettes, accordingly—but her script lacks the old genre's hacky but sturdy boulevardier bones. The first act reveals too much: Beau (Eric McCormack) and Sylvia (Laura Bell Bundy) jilt spouses (Lilli Cooper and Alex Moffat) who are themselves entangled; the second act mainly repeats this information. Rustin honed her tools on a much performed stage adaptation of "Clue," but here she's the murderer—it was the writing that did it, in the living room, using unwieldy exposition to hammer the jokes to death.—Helen Shaw (Hayes; through Oct. 29.)
Television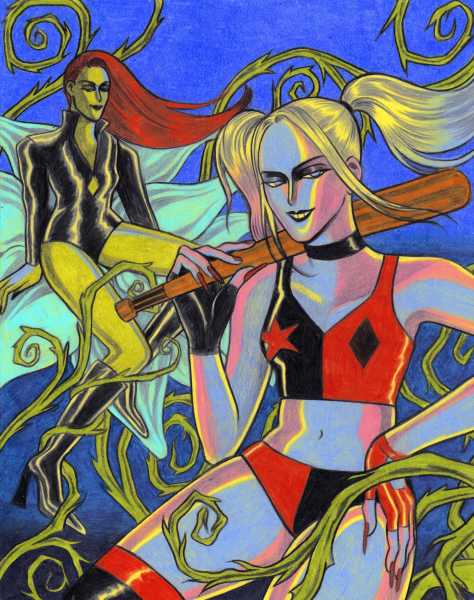 "Harley Quinn."
Illustration by Anna Degnbol
The Max animated series "Harley Quinn" is a pointedly buoyant riff on a comics franchise that's defined by its shadows. When Harley Quinn (voiced by Kaley Cuoco) dumps her boyfriend, the Joker (Alan Tudyk), he's quick to spread the narrative that she's a "crazy bitch"; never mind, she's out to earn her own fame as one of Gotham's premier scoundrels. The most ambitious episodes of the show, now in its fourth season, draw from Harley's background in psychiatry, and the intricate plotting extends to the playfully dirty but heartfelt romance between Harley and Ivy (Lake Bell). "Harley Quinn," potty-mouthed and dense with jokes, is a reminder that Gotham has always been a playground, and that its streets aren't just for facing off against thugs—they're for cartwheels, too.—Inkoo Kang (Reviewed in our issue of 8/14/23.)
Movies
The Senegalese director Ousmane Sembène's film "Black Girl," from 1966, was the first feature by a sub-Saharan African director to earn international acclaim, and his work—which confronted European imperialism and homegrown misrule—was at the forefront of world cinema throughout his career. Film Forum commemorates the centenary of Sembène's birth (he died in 2007) with a retrospective of his films (Sept. 8-21), including the historical drama "Ceddo," from 1977. It's centered on the king of a predominantly Muslim village—harboring a white European slave trader and a missionary—in which an imam usurps power. When non-Muslims, fearing forced conversions, kidnap the king's daughter, civil war looms; the struggles within and between the locale's factions reach a nearly Shakespearean pitch of dialectical fervor.—Richard Brody

Pick Three
The staff writer Doreen St. Félix shares her current obsessions.
1. A long film: Ever since Chantal Akerman's "Jeanne Dielman, 23 quai du Commerce, 1080 Bruxelles" was recognized by Sight and Sound as the best film of all time, I've been seeking out comparably lengthy films to watch. I like how the viewing experience becomes physical: my attention is tested, the clouds drift, I begin to starve. Late summer is the right time to have one's afternoon eaten up by "A Brighter Summer Day," by Edward Yang, a singular and transcendent period piece, set in nineteen-sixties Taiwan, about a teen-age boy whose life is destabilized by a murder.
2. A long bike ride: I grew up in Canarsie, Brooklyn, surrounded by the overgrown ghosts of the Pennsylvania Avenue and Fountain Avenue landfills, which once operated on two peninsulas in Jamaica Bay. The area, over four hundred acres, had been impenetrable until 2019, when the city opened Shirley Chisholm State Park. The bike trail isn't too long—ten miles or so, with gorgeous views of the bay, New York Harbor, even the Empire State Building—but factor in travel there and back and you will have had quite the journey.
Art work by Ellen Bradshaw
3. A long night: Ellen Bradshaw makes oil paintings of the city's transient elements—bridges, crosswalks, store façades. In her paintings, the city seems suspended in a time when it was less corporatized, when it was more hospitable to the hungers of nighttime flâneurs. Check out her scenes, on view in a solo show called "Manhattan: Dusk to Dawn," at the Pleiades gallery, in Chelsea, through Sept. 30.
P.S. Good stuff on the Internet:
The return of Bookforum

"The Secret to Selling Illegal Weed in New York? Chips That Taste Like Tacos"

Rian Johnson's "Poker Face" pilot script
Sourse: newyorker.com