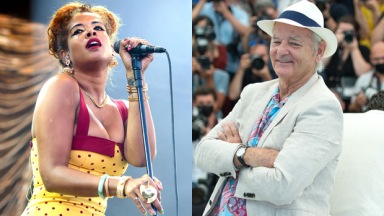 View gallery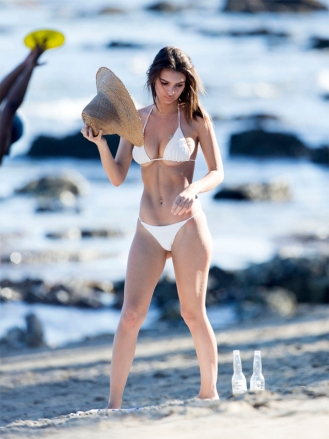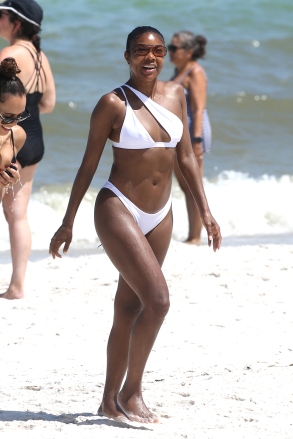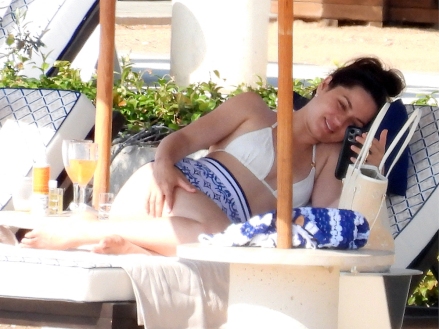 Image Credit: (Photo: Danny Payne/Marechal Aurore/ABACA/Shutterstock)
Bill Murray's reported girlfriend, Kelis, is bringing all the thirst traps to the yard. The "Milkshake" singer, 43, promoted her Bounty & Full Natural Glow Body Butter via a sexy Instagram video in which she modeled a bikini as she soaked up the sun. The Thursday, June 15 post showed Kelis lounging on a pool chair and showing off her stunning figure in a high-waisted, multi-colored bikini. The camera traveled from her legs upward, making sure to showcase the illumination provided by her $55 lotion.
View this post on Instagram
Kelis' comment section was immediately filled with comments about Bill Murray, 72, whom she was linked to on June 8. One fan hypothesized that the Ghostbusters star filmed the sultry clip. "I attribute all current and future camerawork to one Bill Murray, until further notice," they wrote. "That's that Ghostbusters glow," another joked. A third person warned Kelis to not "let Bill see" the beautiful footage of her. However, multiple other fans told people to leave Kelis and her personal life alone.
View Related Gallery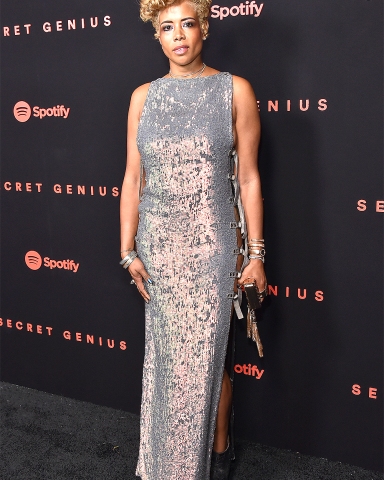 The Secret Genius Awards are designed to celebrate people within the songwriting community that contribute to the creative work behind some of the most streamed songs on Spotify held at the Vibiana Cathedral. 01 Nov 2017 Pictured: Kelis. Photo credit: O'Connor/AFF-USA.com / MEGA TheMegaAgency.com +1 888 505 6342 (Mega Agency TagID: MEGA109572_011.jpg) [Photo via Mega Agency]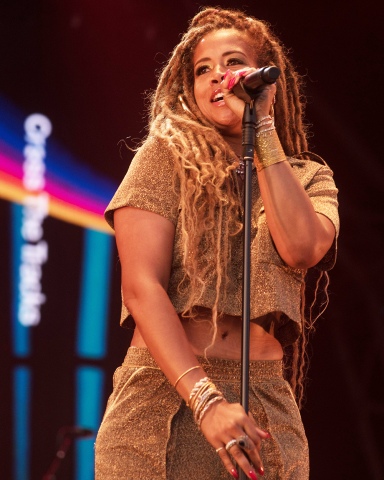 Kelis, Kelis Rogers Cross The Tracks festival, London, UK – 28 May 2023
Romance speculation between the mother of three and actor began after The U.S Sun reported that Bill was spotted hanging out backstage at Kelis' London show in early June and that he has watched her before. Furthermore, the outlet claimed a source informed them that the unlikely couple has been "getting close for a while."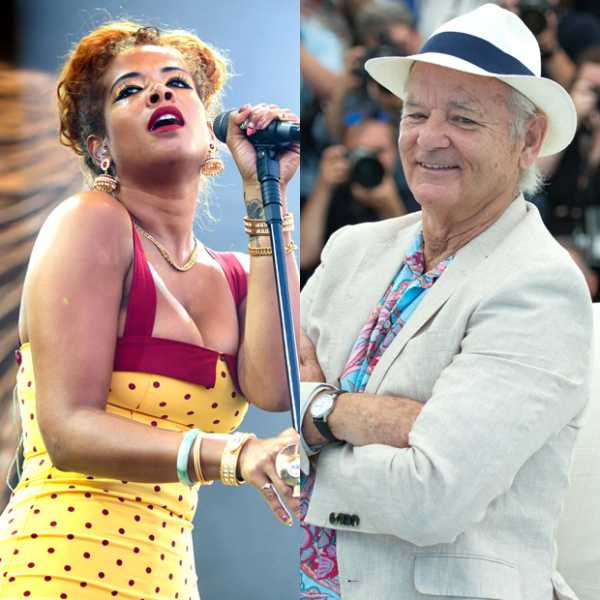 Singer Kelis and actor Bill Murray were linked for the first time in early June 2023 (Photo: Danny Payne/Marechal Aurore/ABACA/Shutterstock)
"They've met up in the States before which got people in the industry talking, and now are meeting up in London while they're both here," the insider continued. "They've clearly hit it off. They were both seen at the same hotel, and he's been to watch her perform several times before he went to Mighty Hoopla [music festival]. But they've also both shared relatively recent bereavements and have that common bond between them. Whatever it is that has brought them together, and however unlikely it seems, they are both single and are having fun despite the fairly big age gap."
Kelis shrugged off romance reports after a fan asked her to address them in the comment section of a sizzling bikini snap she shared on June 10. "Ma'am would you care to address these Bill Murray allegations?!? Cuz damn! What he doing with all that?!?" the fan eagerly asked. Kelis replied, "Lol no babe, I wouldn't bother at all". Bill has not publicly addressed the dating speculation, either.
Kelis lost her second husband, Mike Mora, last year to stomach cancer. Meanwhile, Bill has been married twice. He divorced his second wife, Jennifer Butler, in 2008.
Click to Subscribe to Get Our Free HollywoodLife Daily Newsletter to get the hottest celeb news.
Sourse: hollywoodlife.com