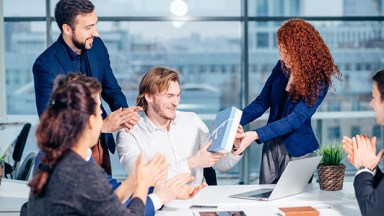 Image Credit: Adobe Stock
If you purchase an independently reviewed product or service through a link on our website, we may receive an affiliate commission. Learn more about our policies and reviews.
The search for that ideal token of appreciation is akin to an adventurous treasure hunt. It's an exploration through a landscape populated by everything from everyday delights to once-in-a-lifetime splurges. But the good news? We've done the legwork for you.
Whether your boss is the type to savor a well-brewed cup of tea or the sort who treasures high-tech gadgets, our guide aims to captivate. The curated list you're about to delve into is designed with meticulous care. Each gift selection embodies an aspect of sophistication or innovation, mirroring the traits often admired in a leader.
We've captured the essence of both ends of the spectrum. From petite yet luxurious tokens that bring everyday pleasure to grander offerings that epitomize opulence, we've got your upcoming holiday season covered.
1. Improve Your Boss's Morning Commute With Pura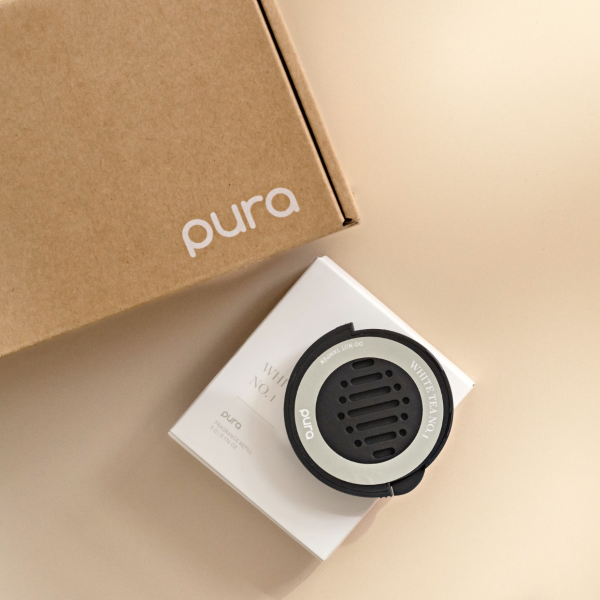 In the throes of back-to-back meetings and deadlines, who doesn't long for a brief escape? As responsibilities and tasks stack up, those small comforts often become unsung heroes. Pura's Car Diffuser, laden with smart features, emerges as a quintessential pocket-sized luxury.
Link it to your smartphone, and watch as your car transforms into an aromatic sanctuary. The diffusion mechanism disperses a balanced, consistent fragrance that lingers without overwhelming, a mark of premium quality. Think of it as a portable retreat, accessible at the mere touch of a button. This diffuser offers a potent counterpoint to stress, with a sophistication that's in tune with even the most bougie of bosses.
For bosses who navigate a busy lifestyle yet long for those stolen moments of serenity, this gadget morphs their car into a private haven where the chaos of the workday can briefly fade away.
2. Give Them Something Personal With Marleylilly's Monogrammed Gifts
In an era of mass production and fast fashion, the allure of the personalized gift cannot be underestimated. Monogramming takes an ordinary object and imprints upon it a layer of individuality, adding a flourish that transcends mere utility.
The appeal of a monogrammed shirt, bag, or pajama set lies not just in its visual charm but in its emotional resonance. It becomes a meaningful keepsake, chosen with intentionality. That's why monogrammed gifts from Marleylilly are such a special option.
By offering a vivid array of patterns and hues — from the sassy energy of leopard print to the quiet elegance of charcoal — they go beyond the monochrome monotony that often plagues personalized items.
These gifts aren't just another piece of clothing. They offer an expressive canvas that fuses form with flair. Whether adding zest to a weekend getaway bag or lending sophistication to sleepwear, these monogrammed offerings fit neatly into our guide's ethos. For bosses with a penchant for personalized luxuries, be they modest or extravagant, these pieces become much more than a wardrobe addition. They become a statement.
3. Turn Any Room Into a Spa With Mito Red Light
Red light therapy has grown from a whispered secret among wellness enthusiasts to a bona fide trend in the realm of self-care. Mito Red Light's devices take this a step further, offering more than a one-size-fits-all solution. Mito Red Light offers therapeutic options that you can give your boss so that they can access red light therapy at home.
By leveraging dual-chip technology and a multi-wavelength design, this device spans a spectrum of eleven modes, ranging from red to near-infrared. Whether it's for muscle relief after a long gym session or skin rejuvenation to combat the effects of stress, this machine offers a bespoke experience. It's like having a personal wellness spa that can be summoned at the touch of a button.
For bosses who dabble in wellness or are committed self-improvement enthusiasts, this device lies at the intersection of small luxuries and lavish indulgences. It offers a holistic approach to well-being that any boss committed to personal betterment would find appealing.
4. The One-Stop Shop for Beauty Bliss at Avenue B
Navigating the realm of skincare serums, exotic shampoos, and avant-garde makeup can sometimes feel like wandering through a never-ending maze. But with Avenue B's online store, that experience is transformed into a leisurely stroll through a well-organized, vibrant marketplace. It's akin to having a personal beauty consultant at your fingertips.
User-friendly navigation combines with built-in guidance, streamlining your search for the ideal products. Let's not overlook the breadth and quality of the offerings, either. Avenue B offers curated selections that bring the promise of both efficacy and indulgence.
Such an array of quality, coupled with affordability, suits the tastes of a diverse range of bosses. Those with a penchant for luxurious skincare will find much to love, while others may be drawn to the latest in organic cosmetics. The diverse range allows for gifts of both small luxuries, such as single high-quality lipstick, or more lavish indulgences, like a comprehensive skincare set.
5. Dazzle and Shine on Any Budget With Daniel's Jewelers
In an era that often prizes the new and the now, Daniel's Jewelers provides a soothing counterpoint with its emphasis on durability and timeless elegance. Giving your boss jewelry can be a tall order because you want to choose a high-quality piece that compliments their luxurious lifestyle without breaking the bank.
The credit jewelers at Daniel's Jewelers have a payment plan for every budget, so you can gift your boss a piece of jewelry that doesn't merely shine but also tells a story … And that's the story of craftsmanship honed over 70 years and a dedication to enduring quality.
Each piece, crafted to perfection, could serve as an heirloom, passed down through generations. It's the epitome of a lavish indulgence, capturing the essence of something both valuable and meaningful. For bosses who have a taste for the elegant and the eternal, this is a gift that not only dazzles but also resonates on a deeper, more personal level.
6. Function Meets Design in Tumble's Pet-Friendly, Spill-Proof Rugs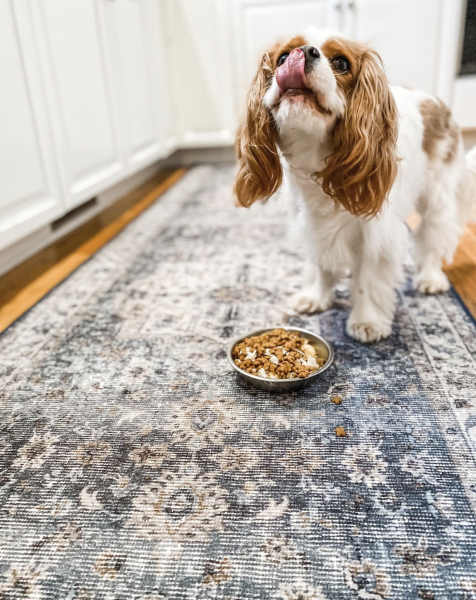 A rug isn't just a rug. It's an extension of personal style, a statement piece that ties a room together. But what if it could be more? What if it could also be a fortress against the everyday calamities of spills, pet messes, and the enthusiastic artistry of toddlers? Tumble's washable rugs are the perfect office decor for the boss who loves to be hands-on … and who maybe allows a dog-friendly office.
The unique designs of Tumble's rugs, each a work of hand-illustrated art, offer an aesthetic appeal that's hard to resist. The added features — machine washability, spill-proof technology, and kid and pet compatibility — transform these rugs from mere decorative items to functional centerpieces.
If your boss values a space where aesthetics coexist with practicality, this is an ideal gift. Whether in the office or at home, a rug from Tumble merges the best of both worlds.
7. Tea Time, Anytime With Sips by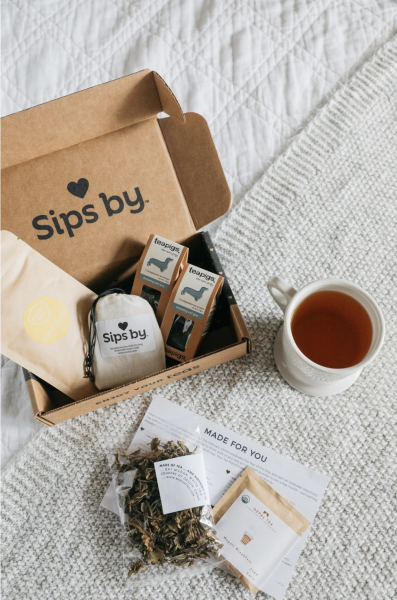 Tea brings with it a legacy of sophistication and ritual. Sips by's deluxe tea gifts give a nod to this heritage by offering a panorama of choices that extend far beyond the ordinary. The sets contain a carefully curated selection, making sure to include varieties that cater to multiple preferences, from floral notes to smoky undertones.
Whether your boss is a beverage novice seeking new flavors or a seasoned tea connoisseur, there's something for every palate. These sets offer a pause — a moment of calm sophistication amidst the hustle and bustle of corporate life. If your boss values moments of peace or enjoys the nuanced flavors of high-quality brews, this gift fits right in with their day.
8. Time Is Money, But MVMT Watches Are Priceless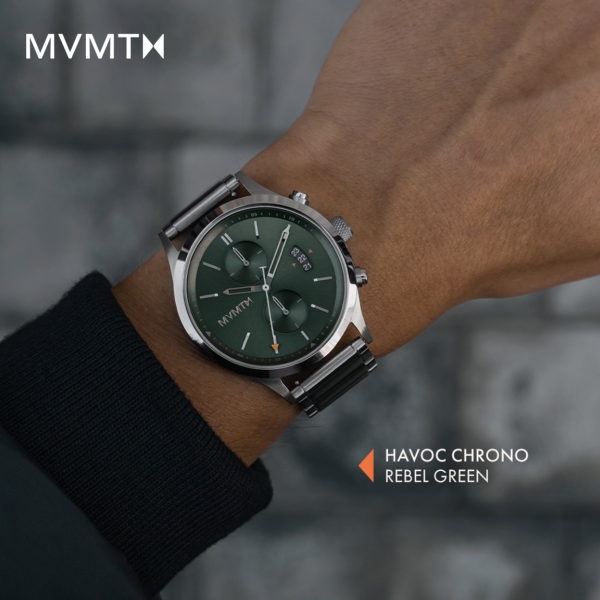 Timepieces, they say, are reflections of one's personality. MVMT's men's watches are designed with this adage in mind, marrying form with function in a seamless dance. Each watch is engineered for accuracy, built to last, and imbued with a unique aesthetic — a certain x-factor — that makes it more than just a time-keeping device. It's a statement, a symbol of punctuality blended with panache.
This aligns exceptionally well with bosses who navigate a complex blend of schedules, deadlines, and social engagements. It's a gift that whispers elegance yet shouts utility. Whether your boss is a high-flying executive who can't afford to lose a second or someone who appreciates the finer things while on the move, this watch provides both utility and an opulent touch.
9. Give Their Dog the Gift of Gourmet With A Pup Above
When we talk about luxury and indulgence, why should our four-legged companions be left out? A Pup Above's human grade dog food brings to the table what many pet owners have been yearning for — a culinary experience for dogs that rivals the family dinner.
With scrumptious ingredients like antibiotic-free protein, the kind of nutritious bone broth you'd find in Grandma's kitchen, and fresh, non-GMO veggies, this dog food transcends the usual kibble. For bosses who consider their pets to be extensions of the family, this food sets a new benchmark in pet care and nutrition.
10. Give the Gift of Comfort With Copper Fit
Movement is essential, whether it's dashing from one meeting to another or enjoying a weekend game of golf. Yet, muscular strains and joint aches are the uninvited guests that often come with an active lifestyle. Copper Fit addresses this concern head-on with their range of joint and muscle supports.
Created from cutting-edge materials, these supports aim to enhance overall physical performance. Durability combines with lightweight composition to make for a wearable experience that doesn't feel like a hindrance. If your boss doesn't let physical limitations dictate the day's agenda, this gift says you understand and appreciate their commitment to health and wellness.
11. Blissful Botanicals From Herb & Root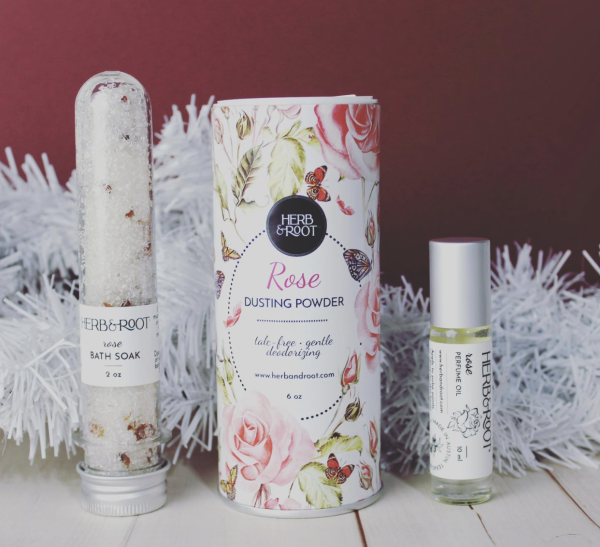 In today's world, where synthetic products often reign supreme, Herb & Root offers a refreshing divergence. This line of products features perfume oils, body oils, massage oils, and even dusting powders that feel like a resplendent celebration of nature. Crafted with rigorous vegan and cruelty-free standards, every bottle is a miniature Eden of deliciously scented goodness.
The sensory experience is not just luxurious but conscientiously so. If your boss leans towards a lifestyle that's conscious of nature and still brimming with quality, here's a gift that echoes their values while offering a touch of opulence.
12. Walk and Talk With WalkingPad
In a professional setting where sitting is practically a job requirement, WalkingPad's foldable walking treadmill serves as a groundbreaking counterpoint. Engineered to be unobtrusive, its compact design allows it to integrate seamlessly into any office. But don't let its size fool you — it's replete with thoughtful features like an EVA protective layer that safeguards your ankles during those brisk walks or runs.
The savvy design ensures it contributes to rather than detracts from office aesthetics. For the multitasking boss who's as committed to personal well-being as to spreadsheets and presentations, this gift serves as an emblem of balance — merging work and wellness into a unified experience. It's both an innovative solution and a luxurious addition to daily life, and your boss will no doubt appreciate the practicality and functionality of this gift.
13. Rest Assured With Infinity Pillow
Travel, whether for business or leisure, can be physically taxing. Infinity Pillow travel pillow goes beyond mere cushioning to offer thermo-regulating features that adapt to your body temperature.
It's designed to maintain a comfortable temperature, whether you're catching a quick office nap or enduring a red-eye flight. Engineered to bring tranquility to both your neck and mind, this is everyday luxury at its finest. For bosses who spend as much time in transit as in the boardroom, this travel pillow can be a necessity they never knew they needed that improves their life so much, it's elevated to the realm of luxury.
Get to Gifting
Each item in this guide aims to serve a specific need or desire while embodying a shared commitment to quality and thoughtfulness. Whether your boss is a work-from-home aficionado, a globe-trotting executive, or an advocate for sustainable living, there's something here that will speak to their unique preferences. Just remember — give your boss the perfect gift before they make the final decision on your yearly bonus …
Sourse: hollywoodlife.com