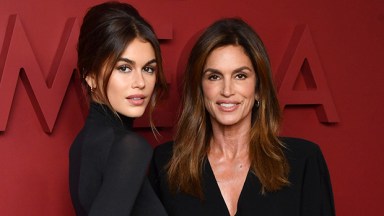 Image Credit: Stephen Lovekin/Shutterstock
Cindy Crawford and Kaia Gerber proved once again that they are style icons by wearing coordinating outfits to an event recently in New York City. The mother-daughter duo attended Planet Omega's Fashion Panel and Cocktail Party on Tuesday night, November 14, in gorgeous black outfits. Cindy, 57, wore a midi dress with a V neckline and puffy sleeves. The famous supermodel, who is an ambassador for Planet Omega, also rocked a pair of black boots and carried a matching clutch purse.
Kaia, meanwhile, had on a turtleneck bodysuit with a pleated miniskirt and tights. The young model completed her look with a pair of black heels, a gold bracelet, and silver earrings. Kaia put her hair up in a neat bun, unlike her mother, who wore her brown locks down for the night out. Both stars had on gold Omega watches to support the luxury brand at the event.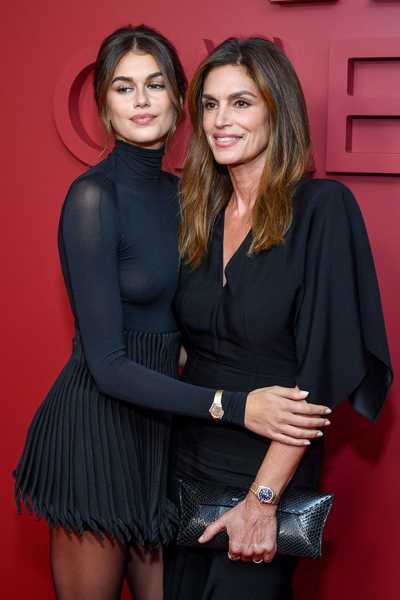 Kaia Gerber and Cindy Crawford at Planet Omega's Planet Omega Fashion Panel and Cocktail Party (Photo: Erik Pendzich/Shutterstock)
Cindy shares her daughter with husband Rande Gerber, an American businessman and former model. Kaia followed in her mom's footsteps by modeling starting at the age of 10. In 2017, Kaia told Teen Vogue that she chose to become a model and wasn't forced into doing the career that made her mother famous. "It's fun for me, so it doesn't feel like work. I choose to do it," she said.
Cindy has been a huge supporter of Kaia's modeling career, which is something the young star appreciates. "She has always been my hero and my role model because of the way she treats people and the lens that she sees the world through, and that's something for which I'm beyond grateful," Kaia said about her mother in a 2019 essay for Vogue, before noting how Cindy helped her prepare to be a model.
"From my mother I had the kind of knowledge going into it that most girls don't get," she said. "Of course, many things can only be learned from firsthand experience, but I felt secure knowing the path I was about to take. Also, most of these early jobs included members of my family or were shot by people who were far from strangers. I felt safe and protected: That was the most important thing."
Kaia's brother, Presley Gerber, 24, has also dipped his toes into the modeling world. After he made his runway debut at the Moschino Resort show in 2016, Presley admitted that he wasn't expecting to feel so at home being a model. "Honestly, I have enjoyed [the fashion industry] a lot more than expected," he told Vogue at the time. "I think I just didn't feel that I had enough experience in the fashion industry before, but now I believe I'm ready."
View Related Gallery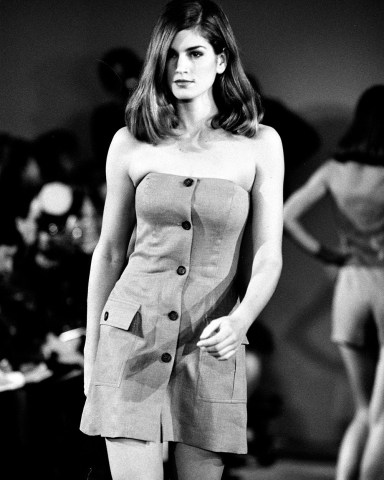 Model Cindy Crawford Michael Kors Spring 1991 Sportswear Collection Fashion Show, New York – 31 Oct 1990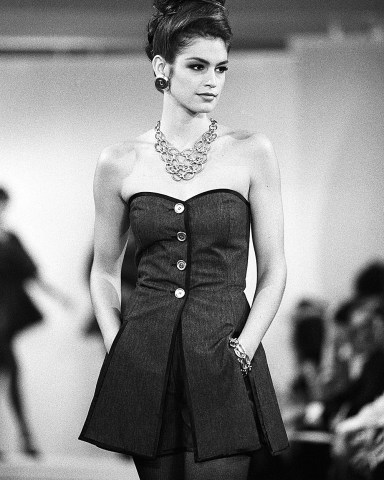 Cindy Crawford on the runway during the Donna Karan fall 1992 ready to wear show. Donna Karan Spring 1991 RTW, New York
Sourse: hollywoodlife.com