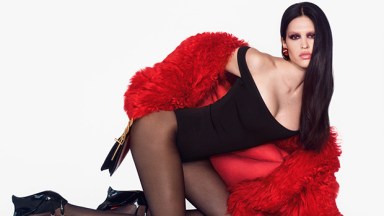 Image Credit: Ilya Lipkin
Amelia Gray Hamlin is continuing to make a name for herself in the modeling world. The 22-year-old daughter of Lisa Rinna and Harry Hamlin covered the Fall/Winter 2023 volume 10 issue of HommeGirls that came out October 31 and she looked amazing while showing a number of fashion looks. For the cover photo, Amelia wore white overalls and matching baggy pants with a metallic jacket, black leather boots, and a black beanie.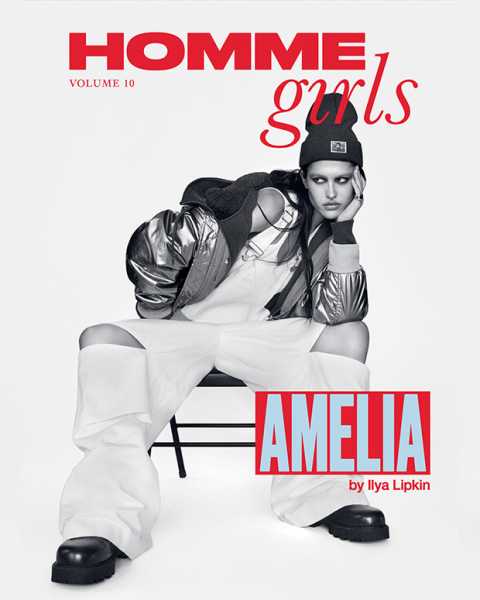 Amelia Hamlin for 'HommeGirls' (Photo: Ilya Lipkin)
In another photo, the stunning brunette rocked a black leotard and black pantyhose with a big red furry coat draped over her shoulders. Amelia had on black heels and red earrings and completed her look with a burgundy bag with a gold metal strap. She let her dark hair down and posed on her knees in that snapshot where she looked effortlessly gorgeous.
Amelia also modeled a pink tutu and a long-sleeved black shirt for a third look from her photoshoot. She had a silver purse wrapped around her shoulder next to one of her hands and held a cigarette with her other hand while staring intensely into the camera. For her last look, Amelia posed in a colorful collared sweater with buttons while sitting behind a statue of Mikey Mouse.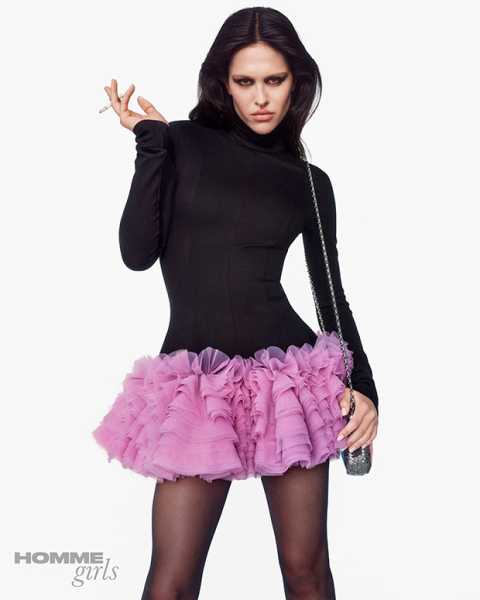 Amelia Hamlin for 'HommeGirls' (Photo: Ilya Lipkin)
In her interview with HommeGirls, Amelia revealed that she has a new boyfriend following her split from Scott Disick, who she dated for nearly a year until September 2021.
"I didn't introduce my boyfriend to my parents til like 5 months in," Amelia said about her current partner, whose identity remains a mystery. "I still keep him far away. Not because he's embarrassing. They are. Lol. Also tea, boyfriend."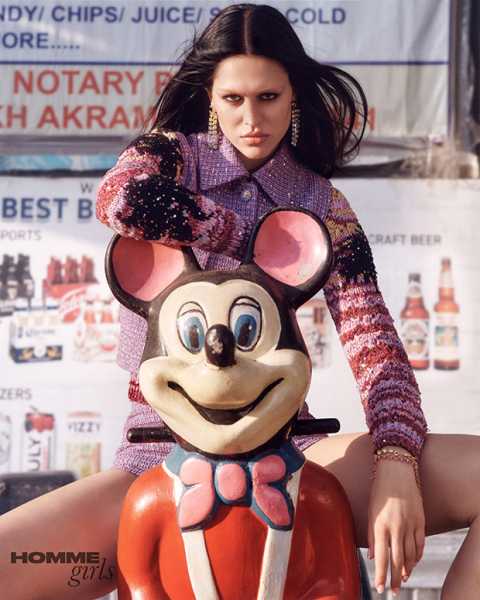 Amelia Hamlin for 'HommeGirls' (Photo: Ilya Lipkin)
Amelia also opened up about her secret alter ego who she calls "Camelia." She explained that "Camelia" comes out when she's "overwhelmed." Amelia has been open about her struggles with anxiety and she also previously overcome anorexia.
"I like to lead my life with love, and light," Amelia said. "I try to never ever make anyone feel bad, or sad. That being said, sometimes during high stress times, she comes out. Though, I will say – Amelia has a thing or 2 to learn from Camelia. Like boundaries and standing up for myself. Sometimes my kindness can get in the way of what's actually best for me. Camelia has my back on that. Also, Camelia is the one in all the photos. Not so much Amelia."
Sourse: hollywoodlife.com