It can be hard to keep up with trends these days…and that's coming from someone who's paid to do it. Especially with endless fashion and styling videos going viral on TikTok and dominating your Explore page, how can one keep track of what's actually hot and what's decidedly not? Should I spend my next paycheck on designer ballet flats? Am I more dark or light academia—and what does that even mean?
No matter your personal style, budget, or preferences, we'll keep track of the biggest TikTok fashion trends and break them down for you right here. So bookmark this page and come back to it whenever the next -core pops up.
Below, find some of the most popular fashion trends and aesthetics from 2022 that are sure to carry into 2023 and beyond (or at least live at the bottom of your closet for the next few years).
Coastal Grandmother
Some TikTok "aesthetics" have abstract names, making them confusing to less internet-savvy folk. However, that isn't the case with Coastal Grandmother. It's all in the name for this trend that ruled summer 2022.
View full post on Tiktok
Think: a box of saltwater taffy and a Nicholas Sparks novel in your rattan tote. This style is all about gauzy fabrics, breezy silhouettes, and subtle nautical touches that don't quite veer into Vineyard Vines territory. If you've been to the Hamptons or plucked an heirloom tomato from your garden, you just might be a Coastal Grandmother.
Shop Coastal Grandmother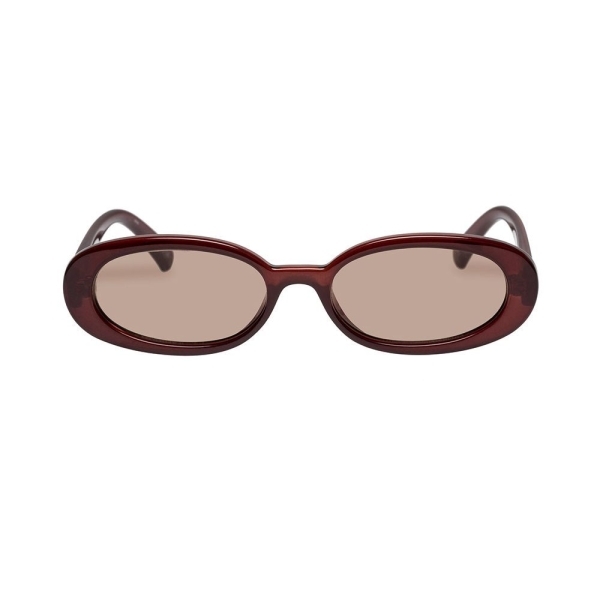 Le Specs Outta Love Sunglasses$56 at Amazon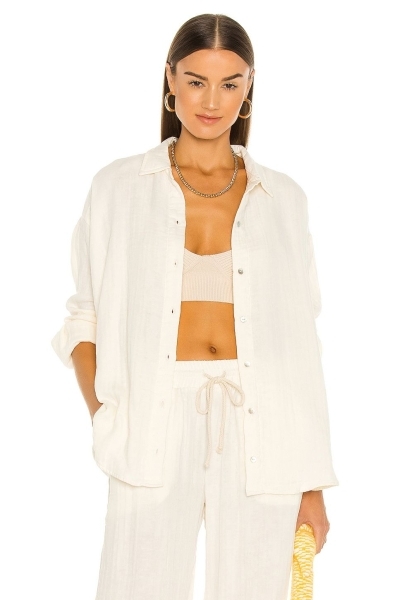 DONNI. Bubble Shirt$123 at Revolve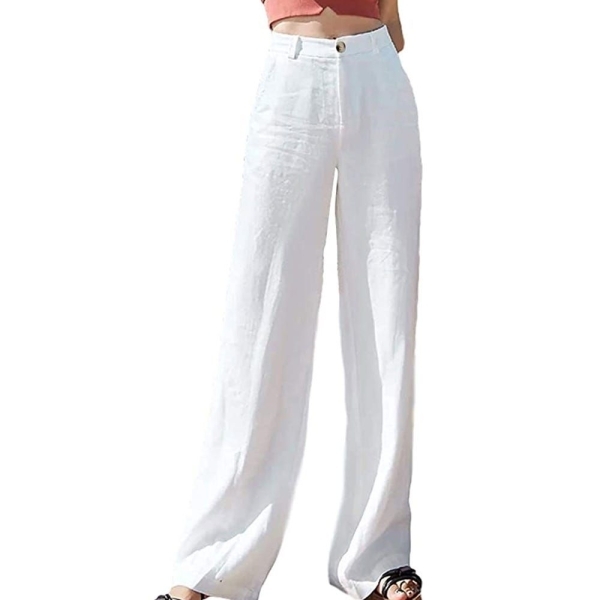 Hooever High Waisted Wide Leg Linen TrousersNow 14% Off$36 at Amazon
Corseting
If you take a hard left out of Coastal Grandmother, you'll end up at our second trend: Corsets. Indeed, this sexy style has been everywhere over the past year, including the fall/winter and spring/summer runways. Whether it's a strapless bustier or a sweater with corseting details, these structured tops have been a sensation among fashion influencers.
View full post on Tiktok
The beauty of a corset is its versatility. Dress one down with jeans, or dress it up by layering the corset over a white button-down to give added silhouette to your favorite suit set. Designers and retailers have also jumped on board, offering non-traditional styles that have corseting built into them, such as tees or dresses.
Shop Corsets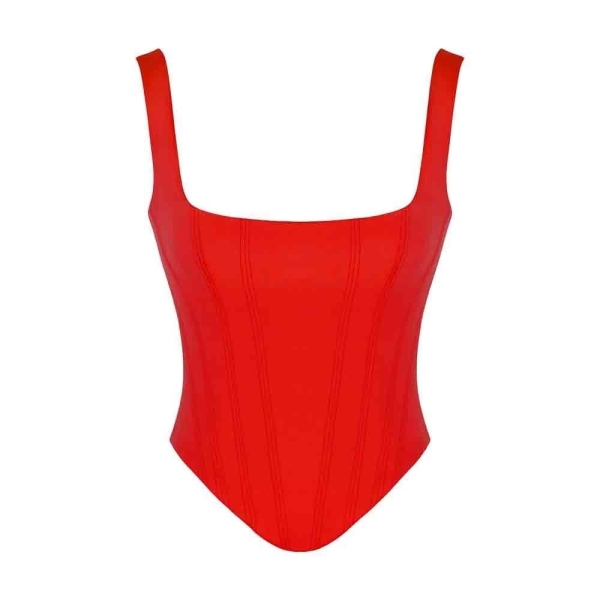 House of CB Rafa Satin Longline Corset Top $135 at Nordstrom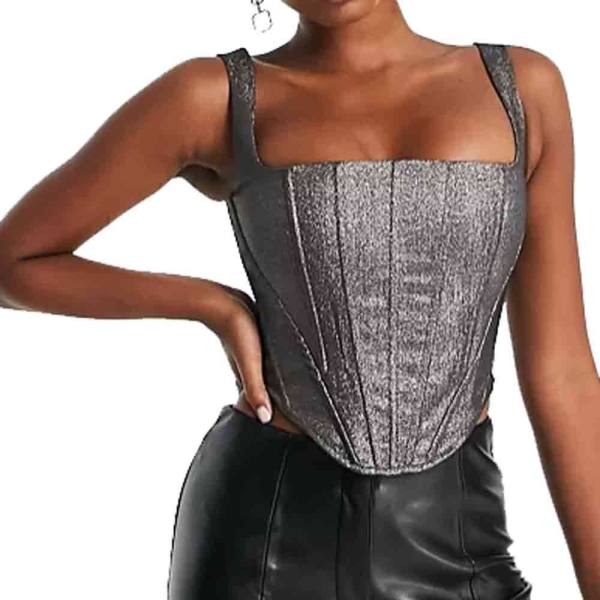 & Other Stories Corset Top $108 at ASOS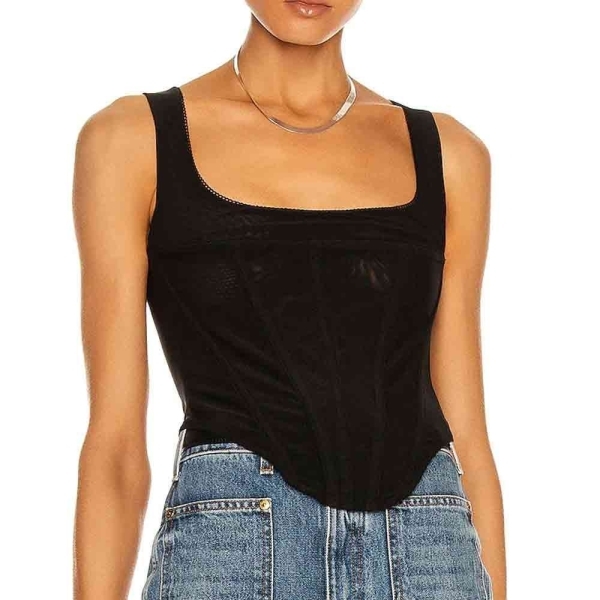 Miaou Campbell Corset$225 at Forward
Claw Clips
Even more straightforward than Coastal Grandmother is the claw clip trend. Oversized hair clips are having a resurgence, and it's as simple as that. Some may argue that this is more of comeback than a trend, per se, but that's semantics in my humble opinion.
View full post on Tiktok
Clips are a fabulous way to pull back your hair completely. High ponytails and braids have their places, but claw clips have earned a spot in our permanent beauty drawer. I don't see this trend going anywhere anytime soon.
Shop Claw Clips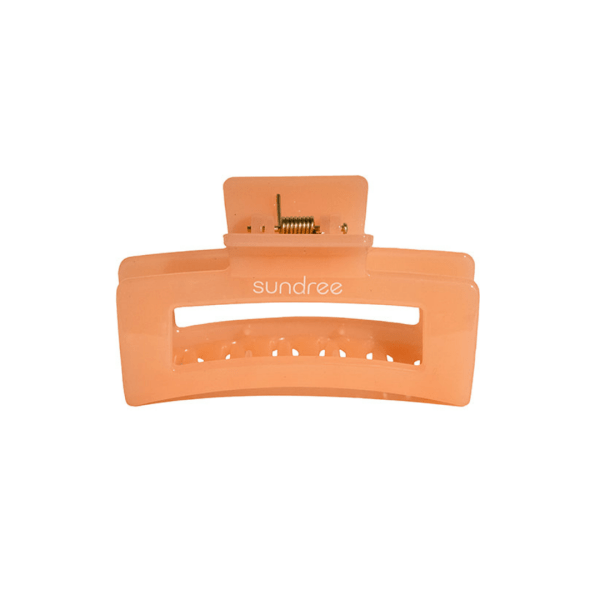 Sundree Claw Clip $7 at sundree.com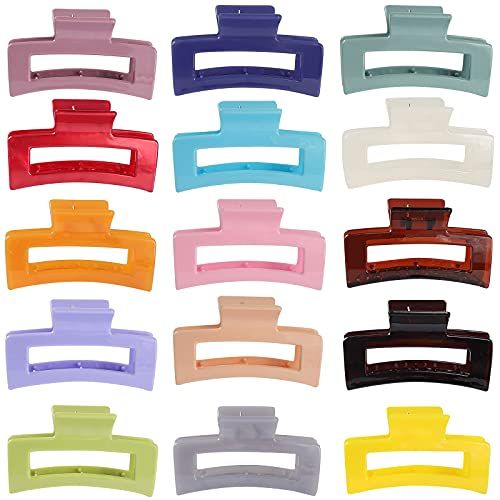 15-Pack Rectangle Hair Claw Clips Now 25% Off$9 at Amazon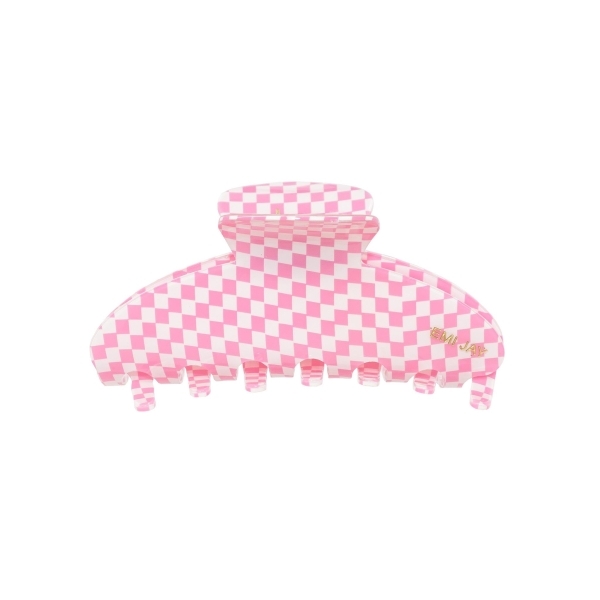 Emi Jay Big Effing Clip in Skate Princess$39 at emijay.com
Ironic Tote Bags
TikTok is home to the self-proclaimed silly, goofy girls, and this is a silly, goofy movement if there ever was one. L.L. Bean's iconic Boat and Tote canvas bags have been an editor favorite for years. They're durable, practical, and unassuming—plus, they're personalizable, which brings us to this trend. Let the internet run loose with custom embroidery, and shenanigans are sure to ensue.
View full post on Tiktok
Once people started getting cheeky with their inscriptions, the trend of ironic totes spread like wildfire. Combining fashion with meme humor? Of course this was a resounding "yes" for Gen Z. Labels ran the gamut from "Heavy AF" to "Emotional Baggage," and we also saw lots of clever shoppers who opted to emblazon designer names onto their definitely not-designer shoppers.
Shop Ironic Totes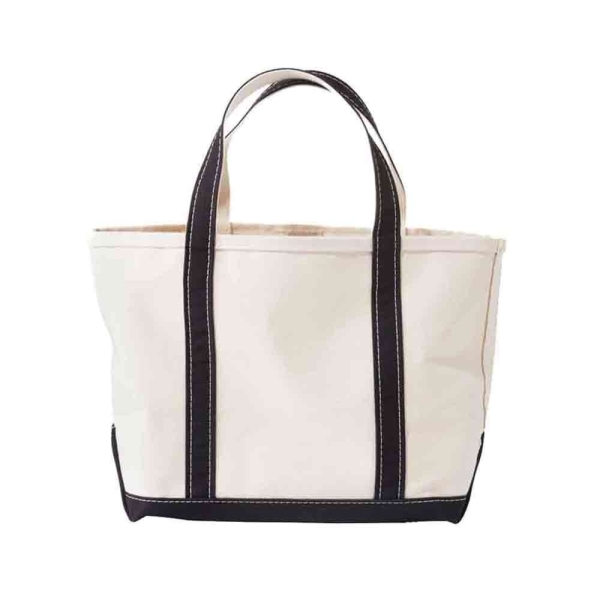 L.L. Bean Custom Boat and Tote$40 at L.L.Bean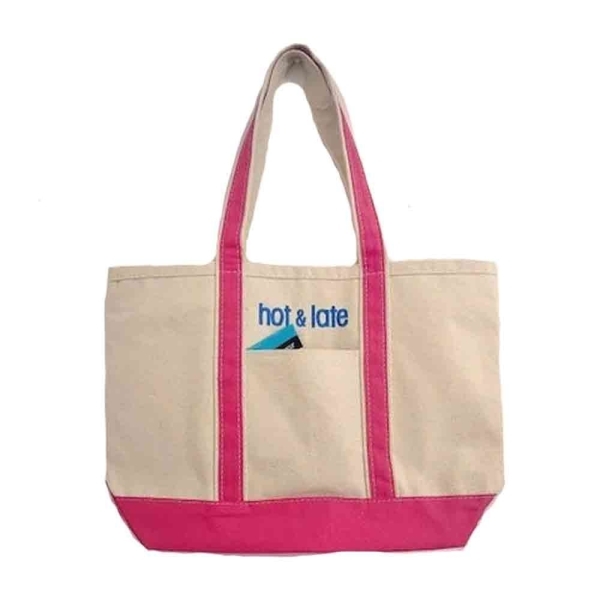 LLMonograms Monogrammed Boat Tote$33 at Etsy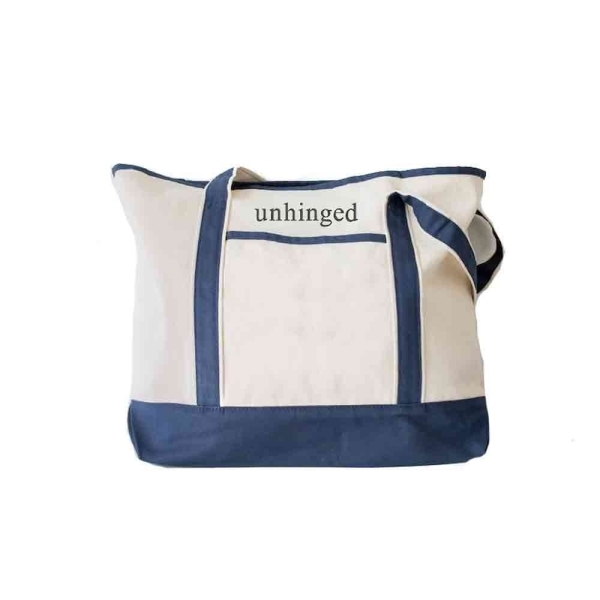 ShopatBash Embroidered Tote Bag Now 15% Off$16 at Etsy
Y2K
I couldn't possibly compile a trend story without acknowledging the elephant in the room. (Who put that elephant in a Juicy Couture tracksuit? Cruelty.) This trend comes as a surprise to no one, except perhaps literally anyone who actually lived through the early aughts.
View full post on Tiktok
Like any era, I suppose, Y2K style has its highs and lows both literally and metaphorically. While I hope we never bring back double-layered camisoles, I can appreciate the best 2000s fashions, like cargo pants and clapback tees.
Shop the Y2K Trend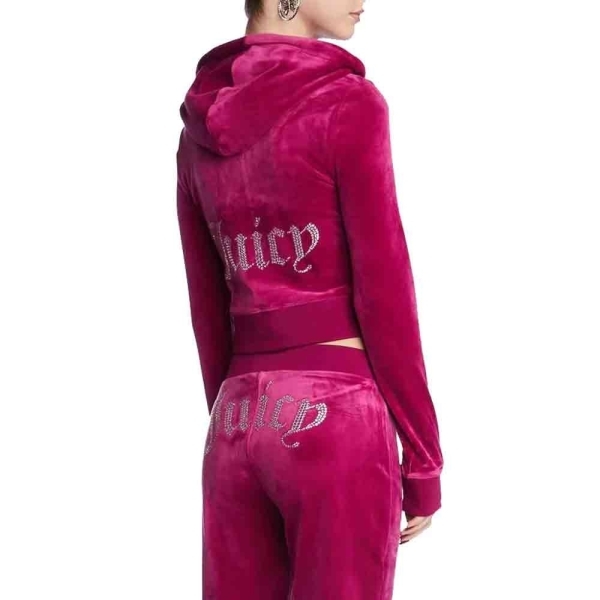 Juicy Couture Raspberry Glaze OG Big Bling Velour Hoodie$120 at dollskill.com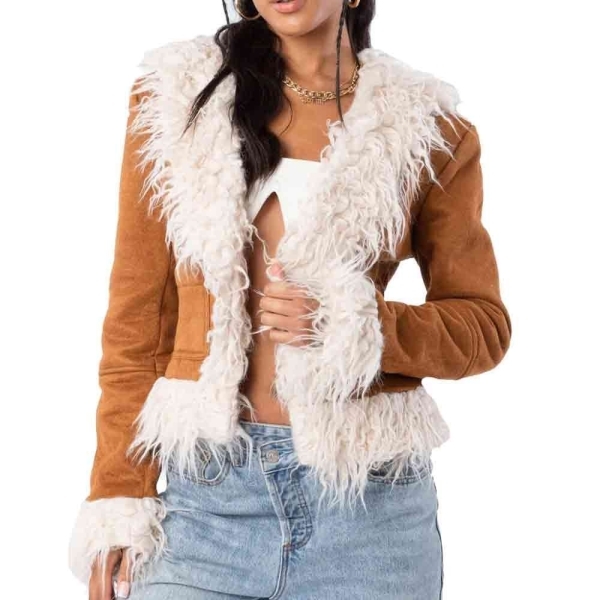 Edikted Faux Fur Trim CoatNow 40% Off$85 at edikted.com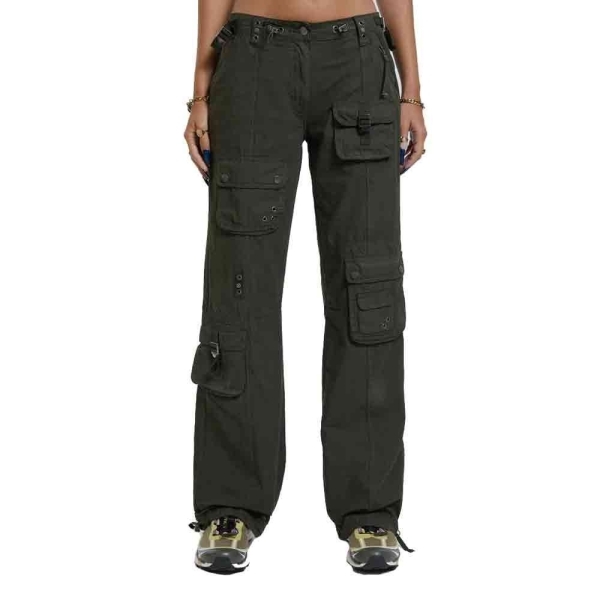 Jaded London Khaki Low Rise Cargo Pants$103 at jadedldn.com
Loungewear
Not leaving the house for two years has a funny way of making people really particular about their sweats. And rightfully so. Altheisure and loungewear can cost just as much as real world clothes, so there's no room for scratchy sweatshirts or shitty slippers. Thanks to quarantine and the WFH era, we all took a hard look at our pajama drawers.
View full post on Tiktok
Old varsity tees and low-rise sweats with a rip in the crotch? Out! Kim Kardashian's viral lounge dress that doesn't look like anything I would ever lounge in? IN. Nowadays, you can leave the house in a color-coordinated matching set, and that's a perfectly stylish thing to do.
Shop Loungewear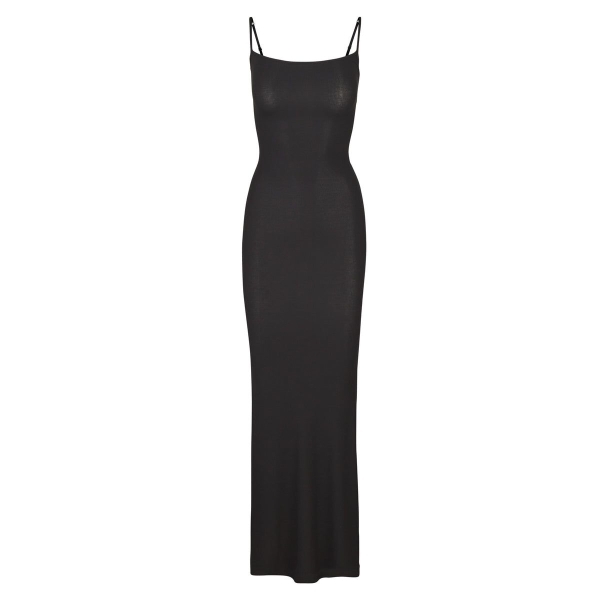 Skims Soft Lounge Long Slip Dress $78 at Skims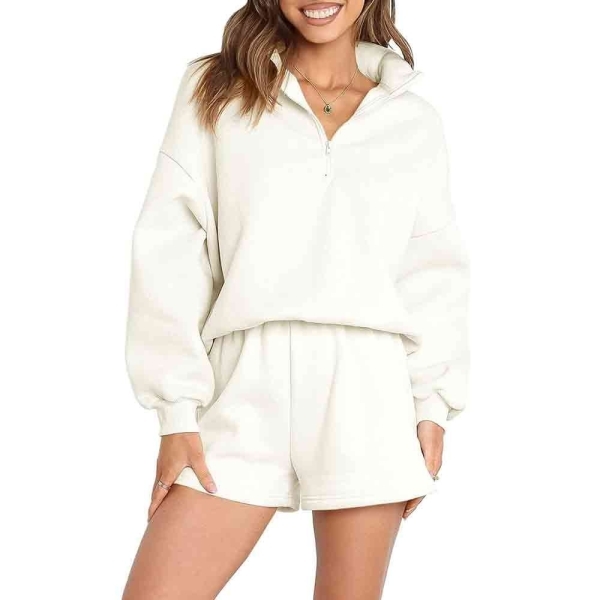 ANRABESS Oversized 2-Piece Lounge Sets $38 at Amazon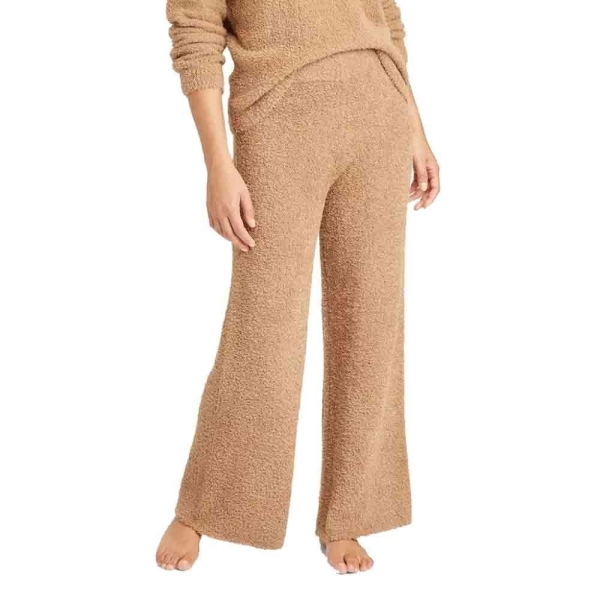 Stars Above Cozy Feather Yarn Wide Leg Pants $30 at Target
Mini Skirts
The mini skirt trend is two-pronged between regular mini skirts and specifically tennis skirts. As a whole, leg-baring minis have become increasingly popular. In the past, a woman donning a micro-mini might have been slut-shamed, but more recently, the style has been totally embraced. Case in point: the viral itsy-bitsy skirt from Miu Miu.
View full post on Tiktok
The subgroup of this trend is tennis skirts, both the old-school pleated kind and the athletic skort variety. Remember when the pleated minis from American Apparel were all the rage back in the early 2010s? Combine that energy with last spring's #tenniscore boom, and here we are.
Shop Mini Skirts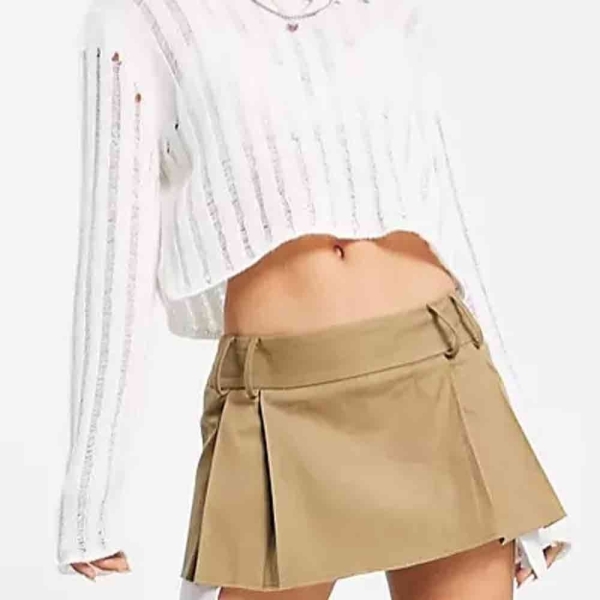 ASOS Pleated Micro Mini Skirt$40 at ASOS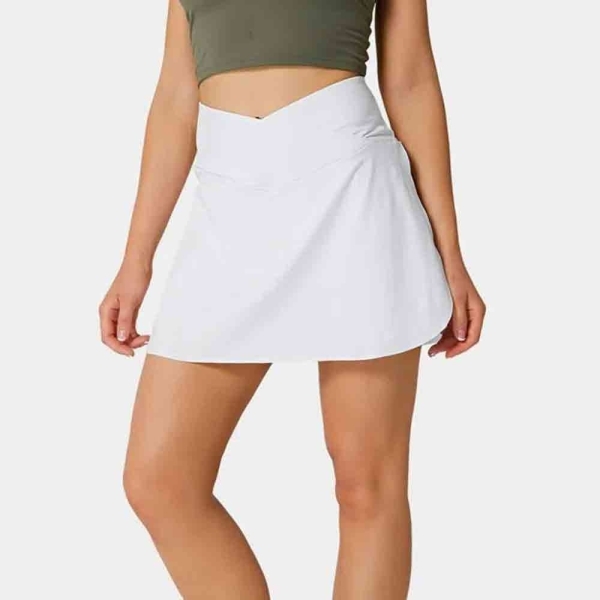 Halara Air Crossover 2-in-1 Side Pocket Tennis Skirt Now 25% Off$30 at thehalara.com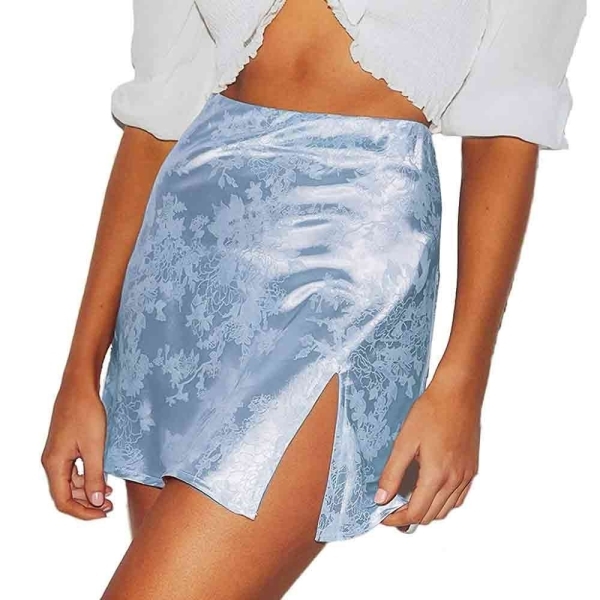 LYANER Jacquard Side Split High Waist Mini Skirt $21 at Amazon
Crochet
Quarantine drove us to try some bizarre ways to pass time. Obsess over sourdough starter? Check. Binge miniature model-making videos? Check. Dress up like Carole Baskin for a Halloween party of one? Check. Those far more noble than I am chose to instead use the time to learn merit-worthy skills, like how to knit or crochet. Newfound knitters took to sharing their projects on the internet, and voilà, we saw a spike in the popularity of crocheted items.
View full post on Tiktok
It's cottagecore-meets-Coachella in all the right ways. Whether you're rocking a knit halter or woven bucket bag, there are many ways to incorporate this trend into your wardrobe. And if you tell everyone you made it by hand, they'll probably believe you.
Shop the Crochet Trend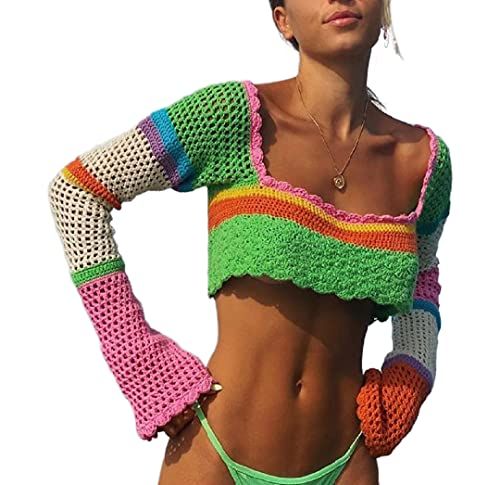 Fladdswed Crochet Knit Mesh Sweater Square Neck Long Sleeve$25 at Amazon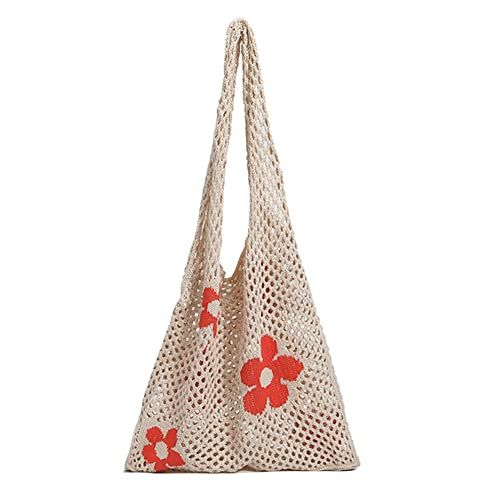 JQWSVE Knitted Hobo Bag$14 at Amazon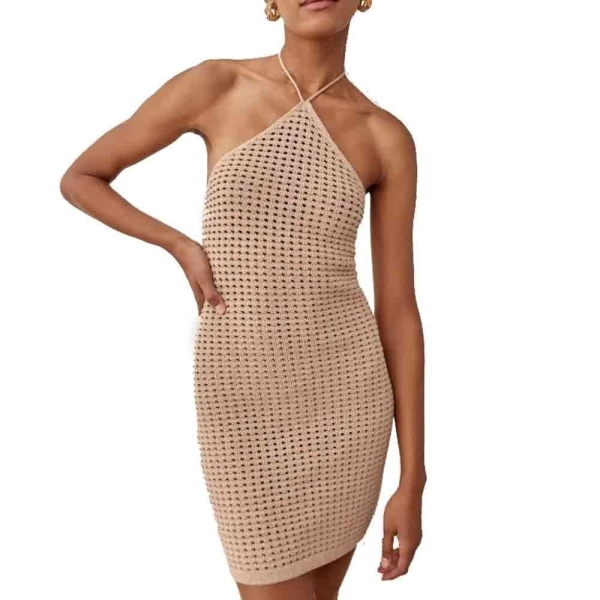 Reformation Martel Open Knit Mini Dress Now 70% Off$68 at The Reformation
UGGS
Bella Hadid wore UGGs, so now the entire ELLE office internet is wearing UGGS. Not actually, but we might as well be. From fluffed-up slippers to platform mini boots, UGG Australia is having a record year, selling more than $2 billion-worth in 2022.
View full post on Tiktok
We're seeing an uptick in popularity of the mini platforms and Tazz slippers, in particular. So, if you shudder to remember the pink, mid-calf pair—with bows—that you wore in middle school, fret not. Although, it might only be a matter of time until they, too, make a comeback.
Shop UGGs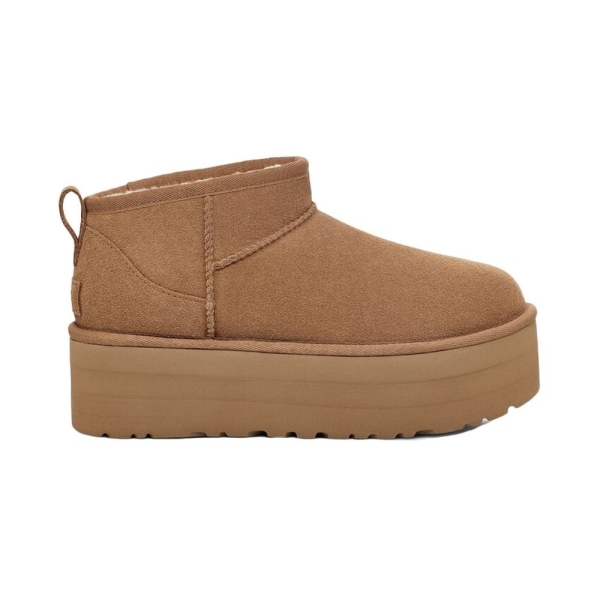 UGG Classic Mini Platform $160 at UGG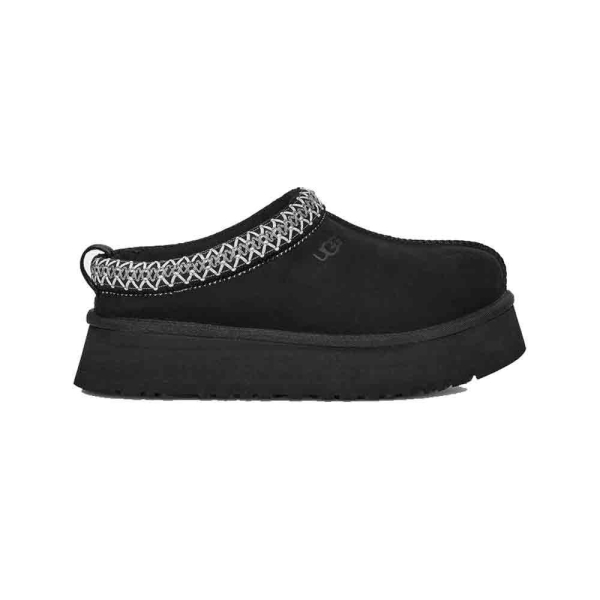 UGG Tazz Slipper $120 at UGG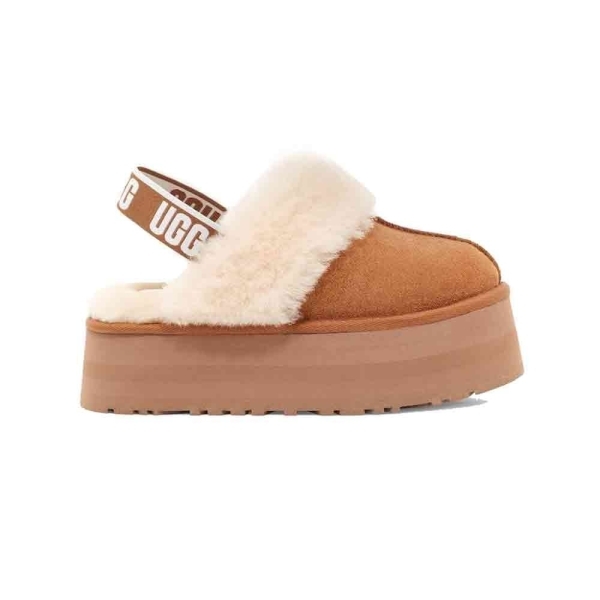 UGG Funkette Slipper$130 at UGG$175 at Walmart$130 at Nordstrom
Birkenstocks
Those who have been on the Birkenstock bandwagon for years—nay, decades—are honestly a little miffed right now. True believers have sworn by the Boston clog since it was first released in, ahem, 1979 (!), but now that TikTok has gotten its paws on it, the style is out of stock everywhere, and that's not hyperbole.
View full post on Tiktok
But yes, they really are that good, so the masses of TikTok can't be faulted. If you are one of the many on a quest for Bostons: I see you, I stand with you, I offer you some of the other best clogs to shop instead.
Shop Birkenstocks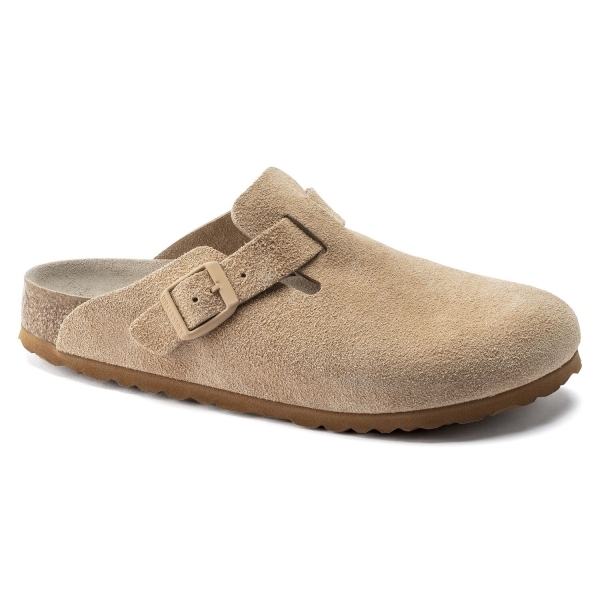 Birkenstock Boston Clog, Suede Leather$155 at Birkenstock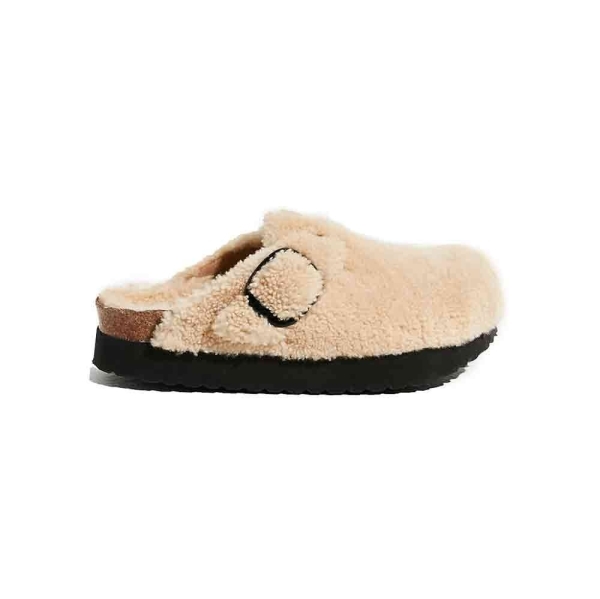 Birkenstock Boston Teddy Shearling Birkenstock$190 at Free People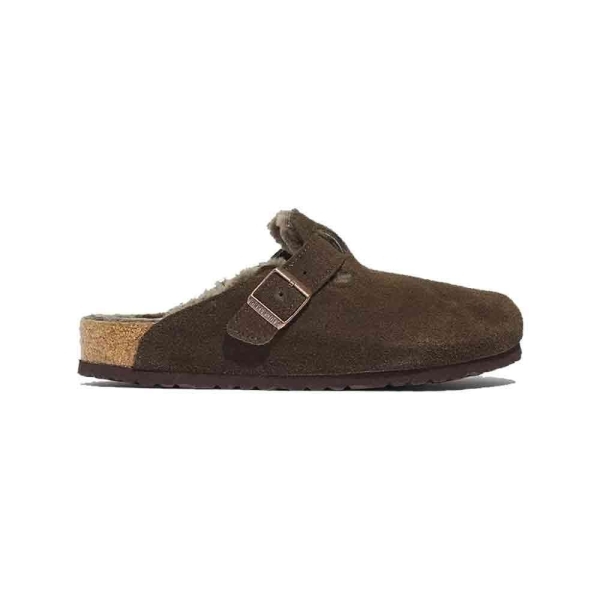 Birkenstock Suede Boston Clogs in Shearling$165 at Madewell
Leg Warmers
You have balletcore to blame for this one. Dancers and non-dancers alike are slipping into leg warmers this winter. I mean, why not? Keep those gams nice and toasty. Paired with ballet slippers or chunky sneakers, this trend has "model off-duty" written all over it. I can practically see EmRata strutting out of Pilates with some scrunched up warmers around her calves.
View full post on Tiktok
I confess I was not into this look until I saw a girl at the grocery store with her mother. She had accessorized her school uniform and utility black oxford shoes with none other than leg warmers, and that was one chic grade schooler. TikTok children are the future.
Shop Leg Warmers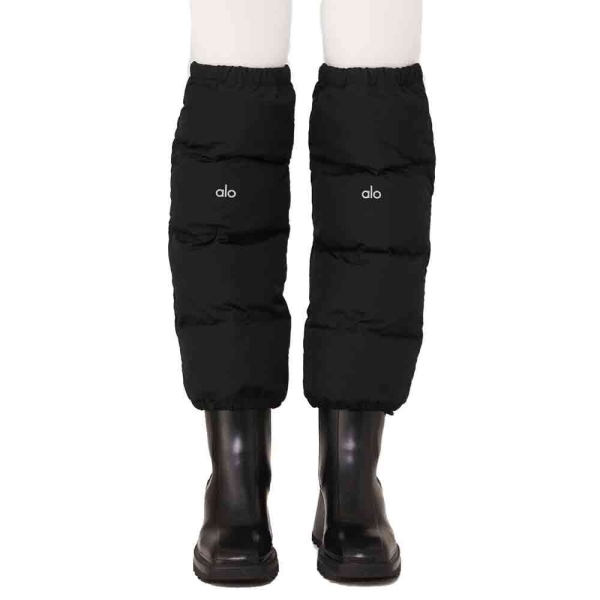 Alo Yoga Snow Daze Puffer Leg Warmers $138 at Alo Yoga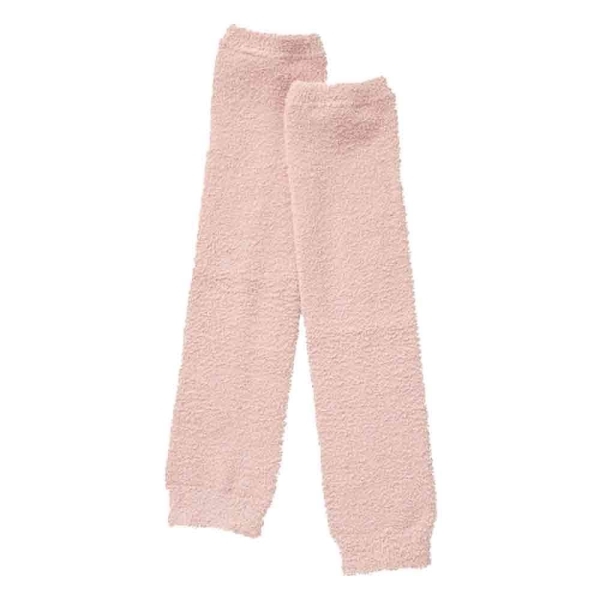 Heattech Soft Fluffy Leg Warmers$8 at Uniqlo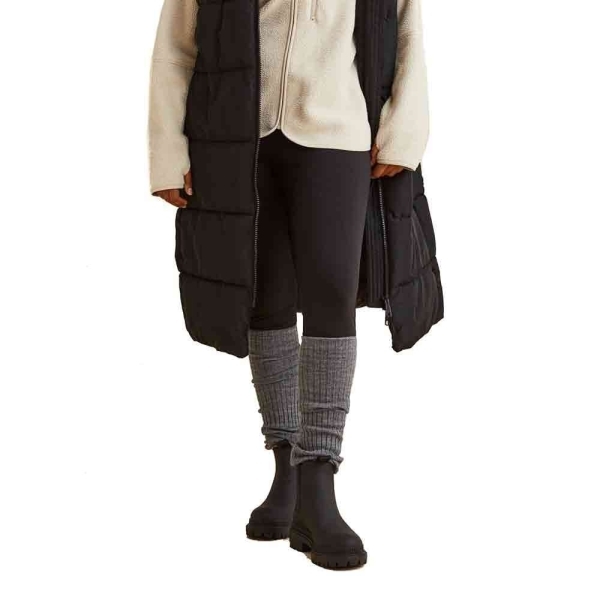 H&M Rib-Knit Leg Warmers$25 at H&M
Normcore & Clean Girl
As this TikTok explains, there's controversy over the Clean Girl aesthetic. But before we dive into that, allow me to explain it's close cousin, normcore. As an aesthetic, normcore relies on an appreciation for the basics—classic blue jeans, a white tee, a timeless leather bag, an heirloom watch. This nondescript style is especially relevant to minimalists and those who strive for a capsule wardrobe. The results are relatively timeless outfits that you can't go wrong with.
View full post on Tiktok
The idea of a Clean Girl is adjacent to this, so who is she? A Clean Girl wears sleek hairstyles, natural makeup, and always a glossy lip. Her wardrobe is normcore in certain ways. It's full of neutrals and stylish staples; she might pair a blazer with white sneakers to prove she's a girl who can do both. She uses claw clips, of course, and probably has an iced latte in hand. She's organized and generally on-top things. There's nothing wrong with Clean Girls, but they certainly did not originate the beauty norms they abide by.
Shop the Clean Girl Aesthetic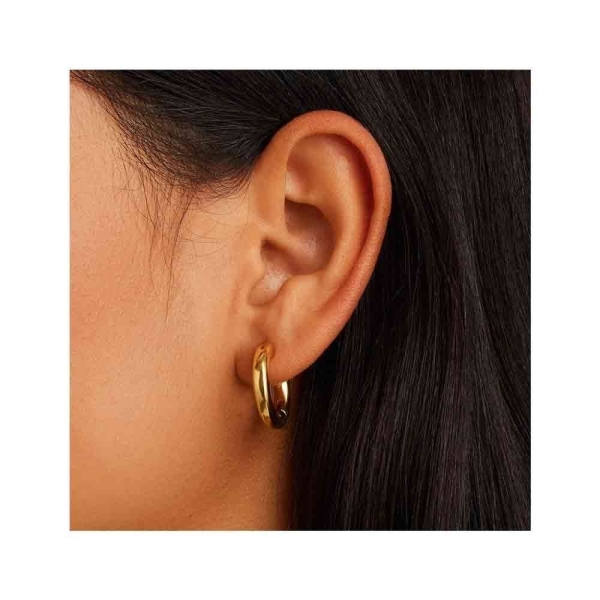 Gorjana Lou Hoops$50 at Gorjana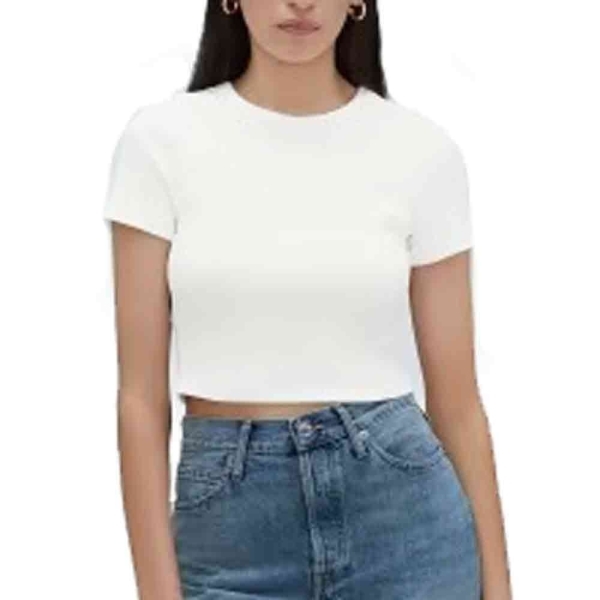 Everlane The Ribbed Baby Tee$30 at Everlane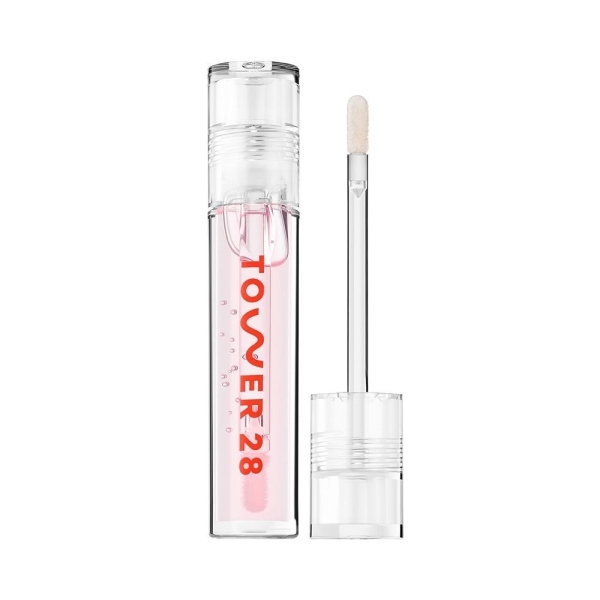 Tower 28 ShineOn Lip Jelly$16 at tower28beauty.comCredit: Courtesy
Cloud Slides
The saying rings true: Comfort is key. The virality of the UGGs, Birkenstocks, and Crocs (they aren't on this list, but they are in my heart) just goes to show that when it comes to shoes, people care about comfortability. Enter cloud slides.
View full post on Tiktok
The people have spoken, and cloud slides are officially a fan favorite. Worth noting, however, is that this trend might actually have some bones to it. Podiatrists widely credit these types of cushioned slides, like Oofos, as some of the best walking shoes.
Shop Cloud Slides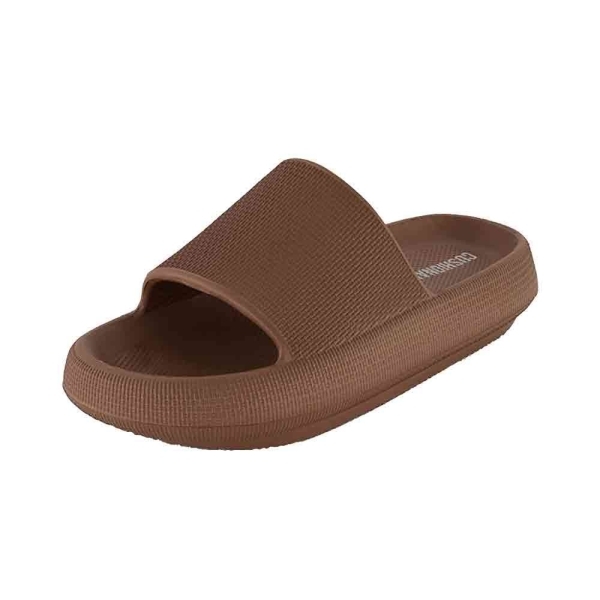 Cushionaire Feather Recovery Slide with +Comfort $25 at Amazon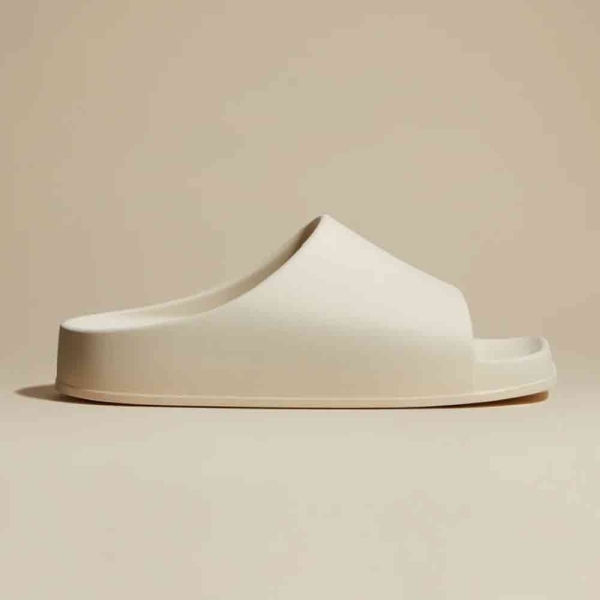 Khaite The Brighton Slide Now 50% Off$240 at khaite.com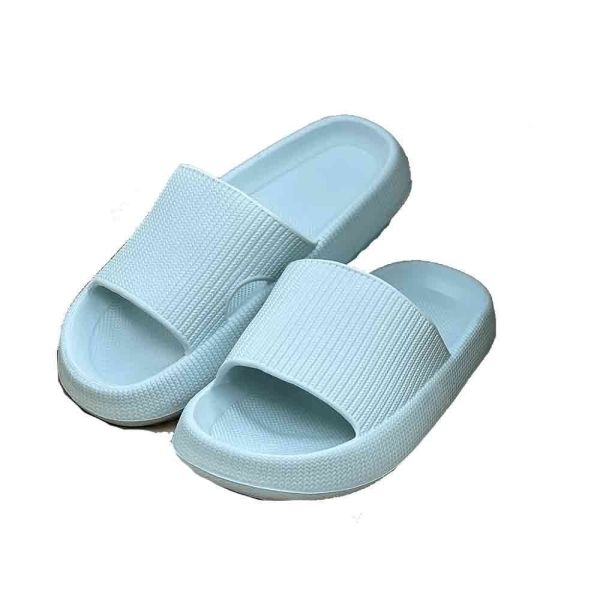 Cloud Slides Cloud Slides™$27 at thecloudslides.com
Coconut Girl
The rumors are true. I, myself, have Coconut Girl tendencies—but don't ask if I can surf. Coconut Girls embody the summertime energy you know and love from shows and movies like H2O, Aquamarine, or Mary-Kate and Ashley's Holiday in the Sun. You can find Coconut Girls rolling down the windows, making friendship anklets, and eating açaí bowls all over the world—both near and away from coastlines.
View full post on Tiktok
If you currently own a bottle of Sun-In or have ever used lyrics from "Soak Up the Sun" as an Instagram caption, you're definitely a Coconut Girl at heart.
Shop the Coconut Girl Aesthetic
Jacquemus Le Bob Gadjo Hat$125 at ShopBop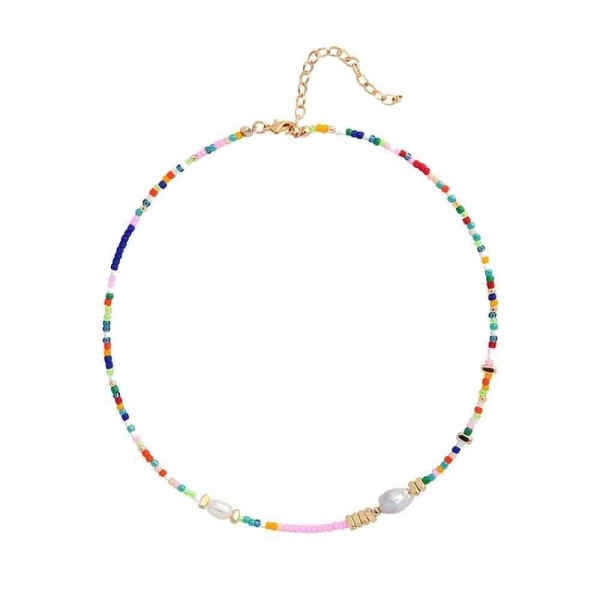 Wellike Pearl Beaded Choker Necklace $13 at Amazon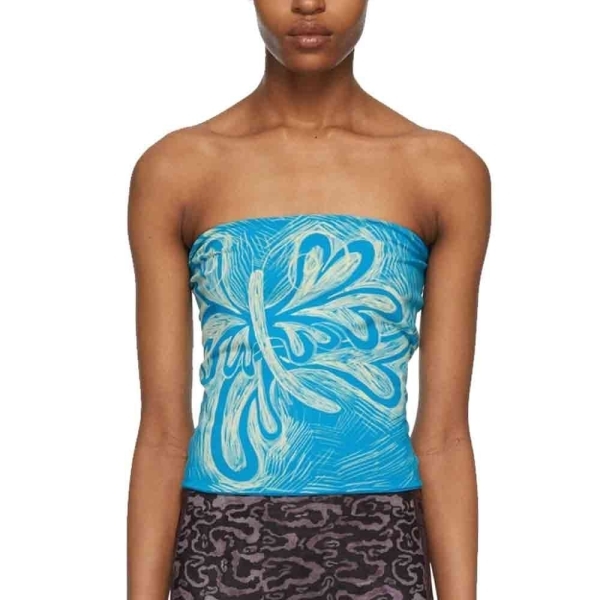 Anna Castellano Blue Lover Tube Top Now 53% Off$99 at Ssense