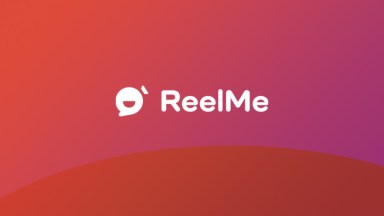 Image Credit: ReelMe
Navigating the sea of adult entertainment platforms can be nothing short of overwhelming. While many platforms may initially seem promising, they often disappoint upon closer inspection. However, amidst this landscape, one luminary shines brightly: Nikki Davis. With more than a decade of industry experience under her belt, Nikki's endorsement of ReelMe isn't just a casual nod; it's an emphatic declaration of its unparalleled quality.
So, what sets ReelMe apart in Nikki's eyes from the multitude of platforms out there? It's not merely about their snappy taglines or sleek user interface; it's about fostering an environment where creators aren't just another face in the crowd but treasured members of an intimate, thriving community.
Let's start with the all-important factor — money. It's a driving force, no doubt. While most platforms demand a hefty 20% cut from creators' hard-earned earnings, ReelMe takes only 10%. This isn't just about numbers; it's a testament to ReelMe's commitment to truly understanding the creators' and fans' needs. Here, it's not business as usual; it's a harmonious collaboration.
But ReelMe's allure extends far beyond favorable financial terms. The real enchantment lies in the meticulous details. This platform brims with tools and widgets designed to empower creators to maximize their revenue. It's not merely a content repository; it's a hub for discovery, engagement, and forging authentic connections. With ReelMe, creators aren't lost in the shuffle; they're the star of the show, basking in the spotlight's warm glow.
At the core of ReelMe's success lies constant innovation. This platform refuses to rest on its laurels; it evolves perpetually. The ReelMe team possesses an inexhaustible well of ideas, and the cherry on top? They genuinely listen. User feedback isn't just a suggestion box; it's a blueprint for their next groundbreaking move.
Nikki Davis, an industry stalwart, choosing ReelMe isn't merely a sign of approval; it's a resounding endorsement. Her experiences with the platform shed light on its distinctive nature. She's seen platforms come and go, promises made and shattered, but with ReelMe, the narrative takes a different turn. "From my very first interaction with the ReelMe team, it was evident that I was speaking with real people, not scripted responses," Nikki reveals.
Sourse: hollywoodlife.com