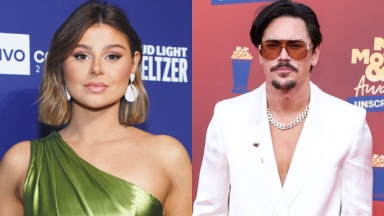 View gallery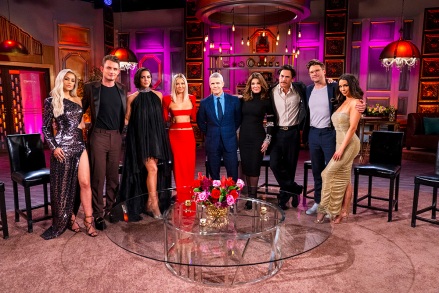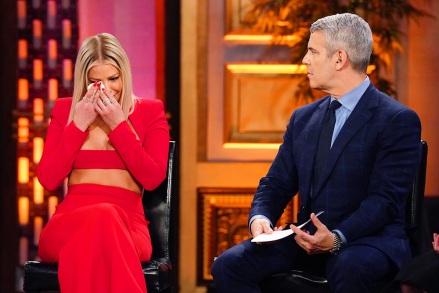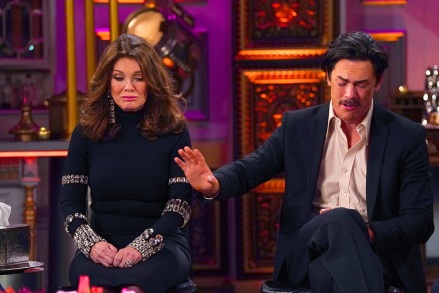 Image Credit: Gregory Pace/Image Press Agency/NurPhoto/Shutterstock
Season 10 of Vanderpump Rules has been the most dramatic yet thanks to Raquel Leviss and Tom Sandoval's shocking months-long affair being revealed in early March, but things are about to get even juicier, according to the show's executive producer. Alex Baskin, who has been running the show since its debut season in 2013, said fans can expect a "bombshell" plot twist during the third part of the Vanderpump Rules Season 10 Reunion, he told The Hollywood Reporter in an interview published on Tuesday, June 6. "There are revelations and developments that left even our heads spinning," he said, speaking on behalf of the executive team and crew.
"We wind down the day of [filming the reunion] and then a few days later, there's yet another development," he added. The Season 10 reunion was shot in late March, just weeks after the affair came to light. Alex continued, "It isn't something the group witnessed at the time. So I think they're going to have to respond to it when they see it."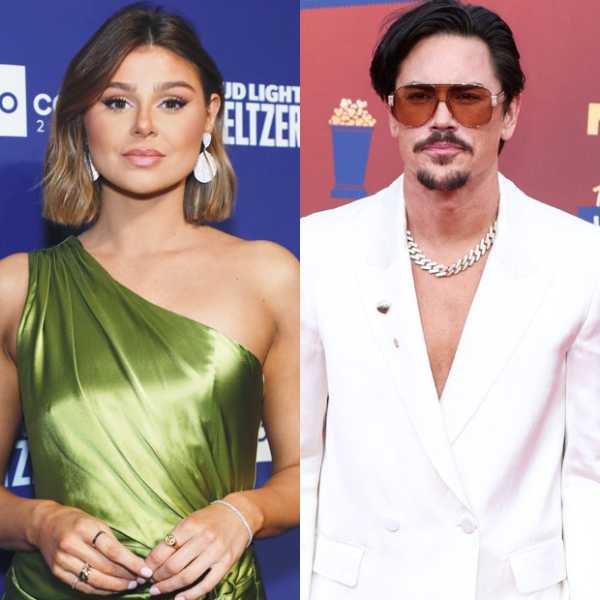 Raquel Leviss and Tom Sandoval were sleeping together for several months before their affair was discovered (Photo: Gregory Pace/Image Press Agency/NurPhoto/Shutterstock)
Although Alex had to stay tight-lipped about the twist fans can expect, he confirmed the Scandoval timeline "evolves" with the new information that comes out. "You can expect to learn a lot," he further teased. "What made this reunion different than any other was that we, as a production, had no idea what was going to happen. Usually we have some sense. There's great anticipation for Raquel to come out [in Part 3]. I will say that whatever anyone thinks of what she did this past season, it was brave of her to face the music, knowing everyone is at full tilt."
He also debunked a few theories that are already out there. "Raquel is not pregnant" and "the revelation is not that Raquel and Schwarz slept together," he said. "The twist post-reunion does involve Scandoval. And it is a wrinkle to what was said at the reunion. So it is a coda, or in addition to what was said at the reunion."
"I think everything is so sensationalized and so extreme at this point that the theories are really fun, but this is a twist. It's a further development. And to me what it means is, this is hardly over. And that we're discovering new information," he continued. "The group ended in one way, unsettled, but having hashed all this out. And then they will come to find out, or in some cases have already found out, that there's even more to the story. It's not some earth-shattering development about the direction of the show or someone else involved in this whole situation. It's clarity and further diving in on what really happened versus what we thought happened, and centers around the things revealed in the reunion."
Tom, 39, and Raquel, 28, reportedly broke up under two months after they were caught having an affair behind Ariana Madix's back. Tom has been seen spending time in Texas a handful of times with influencer Karlee Hale. In April, Raquel entered a mental health treatment center in Arizona as she continued to work on her "patterns of codependency and addiction to being and feeling loved." Meanwhile, Ariana has been getting by with the support of her friends as she grapples with the heartbreak of finding out one of her closest friends was sleeping with her boyfriend of nearly a decade.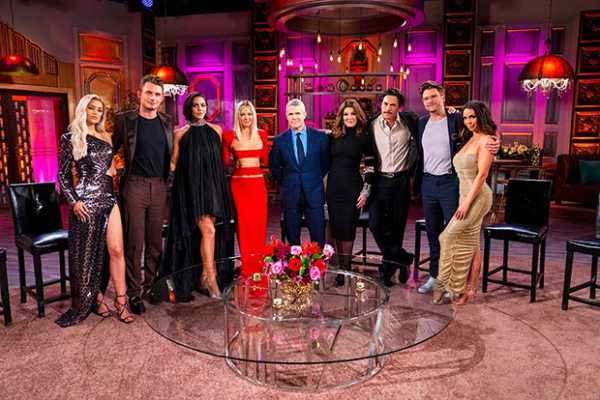 The Season 10 cast of Vanderpump Rules' (without Raquel Leviss) poses at the reunion (Photo: Nicole Weingart/Bravo)
The cast is currently on an extended filming break as producers create a plan for Season 11 of Vanderpump Rules. No official casting decisions have been made, but Alex previously told Variety that "no one's saying no" to coming back.
Meanwhile, Ariana, 37, has already confirmed she wants nothing to do with Tom or Raquel. "I have nothing to say to either of them. Our show is very real and follows a real group of friends, and neither of them are in the group of friends, so, good luck," Ariana told The New York Times on May 18.
Raquel confirmed during a one-on-one interview from Peacock's extended version of the Vanderpump Rules Season 10 Reunion that she would like to film. "It is in question right now. I want to," she told Bravo host Andy Cohen.
Fans can catch the final part of the dramatic Season 10 reunion on Bravo on Wednesday, June 7 at 9:00 p.m. ET.
Click to Subscribe to Get Our Free HollywoodLife Daily Newsletter to get the hottest celeb news.
View Related Gallery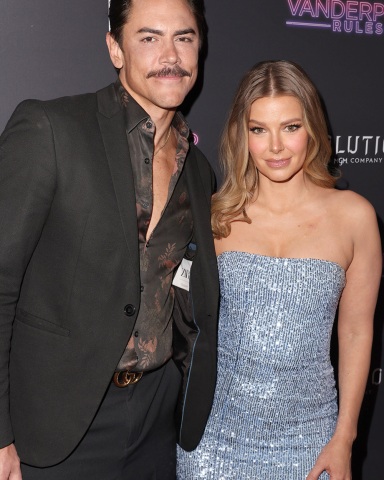 Tom Sandoval and Ariana Madix 'Vanderpump Rules' TV Series premeire, Los Angeles, California, USA – 07 Feb 2023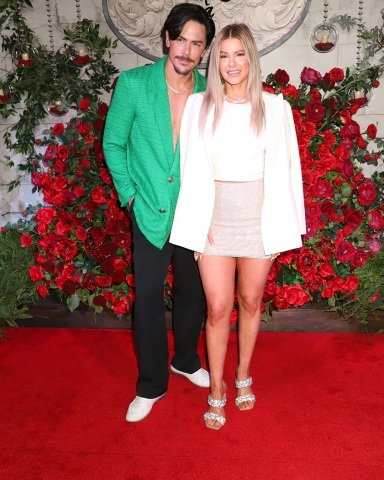 Tom Sandoval, Ariana Madix 'Vanderpump A Paris' Celebrates Grand Opening, Las Vegas, USA – 21 Apr 2022
Sourse: hollywoodlife.com