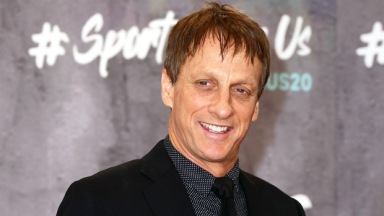 View gallery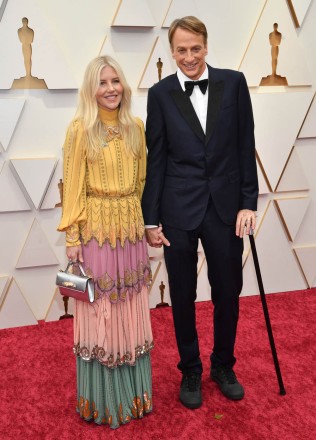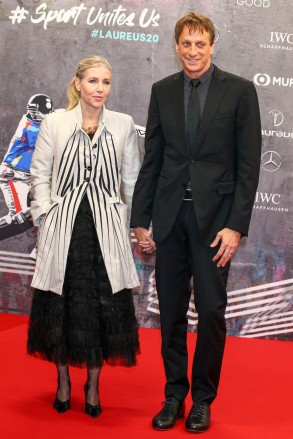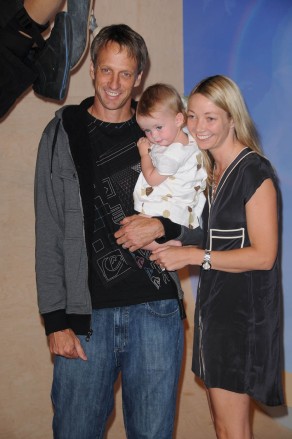 Image Credit: CLEMENS BILAN/EPA-EFE/Shutterstock
First, Tony Hawk sang "Superman" with a Tony Hawk Pro Skater cover band. Then, Tony, 55, jumped on stage to sing the song with the actual Goldfinger. After that, the skateboarding legend covered Nine Inch Nails' "Wish" with Mike and His Uke (with special cameo from Trent Reznor.) Now, Tony's later-stage career as a singer takes a synth-pop turn, thanks to Liquid Death. The water company — known for its death metal imagery and its sustainable cans — released Greatest Hates Vol. 3, the latest installment of putting the real-life hate comments the brand received to music.
"It wasn't until I lent my vocals to 'Worst Name For A Water Company' that I realized my true potential as a singer," said Tony with the release of the album. "I am now ready to boldly step into my next career thanks to the foresight of Liquid Death. Rick Rubin better be ready." Jason Ellis, former pro-skateboarder and host of SiriusXM's The Jason Ellis Show, adds, " I discovered that Tony Hawk is one of the GREATEST vocalists of our time."
View Related Gallery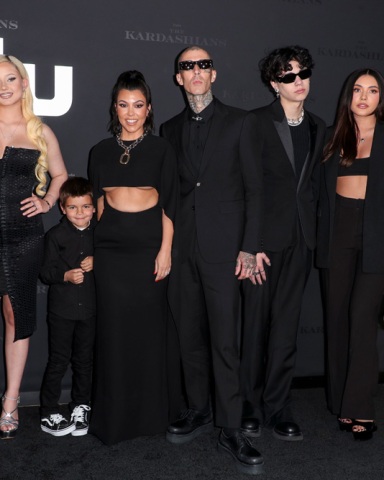 Alabama Barker, Reign Disick, Kourtney Kardashian, Travis Barker, Landon Barker and Atiana De La Hoya 'The Kardashians' TV Show premiere, Los Angeles, Califrnia, USA – 07 Apr 2022
Calabasas, CA – *EXCLUSIVE* – Reality star Kourtney Kardashian sports a laidback look while out for an early dinner with her son Reign and husband Travis Barker at his restaurant Crossroads Kitchen. The vegan restaurant located in Calabasas has been a hit among the city's foodies, and its plant-based cuisine is well-known in the vegan community. The couple was seen holding hands as they arrived at the restaurant, and their casual outfits perfectly complemented each other. Pictured: Kourtney Kardashian, Travis Barker BACKGRID USA 2 APRIL 2023 BYLINE MUST READ: LAGOSSIPTV / BACKGRID USA: +1 310 798 9111 / [email protected] UK: +44 208 344 2007 / [email protected] *UK Clients – Pictures Containing Children Please Pixelate Face Prior To Publication*
View this post on Instagram
The album also boasts Aaron Thompson (of Soft Faith), Chris Cole (skater/designer), Frank Iero (of LS Dunes), Jen Razavi (of The Bombpops), musician Kayleigh Goldsworthy, Lexie Papilion, Mark McGrath (of Sugar Ray), Shapel Lacey (of Mad Peaceful and the Lesser Known Characters podcast), Toby Morse (of H2O), Tony Haijar (of At The Drive-In/Sparta) and Tony Kanal (of No Doubt). Fans can take home this album on pink vinyl, on sale now at Liquid Death's site.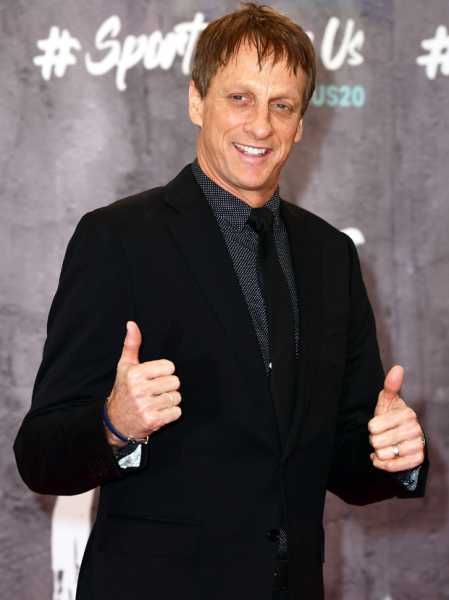 (CLEMENS BILAN/EPA-EFE/Shutterstock)
Since arriving in 2019, Liquid Death has drawn some major criticism for its name and its product. The death imagery has drawn the ire of the religious, as heard in "F**k Whoever Started This," and the fact that it's canned water has upset those, as heard in "There's Not Even Alcohol In It." Since it began selling online, the brand has expanded to include flavored sparkling variations, and in 2023, its own caffeinated tea brands: Armless Palmer, Grim Leafer, and Rest In Peach.
Because there was such a deluge of hate and confusion over Liquid Death, the brand made lemonade out of these sour comments by releasing two volumes of Greatest Hates. These real, actual comments were set to music, often metal and punk tunes that matched the aggression displayed in these hateful reactions. Volume 3 is the first time the series has gone in a non-metal/punk direction, producing some catchy tunes. ("F**k Whoever Started This" is a bop, and you can't deny that.)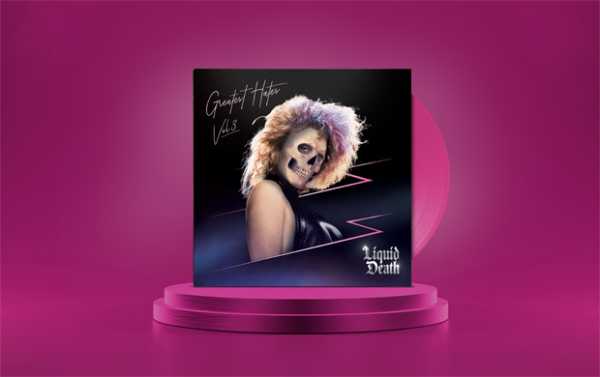 Liquid Death is no stranger to working with music groups. Punk band Wolf-Face wrote a jingle for them, and Liquid Death launched "Cans For Bands" initiative, offering 50% of all sales to bands that partake in its profit-sharing program, Death Peddlers United. The brand even teamed with Travis Barker to launch the first-ever celebrity-endorsed enema kit. The Travis Barker x Liquid Death Enema of the State kit included a signed can of Liquid Death Mountain Water and a branded enema bulb. They were priced at $182 (for Travis's band, blink-182) and quickly sold out.
Click to Subscribe to Get Our Free HollywoodLife Daily Newsletter to get the hottest celeb news.
Sourse: hollywoodlife.com