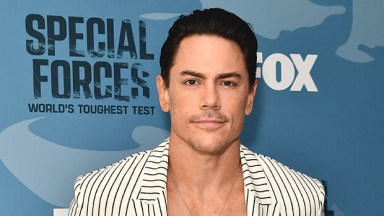 Image Credit: Scott Kirkland/PictureGroup for FOX/Shutterstock
Tom Sandoval, 41, had an "intense" moment during the October 16 episode of Special Forces: World's Toughest Test on FOX. The Vanderpump Rules star was left sobbing in an outhouse after a challenge on the TV competition (watch the VIDEO HERE) and recalling his affair with Rachel "Raquel" Leviss. "Dude, that was so intense, man," he said to his co-star, Bode Miller.
(function() { var zergnet = document.createElement('script'); zergnet.type = 'text/javascript'; zergnet.async = true; zergnet.src = (document.location.protocol == "https:" ? "https:" : "http:") + '//www.zergnet.com/zerg.js?id=92014'; var znscr = document.getElementsByTagName('script')[0]; znscr.parentNode.insertBefore(zergnet, znscr); })(); View this post on Instagram
The 41-year-old went on to tell his co-star how "defeated" he felt amid that day's challenge. "I'm laughing and crying at the same time while trying to s***," he said. "I felt so defeated out there." Bode responded by trying to console Tom after the challenge. "That moment you just had is the real deal because you're f****** hammering," he said. Tom then thanked him and told Bode that it meant "a lot" to him to say those words.
Elsewhere in the episode, Tom opened up about his bombshell affair with his former VPR co-star. When he spoke about it with his other Special Forces castmates, the Bravo personality got candid about his split from Ariana Madix. Tom even went as far as to call the affair a "a pretty juicy f****** scandal." When one of the castmates asked who Ariana was, the Schwartz & Sandy's co-founder didn't hesitate to recall the cheating scandal. "I had an affair, and it just blew up," Tom explained. "People were messaging me paragraphs of just like vicious, like, so visceral, like, hatred."
When Erin Jackson asked Tom why the affair became such an online sensation, he was left in disbelief. "I honestly don't know," he quipped. "I'm a f****** stupid reality star. Like, come on man." During a confessional, Tom also revealed that now the majority of Bravo fans see him as a "creeper" after the affair. "Before this whole scandal, I would meet people who had probably seen me on Vanderpump Rules, and they'd be like, 'Oh my gosh, he's so cool.' And then now, people think I'm a complete narcissist, creeper vibes," he said.
He then confessed that he wants to "punish" himself for what happened earlier this year. "I'm definitely not here to run away. I want to punish myself. I think I deserve it," Tom said. After Mark 'Billy' Billingham told Tom that his performance that day was "bad," Tom nearly broke down in tears once more recalling the affair (watch here). "I've had a hell of a past, like, three months," Tom said fighting back tears. "I had, like, an affair with another woman. She's also on the show." He called the cheating scandal a "perfect storm" and admitted that his publicist had "never seen anything like it."
Tom noted that he felt it was "stupid" to see his affair on networks like CNN. "Seeing people I've been friends with for well over a decade just turn on me," he went on. "It was just so exhausting." Billy then asked Tom to stop playing the "victim" because he "created" the mayhem. Jason Fox also grilled Tom and told him that he should be "owning" his mistakes. Tom concluded the intense moment by admitting that he "handled" the affair "like a coward" and accepted Jason's challenge to go forward and live with "integrity."
View Related Gallery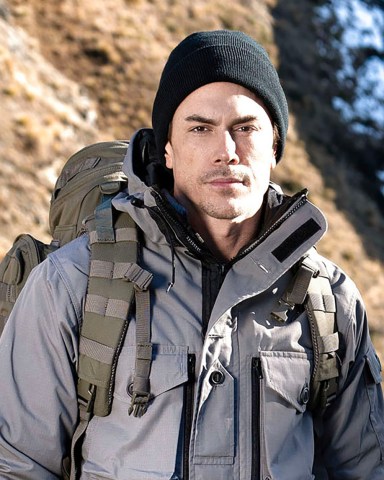 SPECIAL FORCES: WORLD'S TOUGHEST TEST: Tom Sandoval. CR: PETE DADDS / FOX. ©2023 FOX Media LLC.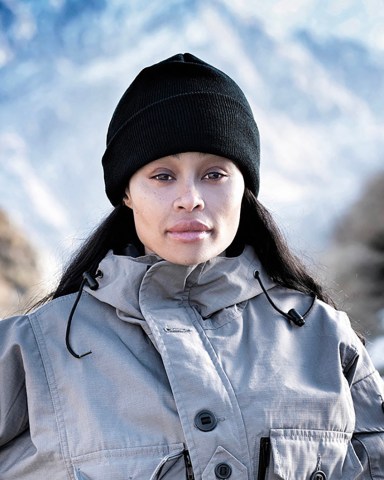 SPECIAL FORCES: WORLD'S TOUGHEST TEST: Blac Chyna. CR: PETE DADDS / FOX. ©2023 FOX Media LLC.
Sourse: hollywoodlife.com