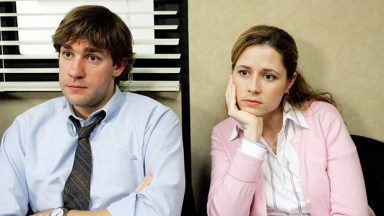 Image Credit: Nbc-Tv/Kobal/Shutterstock
A reboot of The Office is reportedly in the works.
The Office U.S. showrunner is involved with the reboot.
Returning cast members have not been announced.
With the Writers Guild of America strike coming to an end, we're about to be inundated with news about upcoming shows. One of the most notable shows already in the mix is The Office, the beloved workplace comedy that aired from 2005 to 2013.
There's serious speculation about a potential reboot of The Office in a post-strike world. For longtime fans of the Emmy-winning comedy series, this is the kind of news we've been waiting years to hear about. So, what do we know about The Office reboot? Is it official? Is the original cast returning? HollywoodLife is breaking down all your burning questions.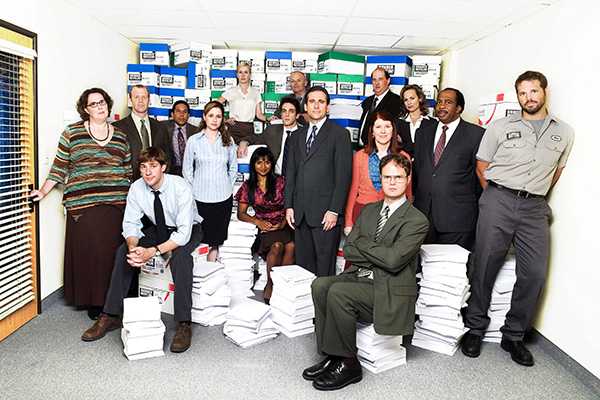 The cast of 'The Office.' (Nbc-Tv/Kobal/Shutterstock)
Is The Office Having a Reboot?
That's the word around Hollywood right now. According to Puck journalist Matt Belloni, a reboot of The Office is in the works with U.S. showrunner Greg Daniels set to return.
However, nothing has been confirmed by NBC, the show's original network. Could a reboot end up on NBC? What about Peacock? When the writers' strike is officially over, we'll likely hear official news about The Office reboot. Back in February 2023, Susan Rovner, the chairman of entertainment content at NBCUniversal TV and streaming, told The Hollywood Reporter that she was "standing by with opening arms for "whatever Greg Daniels" decided to do with The Office.
Greg has been open about his uncertainty regarding a reboot of the beloved comedy. "It was such a perfect thing that I would hesitate to open it up," Greg told EW in 2019. "We got the chance to end it the way we wanted to end it. It wasn't like we were interrupted in the middle of a run or something. So in a sense, it's completely an artistic whole. But, that said, I don't know, the cast every now and then talks about getting back together in some form, but I don't see it being a reboot like the way Will & Grace was rebooted."
After The Office left Netflix for Peacock, NBC's streaming service, Greg told E! News that a reunion was "more likely now," but there were "no plans" at that time. He continued, "People are more open to it now it seems like. I think the issue is what is left to say about the characters. I don't know, it's still pretty vague."
When asked about a potential reboot in 2022, he revealed why he couldn't just bring the same show back. "When people hear 'reboot,' they think it's the exact same show. I don't think that would work," he told The Hollywood Reporter in 2022. "I also think that the content was very much pitched for that period of time, when people weren't as sensitive to what is giving offense to people so that you could have a boss who kept putting his foot in it. You could feel that the content was sort of helping people see things as being offensive that they might not have seen as offensive before, because they were just used to it. Now, everybody's much more aware of how offensive certain things are. We're in a different place in the cycle of consciousness-raising."
The showrunner also admitted what he would take from the original series. "The part I would take is the documentary format and the idea that it is an examination from a documentarian's perspective. I wouldn't try to redo it," he added.
Will The Office Cast Return for the Reboot?
Since The Office reboot isn't officially official yet, there's been no word about whether or not any original cast members will return.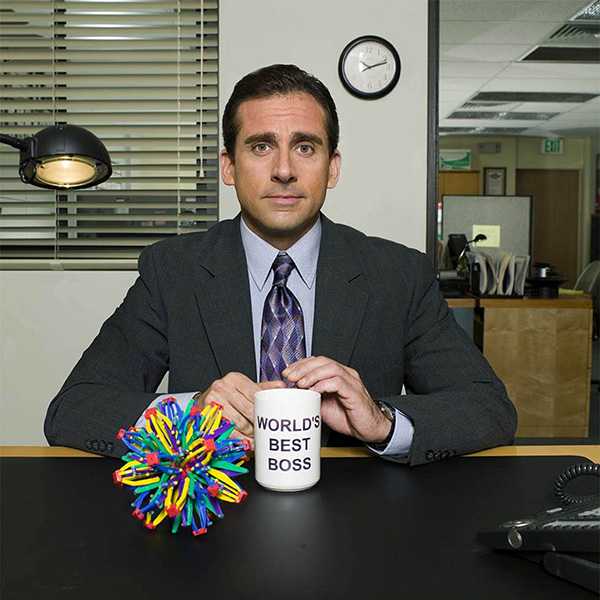 Steve Carell as Michael Scott. (Nbc-Tv/Kobal/Shutterstock)
Several members of the original cast famously reunited on Saturday Night Live in 2018 when Steve Carell was hosting and addressed a reboot. "People would really love to see an Office reboot because I need that money. Let's get that money, Steve!" Ellie Kemper, who played Erin, said. Ed Helms, a.k.a. Andy, added, "I just don't think you understand how much money we're talking about. You wouldn't have to do those sad movies anymore." Jenna Fischer, who played the one and only Pam, told her co-star, "Steve, don't be a d**k. Do the reboot."
In 2018, The Office had a resurgence in popularity when it was available to stream on Netflix. Amid the show's comeback, Steve, a.k.a. Michael Scott, admitted that he didn't think a reboot would be a "good idea." He added in his Esquire profile, "It might be impossible to do that show today and have people accept it the way it was accepted 10 years ago. The climate's different."
That same year, John Krasinski revealed that he had heard mumblings about an Office reboot, but he hadn't gotten a call yet. When pressed by Ellen DeGeneres about whether or not he'd reprise his role as Jim, John said, "Oh my, God. Are you kidding? I'd love to get that gang back together." Two years later, John told Esquire that he would "absolutely love" to do an Office reunion.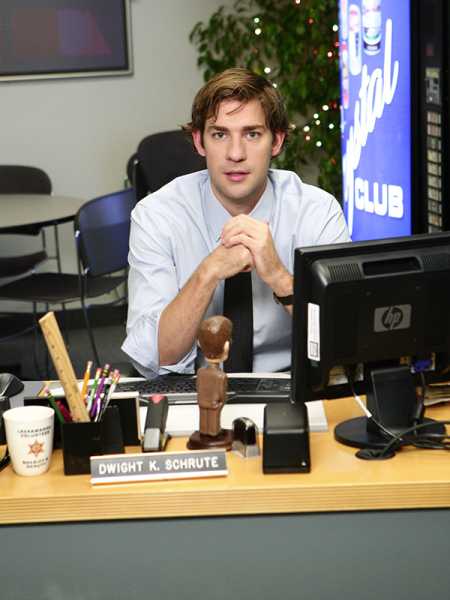 John Krasinski as Jim Halpert. (Nbc-Tv/Kobal/Shutterstock)
In 2023, Jenna expressed hesitation about how an Office reboot would work in today's world. "I don't think a reboot of the American office is realistic," Jenna told Yahoo Entertainment. "I think, ya know, look at us. We've all aged by 15 years. I'm not sure we can go back and sit at our desks and redo it again."
When Will The Office Reboot Be Released?
The Office reboot hasn't gotten the green light yet, so there's no news about a possible premiere date if the project moves forward. Given that the actors are still on strike, it's going to be a while before Hollywood gets back to work in full force. If The Office reboot gets up and moving in the next few months, the series could premiere in late 2024 or early 2025.
View Related Gallery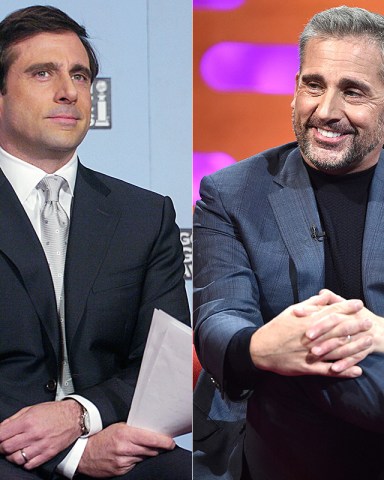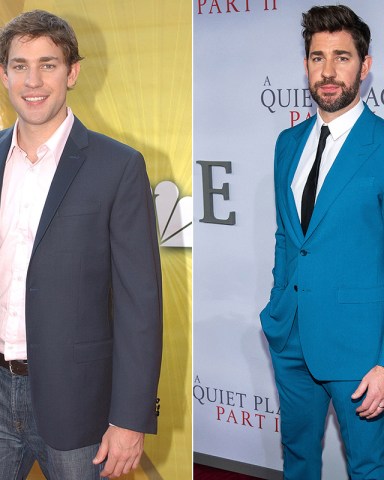 John Krasinski in 2005 vs. 2013. (Everett Collection/AP Images)
Sourse: hollywoodlife.com