Image Credit: FOX
The Masked Singer season 10 continues to impress with the epic celebrity reveals each and every week. During the show's Harry Potter Night on October 25, Teen Wolf alum Tyler Posey was unmasked as the Hawk. HollywoodLife spoke exclusively with the actor about stepping back in front of the camera for a totally different project.
"I'm a huge fan of performing in general. I've played music on stage for most of my life. I have a band that I perform with. I love pushing myself and having a challenge. I'm very competitive. So when the opportunity came knocking on my door, I was like, hell yeah. That's exactly what I want to be doing," Tyler said.
The actor notably played a teenage werewolf for six seasons and a movie, and Tyler admitted that being the Husky or a Wolf on The Masked Singer would have been a "little bit too close to home." He added, "But I've got eagles tattooed all over me, so that was kind of the reason why they chose the Hawk because there's a similar bird that I have tattooed on me. There was still a hint in the costume, but it was vague. You'd really have to know me to understand that."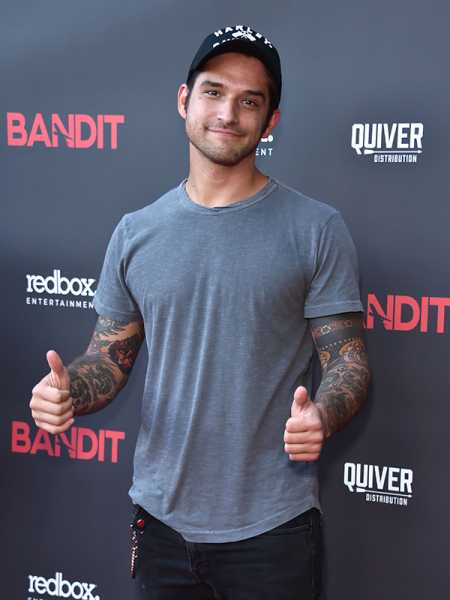 Tyler Posey was revealed as the Hawk. (Scott Kirkland/Shutterstock)
The Hawk costume was massive and included large wings. Tyler revealed that the wings added an extra challenge to his performance. "I had to remember that my body was now 10 feet wide. But as soon as I remembered that and practiced, it was pretty… I don't want to say easy, but it wasn't complicated," the singer admitted. "There was a lot of thought with everything. I had to think about what I wasn't hitting. I couldn't walk into people and couldn't hit the railings, all while doing my choreographed dance and then remembering the lyrics of the song and trying to not sound like an idiot when I sang. There was a lot that went into it."
He noted that The Masked Singer is "a really interesting experience that you would only understand if you are in it. It's bizarre." Despite his large wings, Tyler didn't hold back on stage. He moved effortlessly across the stage during his performances.
"I wanted to make sure that the costume didn't hold me back, and I wanted to give it my all," he said. "I wanted to win. I really wanted to go far in the competition. And I didn't go too far, but I really just wanted to give it everything that I had. It's kind of what I do when it comes to performing. I wanted to win, and if that meant breaking a wing, I was gonna do that."
During his time on The Masked Singer, none of the celebrity panelists guessed his identity. Tyler told HollywoodLife that the panelists were "thinking too inside the box." He pointed out, "When the Miley Cyrus clue came out, they were like, it's Cole Sprouse because they collabed on a TV show. I collabed with her because she was like my first girlfriend, you know?"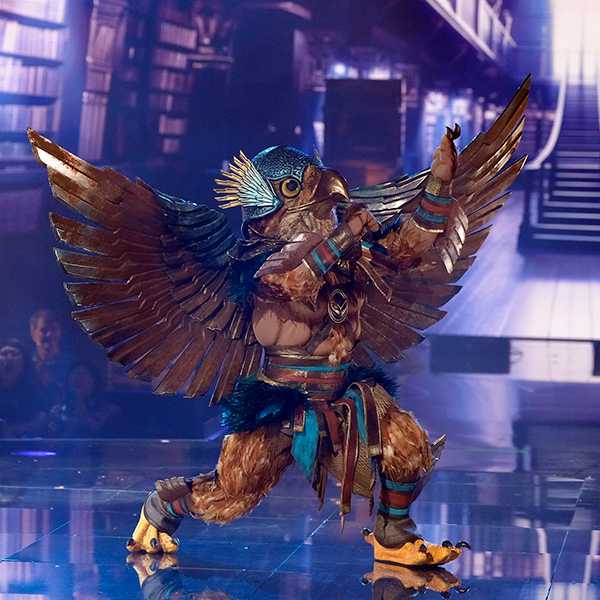 Tyler Posey as the Hawk on 'The Masked Singer.' (FOX)
Tyler remains close with his Teen Wolf castmates after nearly a decade of working together. He revealed which member of his Teen Wolf wolfpack should suit up for The Masked Singer next.
"I think Colton Haynes," Tyler said. "He loves to dress up. All of his Halloween costumes over the years are like the most extravagant Halloween costumes I've ever seen. He's no stranger to being in like a full-body thing. He loves to perform, and he's got a great voice. I don't know if anyone knows that. I think Colton Haynes would be the best candidate out of all of those people."
While Tyler is known for his roles across TV and film, he has been a musician for most of his life. Over the last several years, Tyler has been primarily focused on his music. He released his debut record, UNRAVEL, in May 2023.
"I am really satisfied with where I've come with it, and so I definitely want to put a lot more attention on the acting side now," Tyler revealed. "I've realized you kind of have to go 50/50. You can't give both careers 100% of your time and effort, so I'm flip-flopping. I put so much into music for a while, now I'm going to do acting. But also the music has garnered enough traction that when I act, the music doesn't really disappear. I'm gonna try to squeeze in a tour every now and then while filming movies or TV shows or whatever. For now, the focus is going to be acting but I am planning a tour sometime next year. I'm trying to keep both alive." The Masked Singer airs Wednesdays on FOX.
View Related Gallery
THE MASKED SINGER: Anonymouse. CR: Michael Becker / FOX. ©2023 FOX Media LLC.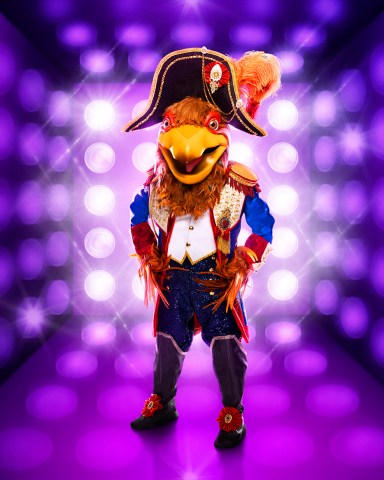 THE MASKED SINGER: Royal Hen. CR: Michael Becker / FOX. ©2023 FOX Media LLC.
Sourse: hollywoodlife.com