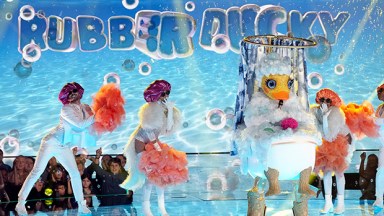 Image Credit: FOX
The Masked Singer season 10 premiered on September 27.
Demi Lovato was unmasked first as Anonymouse.
Rubber Ducky was the first masked contestant to be sent home.
It's unmasking season! The Masked Singer season 10 premiered on September 27. After the new contestants took the stage to perform, Rubber Ducky became the first masked singer of the season to be eliminated.
Prior to the official season 10 premiere, The Masked Singer aired a special kickoff episode that featured a special performance by Anonymouse. At the end of the night, Anonymouse's identity was revealed, and the moment was one of the most memorable unmaskings in the show's history.
So, who was eliminated on premiere night? As season 10 continues, this will be the spot to find out who has been unmasked on The Masked Singer. By the time the finale rolls around, every celebrity will be unmasked, so stay tuned!
Anthony Anderson as Rubber Ducky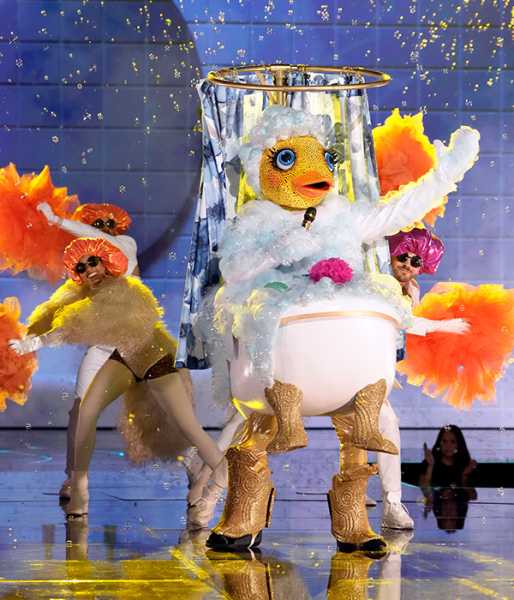 Black-ish alum Anthony Anderson was revealed as Rubber Ducky in The Masked Singer season 10 premiere. In his very creative Rubber Ducky costume, Anthony performed "Come On Eileen" by Dexys Midnight Runners and faced off against Diver, Cow, Gazelle, and S'More in the episode. Ken Jeong actually guessed Anthony's identity right off the bat.
Just before he was unmasked, the panelists made their final guesses. Ken stuck with Anthony, while the other panelists thought Rubber Ducky could be David Arquette, Jaleel White, or one of the Wayans brothers. In the end, Ken was right!
Demi Lovato as Anonymouse
During the special kickoff episode, which aired on September 10, Demi Lovato took The Masked Singer stage dressed as Anonymouse. She performed a terrific rendition of Heart's "What About Love."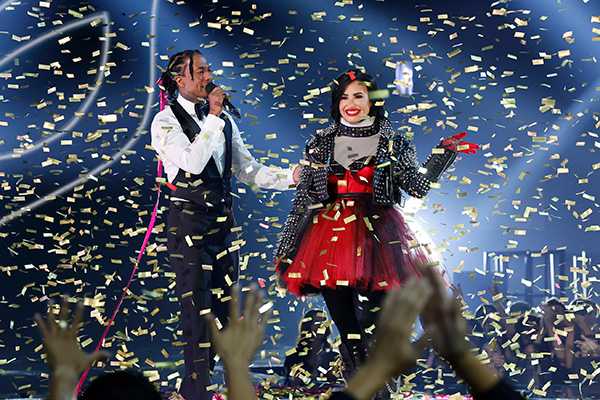 Demi Lovato in the special 'Masked Singer' episode. (FOX)
The panel didn't initially guess Demi's name. They thought Anonymouse could be Miley Cyrus or Christina Aguilera. However, Nicole Scherzinger eventually caught on after assessing all the clues. "I wanted to do your show because it seemed so fun, and it has been so fun," Demi revealed after she was unmasked.
Sourse: hollywoodlife.com