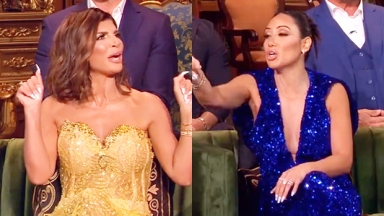 View gallery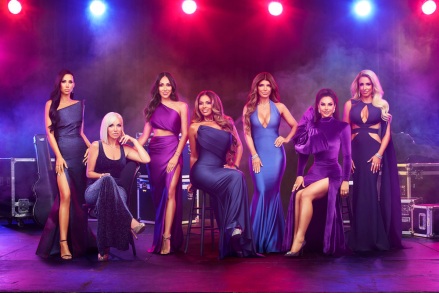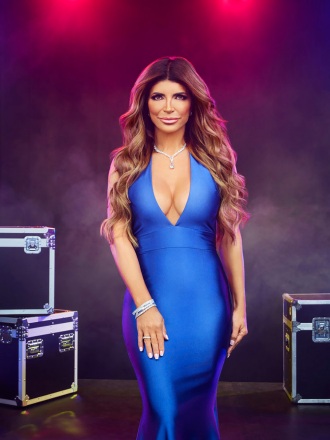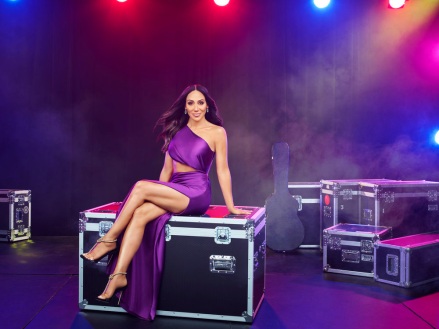 Image Credit: Bravo
The Real Housewives of New Jersey Season 13 Reunion is only getting uglier for Teresa Giudice, her sister-in-law-turned-enemy, Melissa Gorga, and Melissa's brother, Joe Gorga. In a new sneak peek for the third part of the reunion (seen below), Teresa, 51, berated Melissa, 43, continuously as she tried getting some final words in as she spoke to her brother, from whom she has been estranged for about a year. The conversation seemed calm at first, but got heated once Melissa began sticking up for Joe, 42, after Teresa accused him of only reaching out to her when she got out of jail because they were filming for the show. Once Melissa opened her mouth, Teresa lost it.
"Melissa, I don't want to talk to you anymore," she bluntly stated. "I'm talking to my brother, so shut the f*** up." Melissa did not appreciate the attitude and immediately fired back. "No, because you're not going to lie about what we did for you!" she stated, putting her foot down.
#RHONJ Reunion Part 3 Sneak Peek! 👀 pic.twitter.com/a03rLP9HJ0

— jay (@JaysRealityBlog) June 9, 2023
"No, you're a liar! You're a liar. I don't want to talk to you!" Teresa clapped back. Host Andy Cohen, 54, seemed at an absolute loss for what to do to stop Teresa and Melissa from bickering as he rolled his eyes. He eventually said he'd like some input from Teresa's husband, Louie Ruelas, but that was quickly shut down as the RHONJ co-stars continued arguing.
"I'm not gonna allow you to talk to my husband that way," Melissa declared as Teresa continued calling her a liar. "This is my brother!" Teresa exclaimed, attempting to gain some leverage over Melissa. She wasn't having it though, and reminded Teresa that just minutes ago she told her brother she never planned on seeing him again. The mother of four confirmed her wishes and said she is indeed speaking to her brother for the last time "ever", to which Joe said, "That's terrible."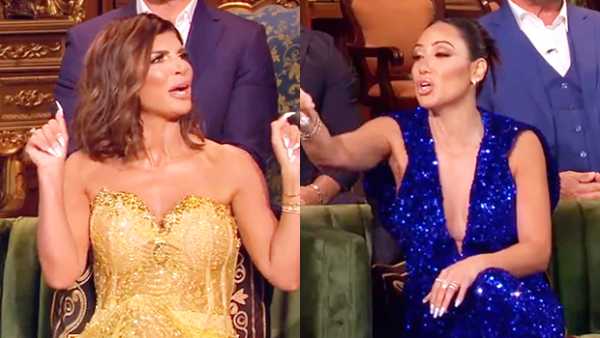 Teresa Giudice minced no words when speaking to Melissa Gorga during Part 3 of the 'RHONJ' Season 13 reunion (Photo: Bravo)
"You dragged me through the mud for 10 years … you and your wife," Giudice complained, seemingly getting her chance to say everything that was on her mind. "You allowed your wife to do that." Teresa then seemingly blamed her sister-in-law and brother for their falling out. "You wanted this. You came on the show behind my back. … You guys lie. You guys lied over 10 years," Teresa added, seemingly concluding her rant.
However, the bickering started again and Andy finally stepped in. Teresa seemingly got the last word, though, calling Mellisa a gaslighting b****." Yikes.
As fans know, Teresa, Melissa, and Joe's relationship has crumbled over the years, but seemingly hit a boiling point when Joe and Melissa declined to attend Teresa and Louie's wedding last August. Then, a rumor that Melissa once cheated on Joe spread, and Melissa believed Teresa was at the bottom of it. Melissa, Teresa, and Joe also got into an explosive fight during the Real Housewives of New Jersey Season 12 finale.
Click to Subscribe to Get Our Free HollywoodLife Daily Newsletter to get the hottest celeb news.
View Related Gallery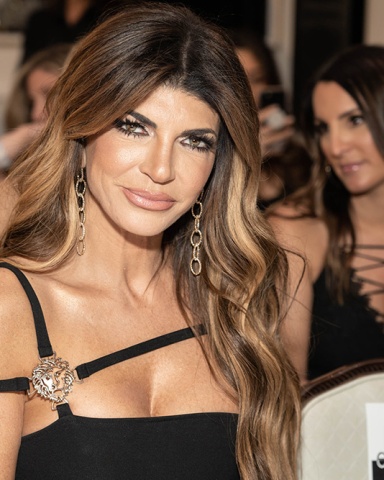 Teresa Giudice 'Envy' by Melissa Gorga Fashion Show, New York, USA – 03 May 2019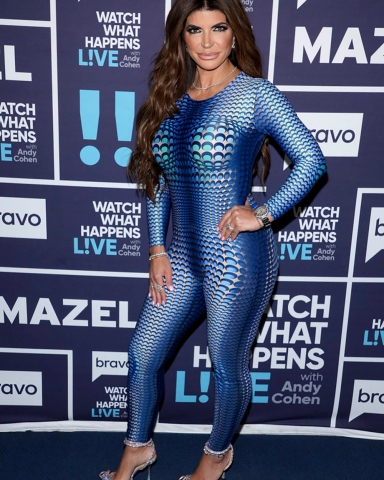 WATCH WHAT HAPPENS LIVE WITH ANDY COHEN — Episode 19049 — Pictured: Teresa Giudice — (Photo by: Charles Sykes/Bravo)
Sourse: hollywoodlife.com