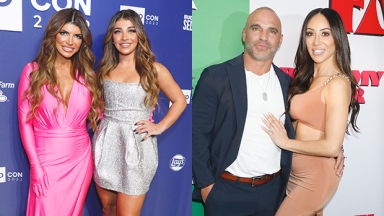 View gallery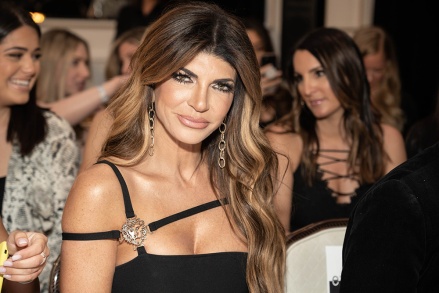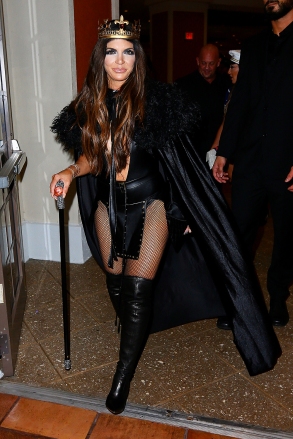 Image Credit: Gregory Pace/Shutterstock
The family drama continues on part three of the Season 13 reunion of The Real Housewives of New Jersey set to premiere on Jun. 13. During a sneak peek clip of the shocking reunion shared on Jun. 12, series star Teresa Giudice, 51, tearfully walked off the set after her brother, Joe Gorga, 43, was called out for lying about his niece, Gia Giudice's comments on his marriage to Melissa Gorga, 44. When Bravo exec Andy Cohen, 55, asked Teresa if she once said that her brother "could do better" than Melissa, she adamantly denied saying that comment.
#RHONJ Reunion Preview: After Gia feels disrespected by Joe, Teresa storms out in tears! pic.twitter.com/csrz3jvjKl

— Queens of Bravo (@queensofbravo) June 12, 2023
"I never said that I swear on my four daughters," the 51-year-old said to Andy. Joe chimed in and set the record straight. "She didn't say that! She didn't say that!" he exclaimed before adding that Teresa's daughter, Gia, allegedly said that to him. When Gia's uncle said that the 22-year-old "called" him saying that about her Aunt Melissa, Teresa was quick to get her daughter on the phone to corroborate his story. Andy jumped on the phone and asked Gia if she told Joe that he could "do better than Melissa," to which she explained that was not the case.
View Related Gallery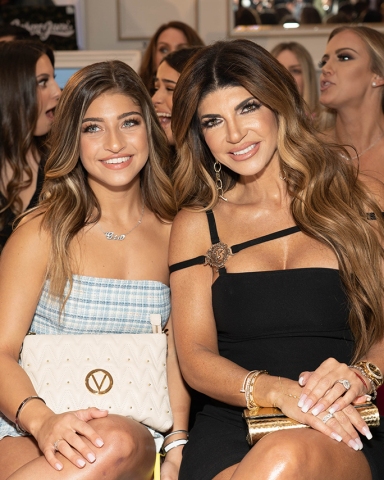 Teresa Giudice, Gia Giudice 'Envy' by Melissa Gorga Fashion Show, New York, USA – 03 May 2019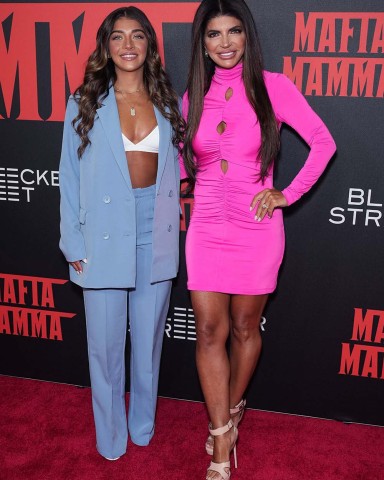 Gia Giudice and Teresa Giudice 'Mafia Mamma' film screening, New York, USA – 11 Apr 2023
"I called him regarding the wedding saying that he should do the right thing," Gia began to explain in the clip. "That Nonna and Nonno are looking down on them and my mom wanted him to walk her down the aisle. I never told him that he could do better than my aunt Melissa. And it's sad, zio Joe, that you're trying to call me a liar." After Teresa's daughter said goodbye to Andy, Melissa chimed in and defended her husband. "Why would he ever make something like that up?" the 44-year-old asked, to which Teresa replied, "Because he's married to you."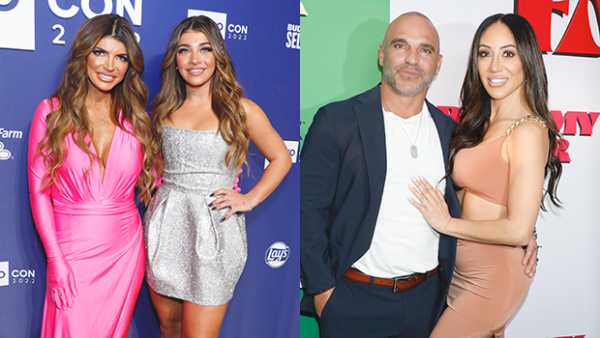 Gia Giudice called out Joe Gorga for calling her a liar during the Season 13 reunion. (Gregory Pace/Shutterstock)
Later, Joe's sister began to get emotional when recalling her and her brother's close relationship prior to their feud. "I just don't understand this, I was always good to you," Teresa said. "I always put you first. We were best friends. This is absolutely disgraceful. I really can't." Joe nodded and agreed by adding, "I know." While walking away from the set and the cameras, Teresa began to cry. "You're f****** disgusting. Disgusting!" she shouted at Joe. "This is not how I would raise my children, ever!" Melissa then said that Teresa is "embarrassed" after her sister-in-law claimed that they should be "ashamed" of themselves. Once Teresa hit the exit door she screamed, "And don't come following me!"
During the May 16 episode, Joe claimed that his niece called him and bashed her aunt. "Gia calls me up and she's like, 'You know, I heard what happened. We just think that you can do better. Mommy thinks so, we all do,'" he recalled during the confessional clip. Most recently, on May 3, Gia told her mother that Melissa "blocked" her on all social media. "It was just weird. One day, I guess, somebody told me she posted something about me, so I went to go look, and I was like, 'I'm blocked on everything,' so I'm blocked from everything from her," Teresa's mini-me said on her mom's , Namaste B****** podcast. Part three of the Season 13 reunion is set to premiere on Bravo on Jun. 13 at 9PM EST.
Click to Subscribe to Get Our Free HollywoodLife Daily Newsletter to get the hottest celeb news.
Sourse: hollywoodlife.com