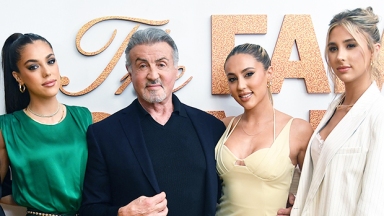 View gallery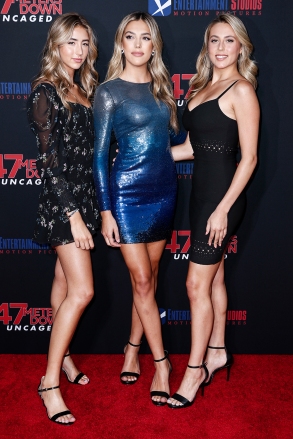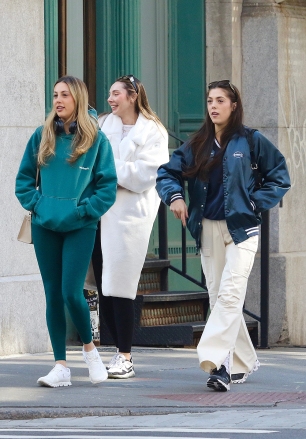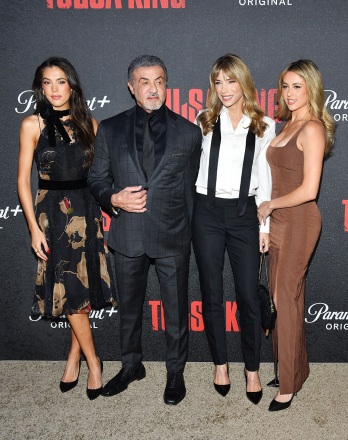 Image Credit: Stephen Lovekin/Shutterstock
The June 21 episode of The Family Stallone was all about Sylvester Stallone's daughters, Sophia and Sistine, pursuing writing careers. Sophia is currently writing a novel and Sistine is finding success with a horror movie script, but one is further along than the other, and that led to some unwanted drama.
At the start of the episode, Sophia tells dad Sly that she's been having trouble writing her novel, mostly because she puts a lot of pressure on herself to be perfect in everything she does. He told her to knock it off because it took him writing 20 manuscripts before selling the story of Rocky. Basically, he told her that no one is expected to be perfect right out of the gate.
View this post on Instagram
Still, Sophia expressed the same concerns to her sisters, Sistine and Scarlet, when she grabbed some food with them later in the episode. And because of the stress Sophia was feeling, Sistine decided not to tell her about how well her script had been going.
Sistine was nearing the end of writing a script for a horror movie, and she got word that MGM really wanted to buy it. It was amazing news and news that she wanted to share with Sophia, but she feared Sophia would become upset if she knew her sister was achieving great things in her own writing career. So, Sistine told everyone except for Sophia. She thought it was the right thing to do, but that decision bit her in the a**, when their mom, Jennifer Flavin, started asking about it during a family dinner date towards the end of the episode.
Sophia couldn't believe that Sistine would keep this kind of information hidden from her, and Sistine said it wasn't done with any ill-intent. Obviously, she didn't want to hurt her sister's feelings, but it happened anyway, and Sly couldn't handle his daughters arguing at the dinner table. "How'd I get on The [Real] Housewives of Beverly Hills?" he asked aloud before adding that he felt like he was in the "year-end show" (aka Bravo's famous Real Housewives reunions). Jennifer laughed, but Sophia wasn't amused.
In the end, Sistine said she was just trying to protect her sister, and Sophia somewhat understood, but there was still some awkward tension, so Sly told them to settle it with a thumb wrestle. Sophia won, so Jennifer told them it meant they needed to call a "truce". They did and then that was the end of it.
Want more? New episodes of The Family Stallone drop on Paramount+ every Wednesday at 3am ET.
Click to Subscribe to Get Our Free HollywoodLife Daily Newsletter to get the hottest celeb news.
View Related Gallery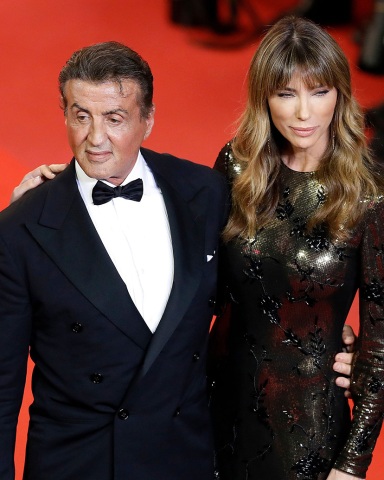 Sylvester Stallone (C) with his wife US model Jennifer Flavin (R) and daughter US actress Sistine Rose Stallone (L) arrive for the screening of 'Rambo V: Last Blood' at the 72nd annual Cannes Film Festival, in Cannes, France, 24 May 2019. The festival runs from 14 to 25 May. Rambo V: Last Blood Premiere – 72nd Cannes Film Festival, France – 24 May 2019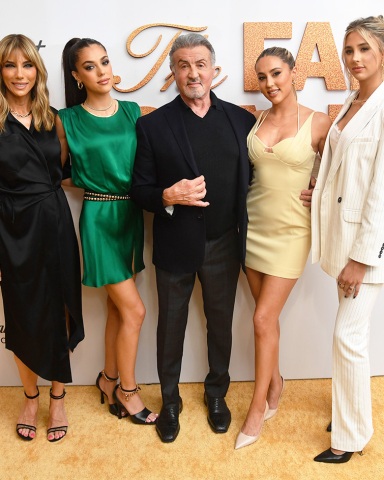 Jennifer Stallone, Sophia Stallone, Sylvester Stallone, Sistine Stallone and Scarlet Stallone 'The Family Stallone' TV Series Premiere, New York, USA – 11 May 2023
Sourse: hollywoodlife.com