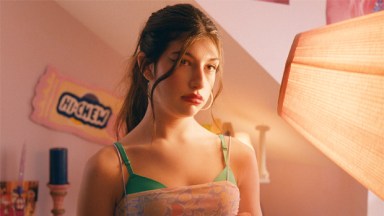 View gallery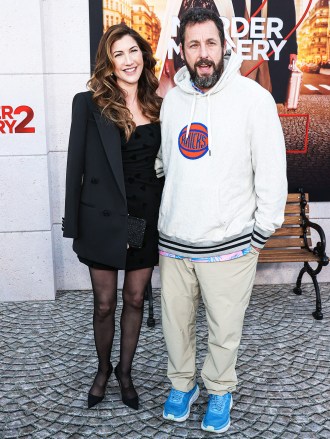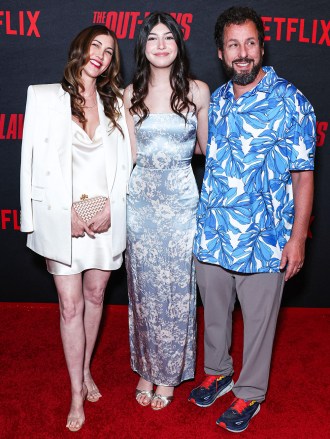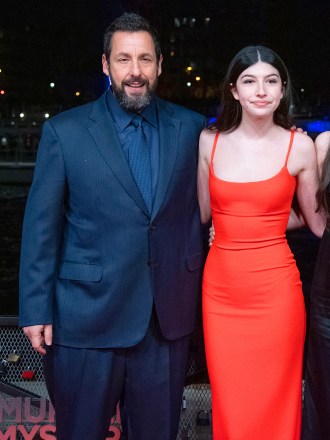 Image Credit: Netflix
The new Netflix film You're So Not Invited To My Bat Mitzvah, which stars Adam Sandler, 56, and his entire family, is not too far off from real life. Sunny Sandler, 14, Adam's youngest daughter, plays Stacy Friedman, a 13-year-old girl who is preparing for her bat mitzvah. Turns ot, Sunny actually celebrated her real Jewish rite of passage event prior to filming.
"What's really funny is right before we started prepping for the film, Sunny had her actual bat mitzvah," the film's director, Sammi Cohen, told People. "So I went to that service, and we got to do the real-life bat mitzvah and then left to make the movie. It was a really fun life movie moment." Cohen said the celebration "felt equally as fun as the parties you see [in the film]. It was really, really fun. And it was, again, it was just such a perfect moment of life meets movie. It was just magical."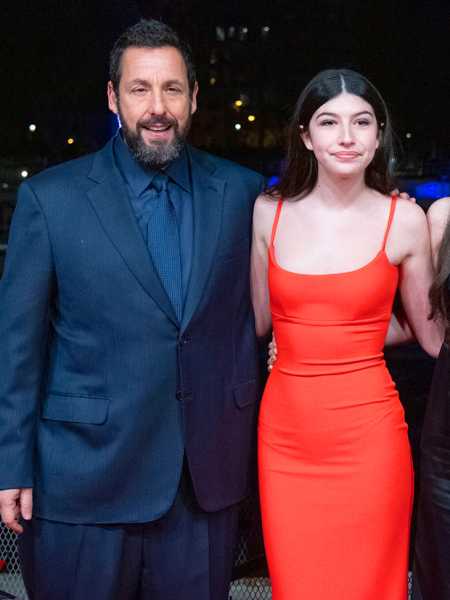 Sunny Sandler with dad Adam Sandler at the 'Murder Mystery 2' premiere. (Marechal Aurore/ABACA/Shutterstock)
Sunny's extravagant event took place in Los Angeles in May 2022 and had a star-studded guest list. Jennifer Aniston, Taylor Lautner, David Spade, Peyton List, and more were in attendance, as seen in videos and photos posted to social media by guests at the time.
You're So Not Invited To My Bat Mitzvah, which premiered on Netflix on Aug. 25, has already gained major popularity and nabbed a 95% score on Rotten Tomatoes, the highest-rated film of Adam's career. The film remains #1 in Netflix's Top 10 Movies in the U.S. as of August 31.
The Netflix movie is definitely a family affair, which makes it even more wholesome. Adam plays Sunny's father in the film, while real-life sister Sadie Sandler, 17, plays her sister Ronnie Friedman. Sunny and Sadie's mom, Jackie Sandler, 48, plays a family friend.
The film is based on author Fiona Rosenbloom's 2005 novel. You Are So Not Invited To My Bat Mitzvah is a modern-day coming-of-age classic. The movie follows lifelong best friends Stacy and Lydia who have dreamed of epic bat mitzvahs. However, these best friends are torn apart by a popular boy and Hebrew school drama.
Sourse: hollywoodlife.com