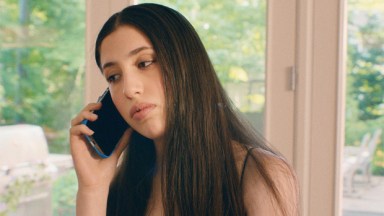 View gallery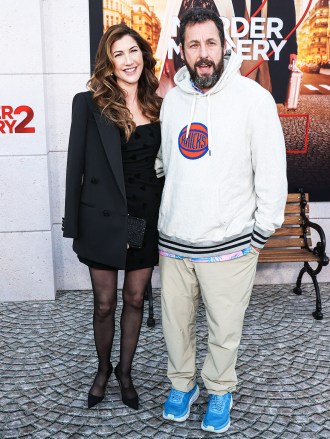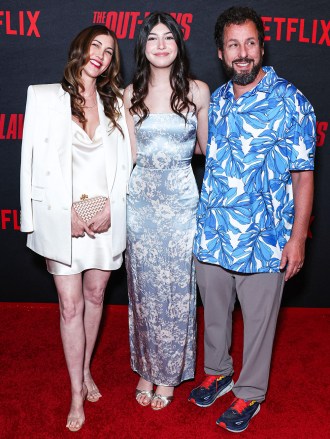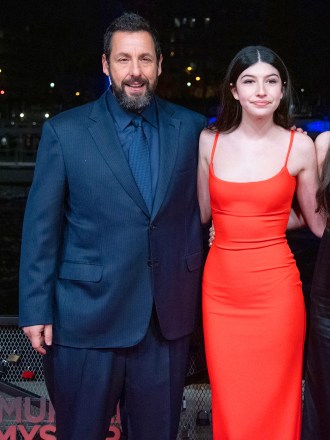 Image Credit: Netflix
Sadie Sandler is Adam Sandler's oldest daughter.
Sadie plays Ronnie in You Are So Not Invited To My Bat Mitzvah.
Her first onscreen role was in her dad's 2008 movie.
You Are So Not Invited To My Bat Mitzvah has become Netflix's latest hit and is already the streaming service's #1 movie in the U.S. within just a few days of its release. The coming-of-age film features Adam Sandler's entire family, including Adam's 17-year-old daughter, Sadie Sandler.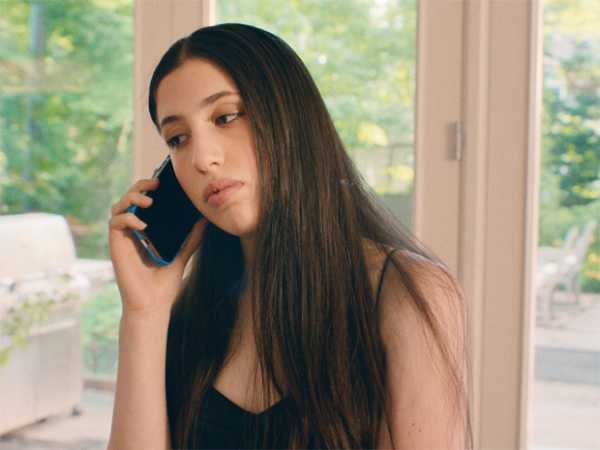 Sadie Sandler as Ronnie in 'You Are So Not Invited To My Bat Mitzvah.' (Netflix)
Like her sister, Sunny Sandler, Sadie has had small roles in her dad's movies since she was in diapers. Sadie has a notable role in the new Netflix movie and proves that acting talent runs in the Sandler family. Scroll down to learn more about Sadie.
Sadie stars as Ronnie Friedman in You Are So Not Invited To My Bat Mitzvah.
Ronnie Friedman is the oldest daughter of Danny and Bree Friedman, played by Adam and Idina Menzel. Sadie has plenty of hilarious moments as Ronnie, Stacy's super chill older sister. Sunny plays Stacy, who gets into a fight with her best friend just before her bat mitzvah. Sadie and Sunny's mom, Jackie Sandler, plays a family friend named Gabi.
Sadie is the oldest of Adam Sandler's two kids.
Sadie was born on May 6, 2006. Adam and Jackie had married three years earlier in 2003. Sadie's younger sister was born two years after her in 2008.
Sadie made her onscreen debut when she was a toddler.
Sadie had her first role, albeit an uncredited one, in Adam's 2008 comedy You Don't Mess With The Zohan. Since then, Sadie has appeared in over a dozen of her dad's movies, including Murder Mystery, Hubie Halloween, and the first three Hotel Transylvania films. She'll next provide a voice role in her dad's upcoming animated Netflix movie Leo.
Sadie and Sunny wrote Adam's Gotham Awards speech.
Sadie and her younger sister got the opportunity to roast their dad by writing his acceptance speech for his Film Tribute Award at the 2022 Gotham Awards. "It means a lot to him seeing how most of the awards on his trophy shelf are shaped like popcorn buckets, blimps, or fake mini Oscars that say 'Father of the Year,' which he sadly purchased himself while wandering in a self-pitying fog through the headshops of Times Square," the girls wrote, which Adam read aloud during the ceremony.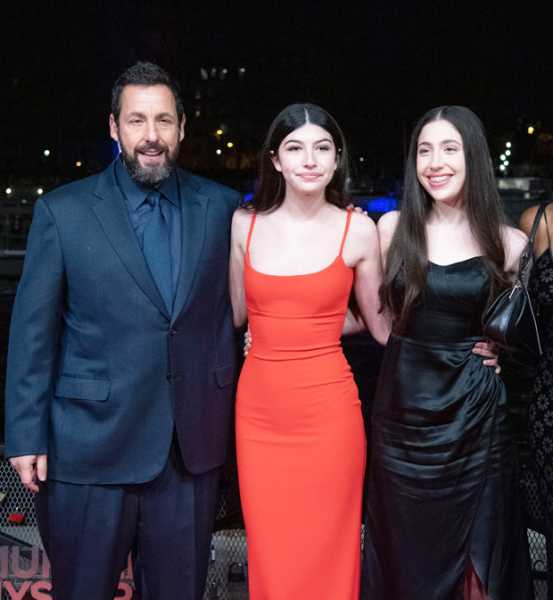 Adam Sandler with daughters Sunny and Sadie at the 'Murder Mystery 2' premiere. (Marechal Aurore/ABACA/Shutterstock)
Adam's speech continued, "We also wish we could be at tonight's award show with all of you sophisticated people, but Daddy said, and we quote, 'I don't want to spend a whole night that's supposed to be about me and my greatness listening to you two newly pubetized buffoons screaming, 'Where is Timothée Chalamet and how can we legally squeeze that fine little Jewish a** of his?'"
Sadie has performed onstage with her dad.
Sadie sang a rendition of Taylor Swift's "Back To December" in December 2022 during his stand-up comedy tour. Adam played the guitar in the background as the 16-year-old performed. Sadie and Sunny also performed a duet of TSwift's "Lover" in 2019 alongside their dad. Clearly, Sadie is a Swiftie!
Sourse: hollywoodlife.com