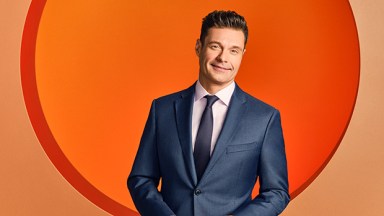 Image Credit: ABC
When Ryan Seacrest takes the podium as the new host of Wheel of Fortune, he'll be welcomed by longtime letter-turner, Vanna White. Ryan, 48, was asked about how felt regarding Vanna's decision to return to the legendary game show.
"This is such great news," Ryan told Willie Geist in a Sunday Today preview that aired during the Sept. 20 edition of TODAY. "Vanna has been such a staple on that show and in our living rooms for so many years. I have been very excited to work with her, but now that it's official I can say, 'Congratulations Vanna! I can't wait.'"
Ryan Seacrest will be the new host of 'Wheel of Fortune.' (ABC)
He also noted that it was "super important" to him for Vanna, 66, to return. "She's beloved by this country and the viewers and I can't even imagine standing next to her on that set being able to say, 'OK, let's get to it.' It's great news. I'm very happy to hear it and very happy I get to work with her," Ryan continued.
Vanna has extended her Wheel of Fortune contract by two years, which will keep her on the game show through the 2025-26 season. Ryan will be taking over from longtime host Pat Sajak in 2024.
Pat, 76, revealed in June 2023 that he was retiring after over 40 years of hosting Wheel of Fortune. Ryan was named the new host later that month.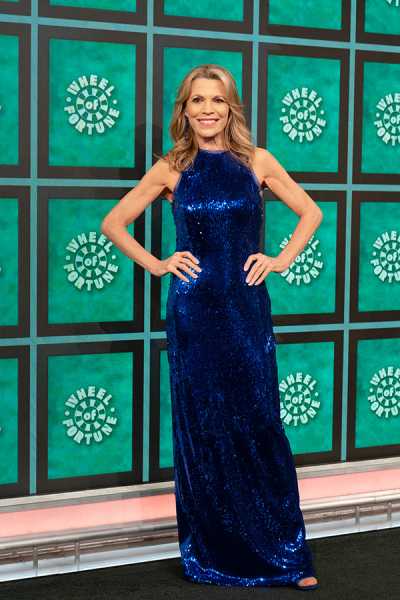 Vanna White on 'Wheel of Fortune.' (ABC)
"I'm truly humbled to be stepping into the footsteps of the legendary Pat Sajak," the American Idol host's statement began. "I can say, along with the rest of America, that it's been a privilege and pure joy to watch Pat and Vanna on our television screens for an unprecedented 40 years, making us smile every night and feel right at home with them."
Ryan, a consummate host himself, wrote in his statement that he is looking "forward to learning everything" he can from Pat. "I can't wait to continue the tradition of spinning the wheel and working alongside the great Vanna White," he added.
Sourse: hollywoodlife.com