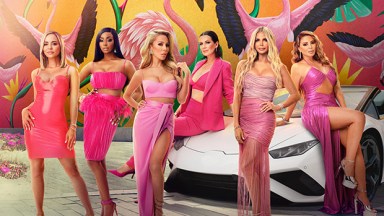 Image Credit: Gizelle Hernandez/Bravo
Time to bring out the mojitos! The Real Housewives of Miami, one of Bravo's best shows at the moment, is returning for season 6 in just a few weeks. Bravo announced the premiere date and released the trailer for the upcoming season on October 4. From Guerdy Abraira's cancer battle, to Larsa Pippen's relationship with Marcus Jordan, the storylines on the new season of RHOM are going to make for dynamite television.
As was previously announced, RHOM is returning to Bravo after the last two seasons aired only on Peacock. Here is everything you need to know about RHOM season 6.
RHOM Season 6 Premiere Date
Season 6 of The Real Housewives of Miami will premiere with a supersized episode on Wednesday, November 1 at 9 pm ET on Bravo. Episodes will be available to stream the next day on Peacock.
RHOM Season 6 Cast
Larsa Pippen, Alexia Nepola, Lisa Hochstein, Dr. Nicole Martin, Julia Lemigova, and Guerdy Abraira are all back as main cast members for season 6. They're joined by returning "Friends Of" Marysol Patton, Adriana de Moura, and Kiki Barth. The RHOM cast remains unmatched!
RHOM Season 6 Trailer
The RHOM season 6 trailer came out October 4. It starts off with multiple fights between the women. Marysol accuses Adriana of trying to "f*** my ex" and calls her a "snake." At a heated cast event, Guerdy takes off her hat and shows her bald head amidst her battle with breast cancer.
Later in the trailer, Adriana alleges that Alexia and her husband, Todd Nepola, are dealing with "financial issues." Larsa's relationship with Marcus Jordan, and how his dad, Michael Jordan, feels about it, also comes up. Lisa is still dealing with her messy divorce from Lenny Hochstein, while Julia's wife, Martina Navratilova, is upset that Julia hasn't supported her in her final cancer treatments. But it's Guerdy's cancer diagnosis that sends all the women for a loop.
As for the drama within the group, Guerdy calls Larsa a "pathological liar." Things get heated between Nicole and Alexia, and Lisa and Kiki, on two separate occasions. There's no shortage of drama in the RHOM trailer, that's for sure.
What Will Happen on RHOM Season 6?
Bravo released an official press release for RHOM season 6 that includes brief descriptions for each cast member's storyline on the upcoming season.
Guerdy learns that life never goes as planned after she's diagnosed with breast cancer and has to face the possibility of chemotherapy. As she leans on Russell and her friends for their support, Guerdy realizes some friendships are not as trustworthy and strong as she thought.
Lisa struggles to be the best parent she can while dealing with a tumultuous divorce with her soon-to-be ex-husband. While Lisa works to build a fresh start, complicating her efforts are innuendos from the ladies questioning how she's handling it all.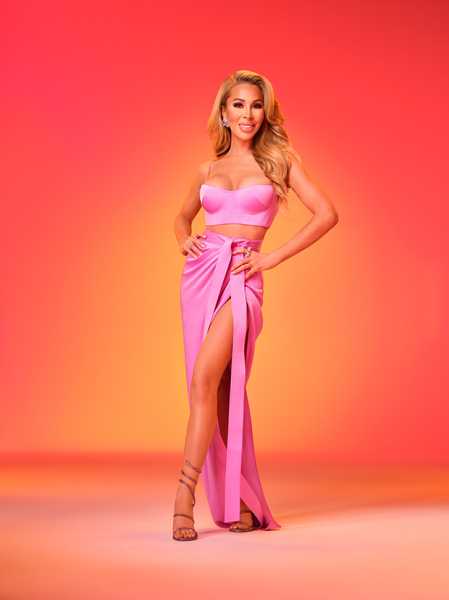 Lisa Hochstein (Photo: Gizelle Hernandez/Bravo)
Julia's main goal is to live life to the fullest as her wife, Martina Navratilova, beat the odds after battling two cancers. She has a new outlook on life as she still manages the farm, returns to the runway and challenges herself to even learn opera, but will an ongoing rift with Marysol rain on her parade?
Dr. Nicole is still in a whirlwind from her engagement and is looking to expand her family with Anthony. Although the group may have other ideas about her life plan, she's in no rush to race down the aisle. Meanwhile, Nicole is still trying to nurture her bond with her dad after he shares some jaw-dropping news about his own family expansion. With the purchase of a new home and yacht to park out front, her family is growing in many ways.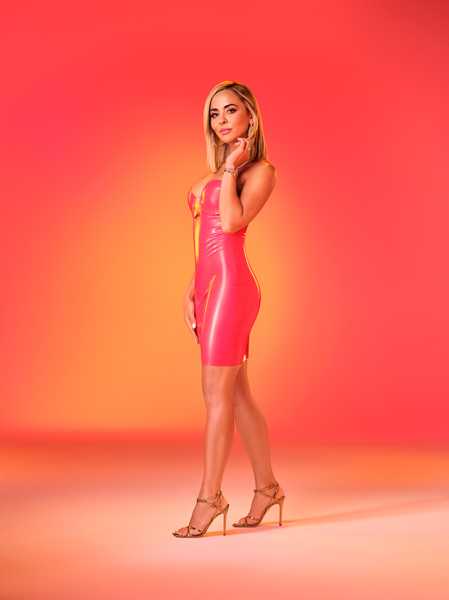 Nicole Martin (Photo: Gizelle Hernandez/Bravo)
Alexia battles rumors that there's "trouble in paradise" with her marriage to Todd while doing everything in her power to help Frankie grow more independent. However, when Todd springs the news that they must unexpectedly move, Alexia worries how this will change her family dynamic.
There is a new romantic team in town – Larsa Pippen and Marcus Jordan! To the dismay of some in the group, these two lovebirds spend every moment they can together, but will family approval ultimately put a strain on the two?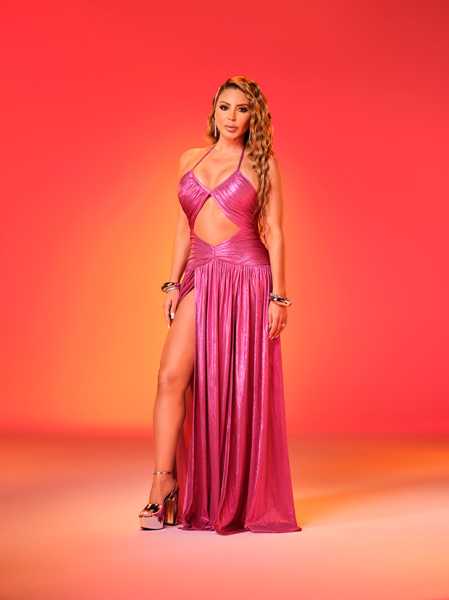 Larsa Pippen (Photo:
Adriana is in hopes of returning to her old self as she continues to make new music, date and try out therapy, but will stumbling upon some gossip surrounding Alexia and Todd's financials hinder her pursuits?
Marysol continues to bring the party and with her bestie Alexia by her side, they both get caught up in accusations and drama with Julia, Adriana and more.
Kiki is still the friend that everyone finds comfort in turning to for a good laugh and an even better time.
Sourse: hollywoodlife.com