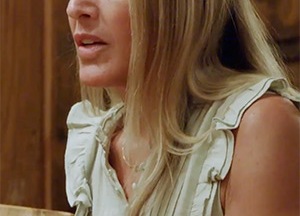 View gallery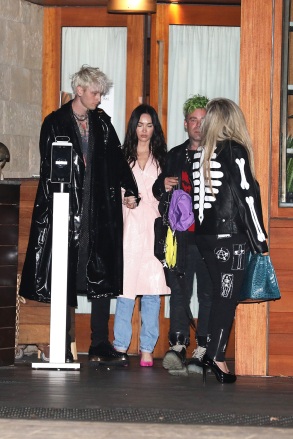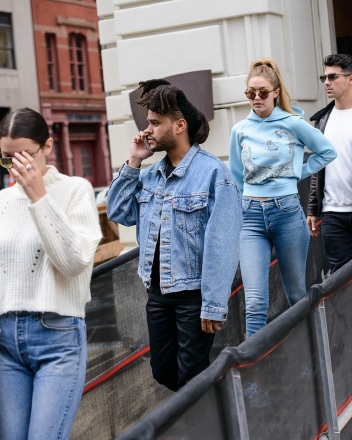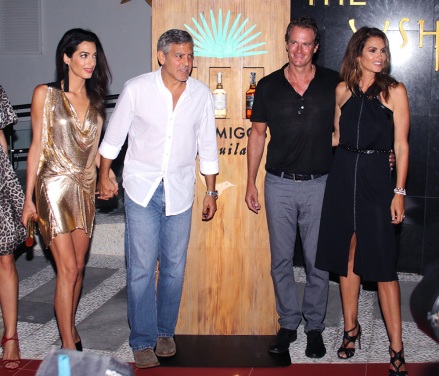 Image Credit: TLC
Susan discovers she should never lose hope in finding love on TLC's hit show Match Me Abroad! In this EXCLUSIVE preview of the Sunday, July 2 episode, Susan, a single New York native, is about to give up her search for an international boyfriend — and give up her matchmaker Juan — after she's been completely discouraged on her dates, especially not being about to check off the "good hair" box for a potential suitor. In walks Mauricio with a head of styled locks… and the air begins to crackle with electricity!
"He's really handsome, really," Susan begins in her confessional after sitting down for a meet and greet with Mauricio. "He's got a good, good head of hair," the blonde beauty continued. "Like I haven't seen a man with that good head of hair in a very long time."
View Related Gallery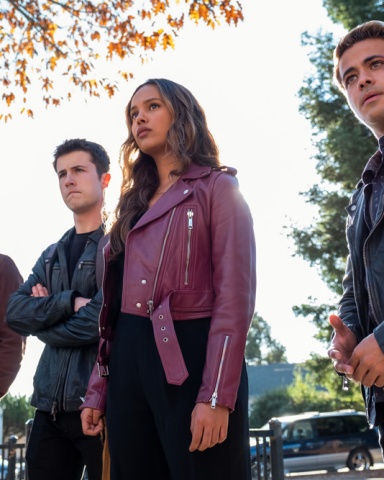 13 REASONS WHY (L TO R) BRANDON FLYNN as JUSTIN FOLEY, DYLAN MINNETTE as CLAY JENSEN, ALISHA BOE as JESSICA DAVIS and CHRISTIAN NAVARRO as TONY PADILLA in episode 408 of 13 REASONS WHY Cr. DAVID MOIR/NETFLIX © 2020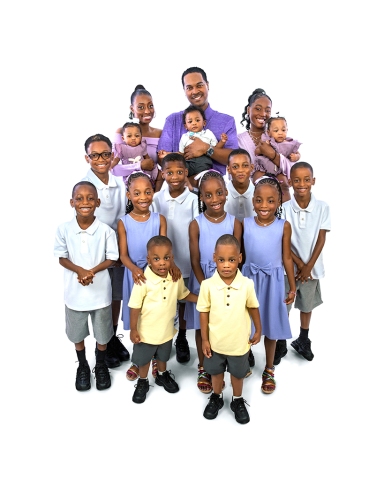 The Derrico family, as seen on TLC's Doubling Down with the Derricos.
Susan is one of the cast members looking for romance overseas on TLC's new matchmaking series. The New York City gal has brought along her BFF, pet pooch Calliope, for the search and, according to her bio, is only looking for a man with a "full head of hair." Her first date, Miguel, had his hair all present and accounted for, but he couldn't make an emotional connection with Susan. Now, it looks like Susan may have found a man with a mane who might just click.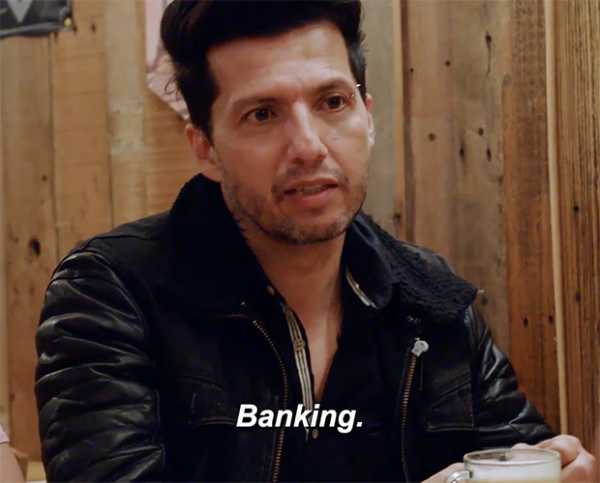 Mauricio impresses Susan with his hair and his artwork. (TLC)
On the date, Susan and Mauricio exchange pleasantries and quickly get to knowing more about each other. Susan says she works in finance, studied some art back in the day and loves going to museums, especially modern art ones. Mauricio, looking quite pleased, reports that he's a graphic designer and shows off some of his work to Susan on his phone.
"Oh my god. Wow. Beautiful," Susan exclaims after checking out Mauricio's "surrealistic" art. When she inquires about his process, Mauricio says he can usually turn around his projects in two days. Again, Susan appears impressed.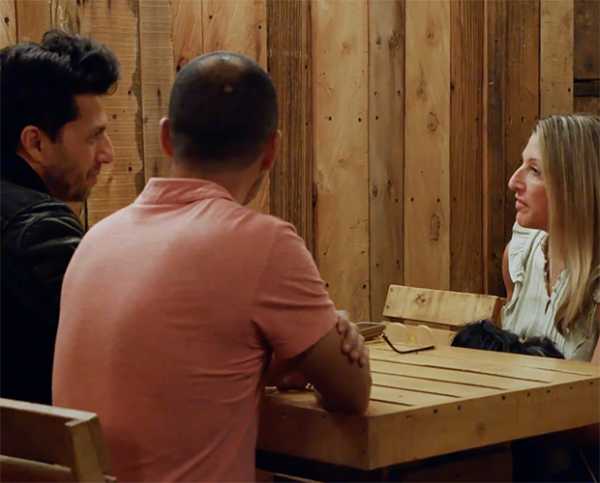 Maurico and Susan get help from matchmaker Juan for language translation. (TLC)
And her dizzying delight with Mauricio didn't stop there! She soon found out he had one child: an adult daughter the age of 24, and that his youthful glow was just that! Guessing he was only 40 years old, Susan was happily surprised Mauricio was more near 50. "You look good," Susan commented. The chemistry between the pair was undeniable!
Find out how Susan and Mauricio's sizzling date ends when the full episode airs on Sunday, July 2. And catch the whole season of Match Me Abroad as it continues every Sunday at 8 p.m. on TLC.
Click to Subscribe to Get Our Free HollywoodLife Daily Newsletter to get the hottest celeb news.
Sourse: hollywoodlife.com