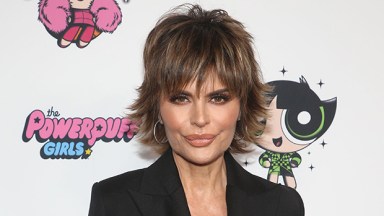 Image Credit: MediaPunch/Shutterstock
After Lisa Rinna, 60, exited The Real Housewives of Beverly Hills in January, many Bravo fans were left wondering whether or not the decision was indeed a "mutual" one. Nearly one year later, Bravo released the TV personality's initial resignation letter in a sneak peek preview of the Season 13 premiere. "I will not be renewing my contract and I will not be coming back to RHOBH. Thank you so much for 8 years!!!! All the best, Lisa," she wrote in an email to NBCUniversal on September 10, 2022.
The email was shared in the premiere episode of the upcoming season, as Lisa's former co-star Erika Jayne, 52, reflected on coming to the season sans her bestie. "So I am walking in like a man on my own island," the "Pretty Mess" songstress said in a confessional. "My friend is gone. And we'll see what happens… I don't know." As many recall, Lisa confirmed that she was leaving the series after eight years in a statement initially shared with PEOPLE and later to HollywoodLife on January 5.
"This is the longest job I have held in my 35 year career and I am grateful to everyone at Bravo and all those involved in the series. It has been a fun 8-year run and I am excited for what is to come!'" the Rinna Wines founder penned in the letter. The 60-year-old's contract ended at the end of Season 12 in 2022 and it was reported that Bravo and Lisa "mutually decided" to not bring her back for Season 13.
A few months later, in May, Bravo executive Andy Cohen, 55, claimed a similar narrative in his book, The Daddy Diaries: The Year I Grew Up. "I think [Lisa] should go on pause but absolutely come back. Feels like she has a toxic relationship with the show at this point, and taking a breath away could do everyone good," he penned in his diary following Lisa getting booed at BravoCon last October. However, by the end of the book, Andy explained that the decision ended up being a "mutual" one after some back and forth. "We mutually agreed with Rinna that she should take a break from the show (this is a real pause)," he concluded.
Earlier, on January 13, Lisa told Interview Magazine that she was indeed not on a "pause" from the show. "I'm good to take a break. It's time for a break. Not a pause, I don't go on pause. You don't put me on pause. I go bye-bye. You know what I'm saying?" she quipped to the outlet a few weeks after her exit. Just last week, Lisa also told Kelly Ripa that she feels "heavenly" after leaving the reality show during an appearance on LIVE with Kelly and Mark. Fans can watch the new season starting on October 25 on Bravo and streaming the following day on Peacock.
View Related Gallery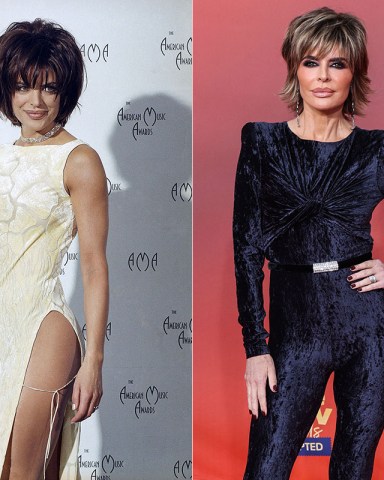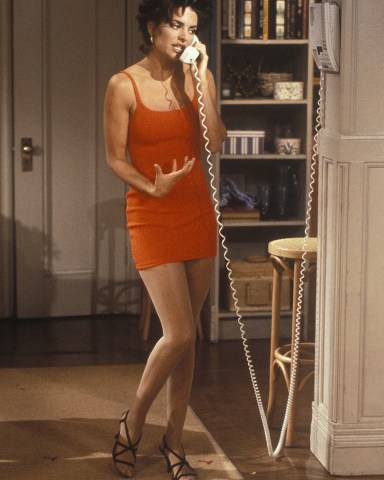 Editorial use only. No book cover usage. Mandatory Credit: Photo by Paul Drinkwater/Nbc-Tv/Kobal/Shutterstock (5872458d) Lisa Rinna Days Of Our Lives – 1965 NBC-TV USA Television
Sourse: hollywoodlife.com